In the vast region of Asia, Malaysia stands out as one of the top destination hubs for higher education.
This is no accident either as many foreign universities like Nottingham look to Malaysia as an ideal destination to draw not only local students but international students far and wide.
Read on for 10 great reasons why Malaysia should be your choice for high quality tertiary education.
1. Get Top World Ranking Qualifications for a Fraction of the Cost
In Malaysia, international and local students can get foreign degree qualifications from universities in the US, UK, Australia, Canada, etc. through partnership programmes, as well as foreign university campuses that have already set up here.
Students are free to choose a wide range of courses at a competitive fees.
While an undergraduate degree at the University of Nottingham in the UK would set you back £13,450 (RM71,000), studying in its Malaysia campus can cost 20%-40% less for the same courses.
Furthermore, a business degree from Swinburne University of Technology Malaysia only costs RM24,332 as opposed to AUD 31,360 (RM84,000) in its Australian campus.
Students may also opt to pursue a twinning programme with a Malaysian private university which allows students to study in Malaysia as well as another country of choice, thus experiencing the best of both worlds.
Universities that offer twinning programmes include: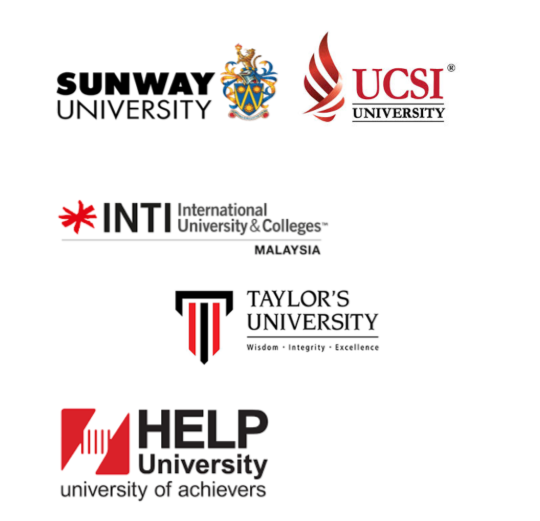 A full partnership between Malaysia and these foreign universities ensures that you'll be receiving quality education and a foreign degree at a much lower rate!
To find out more of such courses, use our website features or contact us directly!

2. Diversity in Study Choices
Institutions in Malaysia offer a wide variety of courses and degrees, so students can choose an institution and field that is right for them.
For instance, students who choose Asia Pacific University of Technology and Innovation (APU) can opt for degrees that range from Computing & Technology, Psychology, Actuarial Science and Animation to VR/AR and Visual Effects.
APU has over 12,000 students from 130 countries and is ranked No.1 for International Students by QS World Ranking Asia 2021.
Uni Enrol allows you to research on the university and the course you desire at any time.
You can even apply online through us!
3. Low Cost, Peaceful and Comfortable Lifestyle

The cost of living in Malaysia is comparatively low to countries like the UK, US, Australia and Canada.
Currently, US$1 is equivalent to RM4.10. This makes the Malaysian currency conversion advantageous to international students.
In 2018, Malaysia was ranked as the 25th most peaceful country in the world and the 5th most peaceful country in the Asia-Pacific region (Global Peace Index).
On top of that, Malaysia is free from natural disasters.
As the weather switches from sunny to rainy all year without extreme heat or cold, Malaysia is one of the most easily adaptable countries to live in for foreign students.

4. A Malaysian Degree Offers Global Recognition
Most Malaysian undergraduate and postgraduate degrees are recognised in many countries such as the UK, Singapore, Australia, and Canada.
Students undertaking studies at foreign universities based in Malaysia or local twinning programmes (e.g. 3+0, 1+2, 2+1) with foreign partners will be receiving the same qualification as if you studied at a partner university abroad.
The syllabus and assessment methods will also be the same as the partner university, making Malaysia one of the most affordable and attractive destination for international students.

5. Immerse in a Multi-Ethnic and Multi-Cultural Society

Malaysia prides itself in its multi-ethnic society and vast variety of cultures.
Malaysia is a place of contrasts and culture, where colourful Hindu places of worship sit alongside majestic mosques and grand Buddhist temples.
International students are welcomed with open arms by all Malaysians, who are perpetually enthused with sharing their local culture, language and food.
Know that if you decide to study in Malaysia, you'll always be in good company!

6. Get Acquainted with the Charms of New Languages
The diversity of Malaysian society ensures ease of communication as most locals speak two languages or more.
Although Malay and English are the dominant languages, many other languages and dialects such as Mandarin, Hindi, Telugu, Cantonese, Hokkien, Kadazandusun and Malayalam are used on a day-to-day basis.
Don't worry about getting lost in translation.
Further, most universities offer language support to international students, thus helping you develop excellent language skills.

7. Obtaining a Study Visa is Easy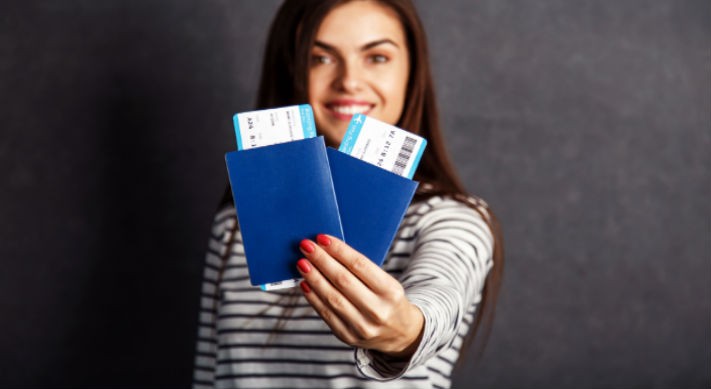 Applications for a student visa can be made online.
However, a majority of universities will make it on your behalf once you have accepted their offer of a place.
You get to avoid the hassle of long queues and unnecessary fees!
At Uni Enrol, we also help international students with their visa applications.
Get in touch with us, and we will help you every step of the way!

8. Working on a Student Visa Gives You Extra Income
International students are allowed to work up to 20 hours a week during semester term and full-time during semester breaks.
This is a great opportunity for students who wish to earn money to help living expenses, or to gain work experience in the field of interest which they want to study.

9. Research Opportunities are Available
Universities such as Sunway University, INTI, Nottingham University and many others, actively encourage students to participate in new research areas.
As Malaysia delves into more complex areas of R&D, there will plenty of opportunities for international students to partake in research opportunities of their choice.

10. A Fulfilling Social Life Awaits You
As a university student, it is important to have a healthy social life – and Malaysia does not disappoint!
From 24-hour eateries to cosy cafes, sports centres, live music lounges and to outdoor nature parks, Malaysia caters to all interests and activities.
Bonus: Malaysian Food

Malaysia is famous for its rich and diverse cuisine.
Tourists from all over the world regularly flock to Malaysia for its unique flavours and abundance in variety.
Enjoy a night out in a swanky restaurant, or a casual stroll along a hawker's bazaar; when it comes to Malaysian food, you will never be disappointed.
It also caters to people from all cultures and religions.
All types of cuisines are available and many halal offerings are easily found – so you'll never have to miss homecooked meals during your years abroad!
Ready to take that big step and study in Malaysia? 

Register with us today, and we'll give you comprehensive guidance on the best universities, courses, and scholarships that are all tailored based on your preferences.