Malaysian universities have churned out notable alumni over the years.
It is not random happenstance that impact makers also come from prominent universities.
Tertiary is not only a place to get good grades on a piece of paper but a dynamic tertiary environment will provide you with life lessons, valuable network and practical skills which you carry beyond graduation.
Here are the profiles of 5 famous personalities with a Malaysian education background who achieved fame and success worldwide.
1. Anthony Tan, Co-Founder & CEO of Grab (Sunway University & Colleges, Cambridge GCE A-Level)

Since its launch in 2012, Grab (formerly MyTeksi) has served over 168 cities across 8 countries and is valued at $6 billion, making it the most valuable tech startup in Southeast Asia.
As an alumnus of Sunway College, Tan has given talks to students where he has encouraged them to think of solutions to improve lives, as well as focus on social enterprise.
Courses offered at Sunway University & Colleges include: Accounting and Finance; Business Management, Business Studies, Communication, Entrepreneurship, Financial Economics, Financial Analysis

2. Tan Kheng Seong, Recording Artist (INTI International University & Colleges, BA in Mass Communications in Film & Theatre) 


Tan, better known by his stage name Ah Niu or Ah Gu, is a famous singer in Malaysia and Singapore.
Tan quickly gained popularity with his brand of quirky, folk-ish songs of unrequited love, and soon became a firm staple in Taiwan, China and Hong Kong.

He is also an actor and starred in the musical romantic comedy film Para Para Sakura (2001), directed by one of the "Four Heavenly Kings" of Hong Kong – Aaron Kwok.
He continues to perform in local productions, his latest being the lead role in the film Rembat (2015).
Courses offered at INTI include: Mass Communication, Art and Design, Social Science

3. Dr Joanne Yeoh Pei Sze, World-Renowned Violinist & Associated Professor (UCSI, Bachelor of Music)

Highly-acclaimed Malaysian violinist Yeoh started playing piano at the age of 4 and violin at 8.
She graduated from UCSI with a Bachelor of Music in 1997, and is presently a music lecturer at a local university.
Yeoh has released two solo albums and was the recipient of the 'Outstanding Young Malaysian Award' in 2014. She has performed in many international events around the world.
As a proud alumna of UCSI, Yeoh has expressed appreciation of the academic repertoire and personal lessons learnt while studying at the institution.
Yeoh commends the University for encouraging its students to challenge conventional wisdom, to grow in ambition and to be independent thinkers.
Courses offered at UCSI include: Music, Film Studies, Multimedia, Photography, Languages
4. Bryan Lim, Videographer For Popular Youtube Channel The Ming Thing (Taylor's University)
Image credit:www.says.com.my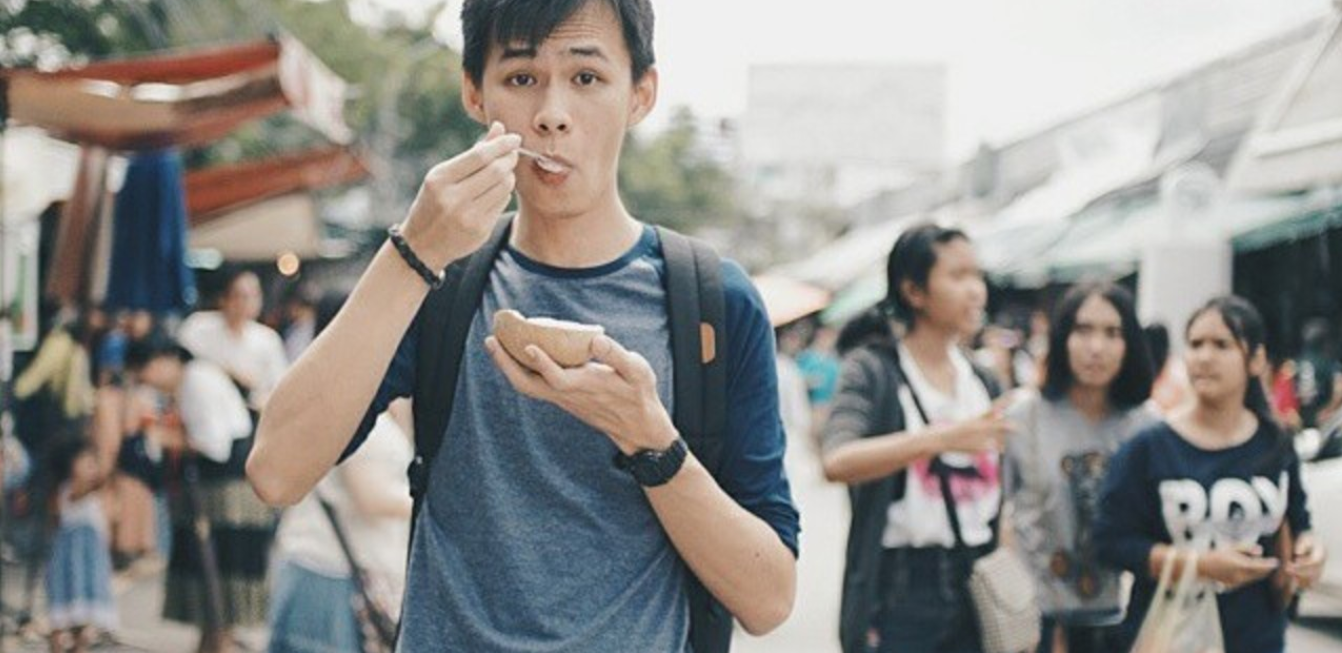 Bryan Lim is the videographer for popular YouTube channel The Ming Thing, which currently has 531,000 subscribers.
Bryan Lim and the Ming Brothers (Ming Yue and Ming Han) have also founded their own video production company; Core Studios, which has worked with top brands such as Cadbury, Coca Cola and McDonalds.
Bryan attributes his initial spark of interest for shooting videos to his communication and management course at Taylor's University which taught video production.
Courses offered at Taylor's University include: Mass Communication, Business, Hospitality, Culinary Arts and Accounting & Finance. 
5. Jovian Mandagie, famous fashion designer (Limkokwing University of Creative & Technology, BA (Hons) in Fashion & Retailing)

Fashion designer Jovian Mandagie has been designing couture clothing for the upper echelons of Malaysian society for over 10 years.
His creations have been showcased all over the world and are regularly seen on divas, beauty queens and even royalty.
Jovian had initially enrolled for the architecture course at Limkokwing University but fell in love with fashion and design whilst in university.
He credits the institution for fuelling his passion and helping him achieve success.
Courses offered at Limkokwing University include: Fashion Design, Architecture, Communication, Media and Broadcasting
Want to join the ranks of these famous alumni? Talk to one of our counsellors today, and we'll guide you on your education options and scholarships.