We know it can be daunting to think about what to study in your next chapter in life after just surviving a major exam like SPM or UEC.
Many things may cross your mind and the fear that you may choose the ''wrong'' university course lingers at the back of your mind.
There are literally thousands of courses to choose from.
You only have so much time in your hands.
But you still need to do your research, and you need enough information to decide on what course you want to take for the next 3 to 4 years.
If you're still at the start of your decision making process, or if you're still confused while being overwhelmed by information you're reading and concerns you have,here are our top 6 tips for you.
You'll find it much easier to narrow down your choices once you've figured them out.
Understanding Your Personal Preferences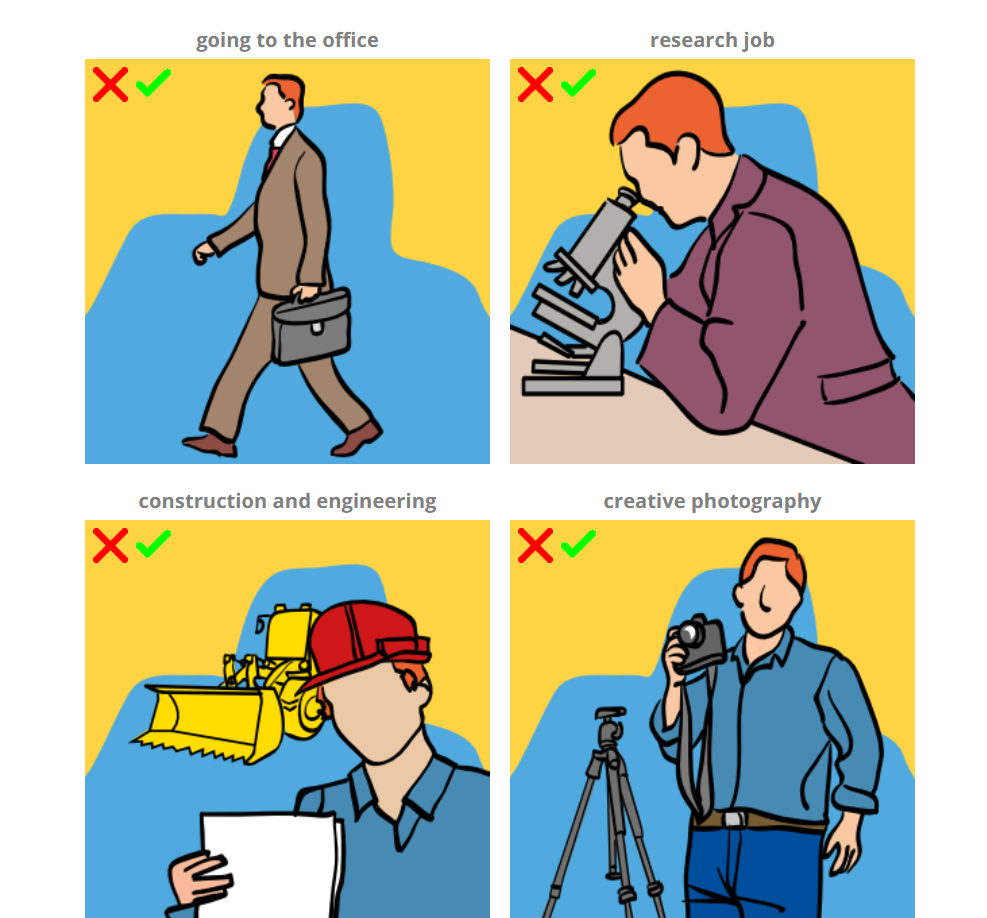 An example of how the career test works. 
You're at an age where you are still getting to know yourself and discovering your preferences.
By now, however, you probably already know a few things from your experience in high school.
You would likely be able to answer basic questions such as whether you prefer subjects that only involves reading, or hands-on learning; and whether you like being around people, or would rather be working alone.
A convenient way you can go about this (for free!) is to take career or personality tests online.
123test.com's career test is an especially easy one.
Consisting of 15 'questions', you are presented with pictures and have to make a choice of which task or occupation you prefer being in, and which one you don't.
The website will not only display your personality type, but also the jobs that might fit you.
Once you have an idea of the kind of career or preferences you have, start researching courses you might be interested in.
You don't have to 100% rely on the personality test result to make your decision.
Your own opinion  matters; keep in mind that this will be the university course you are going to commit yourself to for the next few years.
Know What Your Interests Are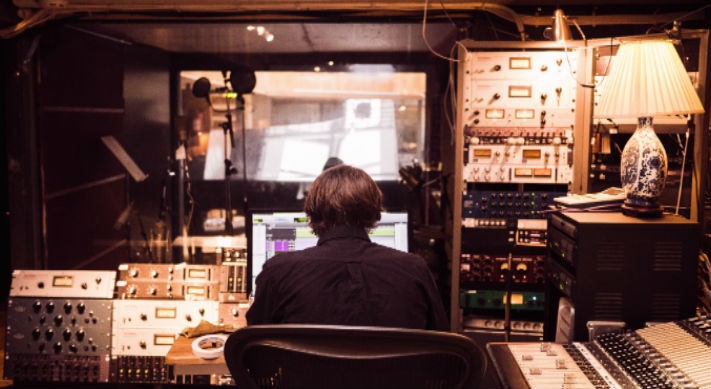 You're in the Pure Science stream and have always been good in Biology.
With stellar grades for SPM, the natural pathway for you to take is Medicine, as your parents want you to be a doctor.
But do you see yourself as one?
Your university years are supposed to be the best ones of your life where you get to explore in more depth what you feel strongly about; don't spend it dragging your feet to study something you don't even like.
'Interests' do not necessarily mean 'hobbies'.
Your hobby may be playing badminton with your friends, but that doesn't mean you have to be the next Lee Chong Wei.
You may have always had an interest in cars, for example, and want to go into mechanical engineering; or you have always loved music, and want to be involved in the entertainment industry.
From this, you can easily narrow down the types of careers you want to venture into and find out relevant courses you want to take in order to get there
Once you know what university course you feel strongly about, we suggest that you use UE's Courses option to find out more, as well as the universities that offers them.
Know What Employers Are Looking For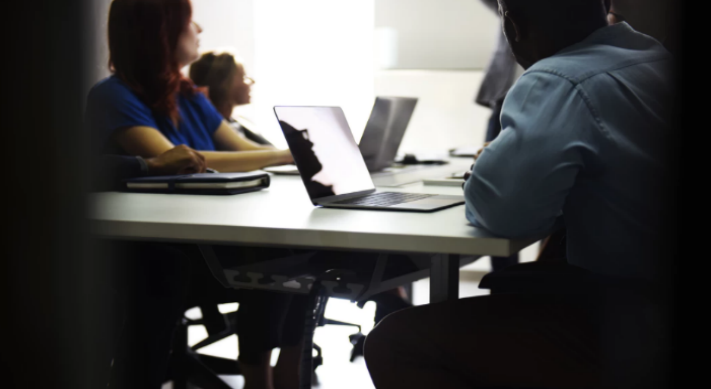 Before deciding on a university course, you should do some research on the job market.
Yes, the words 'job market' may sound very adult, but it's best that you know what the future may look like so that you can make informed decisions.
It is important that you research on careers or business opportunities that match your interests, and is something that potential employers find valuable.
This is a way for you to develop that interest and turn it into your own passion in the long run.
What employers want change every few years, especially with the advancement in technology. 
With progress comes new innovation in jobs.
Writers from print media may move to online news platforms and create new digital content.
You don't have to give up on your interests, but you may need to adapt to the changing job market landscape.
There is a decreasing demand for manual labour as machines play a bigger role.
Instead, companies are now banking on their employers' intelligence and knowledge.
As consulting becomes a coveted role, employers are looking for people with social and interpersonal skills, sharing and negotiating skills, as well as learnability skills.
Besides those, according to Jobstreet, the top technical skills valued by employers are: computer science, accountancy, and analytics.
Knowing Your Academic Eligibility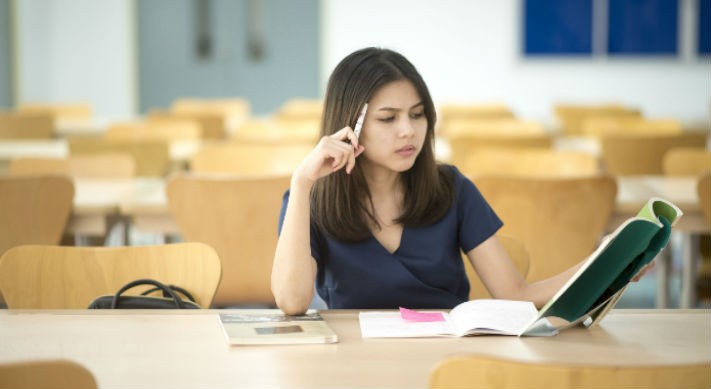 One of the things you should be most aware of is whether you meet the minimum requirements for the university course you want to take.
Also, make sure that you have the right subjects to enrol in the course you want.
For example, if you want to pursue Pharmacy at the University of Reading Malaysia, you are still required to have scored a minimum B for Biology in your SPM.
To study Foundation in Science at the International University of Malaya-Wales, you are required to pass with credits in five subjects: two science subjects and Mathematics, as well as passes in Bahasa Malaysia and English.
Thus, if you didn't take any science subjects for SPM, you would be unable to apply for it.
Knowing Your Parents' Financial Standing
Different courses have different fees, and some universities may charge higher than others for the programme that you're interested in.
Talk to your parents about what you want to pursue for your education. 
From this, you can start considering whether you would need help to pay for your future course.
If it is out of your parents' budget, don't be deterred; there are scholarships you can apply for.
These scholarships have different eligibilities, and may cover up to 100% of the fees.
If you only receive partial coverage, you can apply for PTPTN at the same time to lessen the cost (this depends on your household income as well as the course you'll be enrolling in).
It is Still OK to be Unsure
It is okay to be unsure.
What you study does not necessarily dictate what you ultimately do later in life.
Things change over time and new opportunities will present itself over the course of your life, which may lead you to different paths or new passions along the way.
What you should take advantage of during your university years is to make new friends, build your own network, sharpen your social skills, and make the most out of your chosen course by applying the knowledge you get in your career or life.
Taking the first step to learn more about the different universities and course options you have is the best way to start.
For more advice, you can contact us to talk to our experienced counsellors.