Taylor's has been leading the way for the Cambridge A-Levels programme and was the pioneer in the Australian Matriculation (SACE International) education in Malaysia.
Many students choose A-Levels or SACEi as their path into degree because they get
Flexibility to decide their degree specialisation later
Flexibility to study globally as A-Level and SACEi is internationally recognised
Quality mentoring through the programme they choose
Benchmark themselves to international standards
Here are 6 TOP reasons why Taylor's is the leading provider of A Level and SACEi in Malaysia.
The Numbers Speak for Itself
In delivering quality education, consistency is key.
What matters is the track record that the institution delivers consistently every year and this is a reflection of quality mentoring from Taylor's dedicated educators.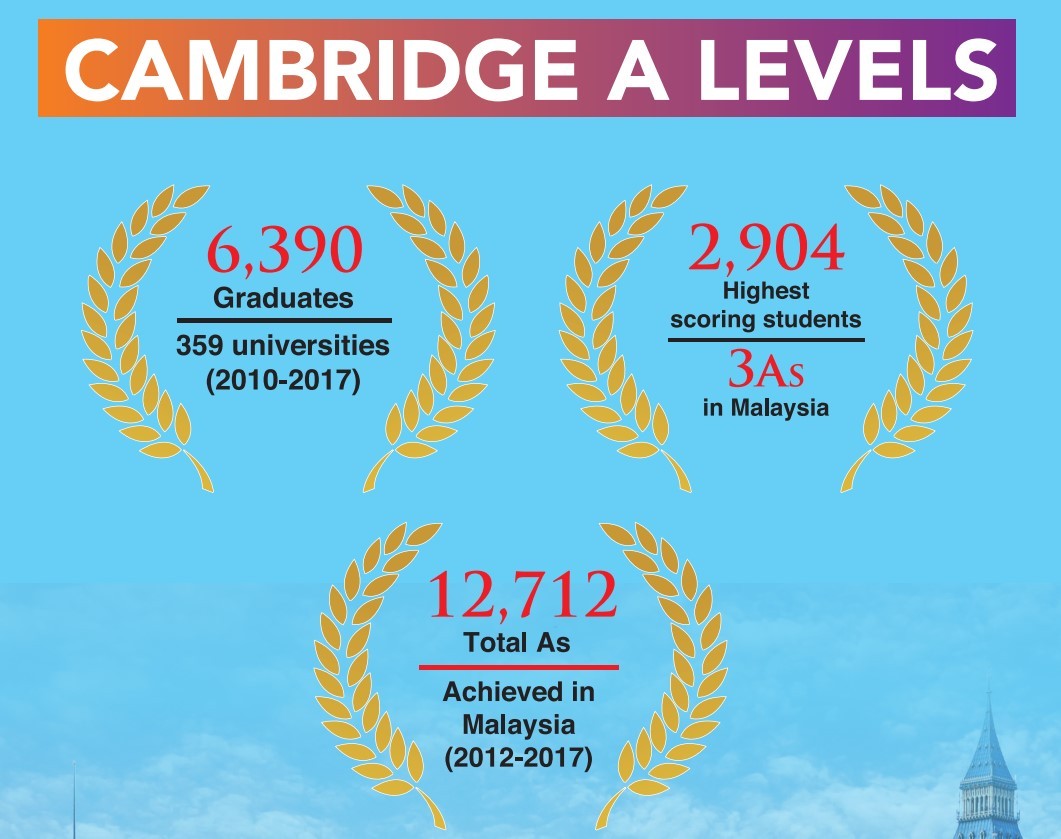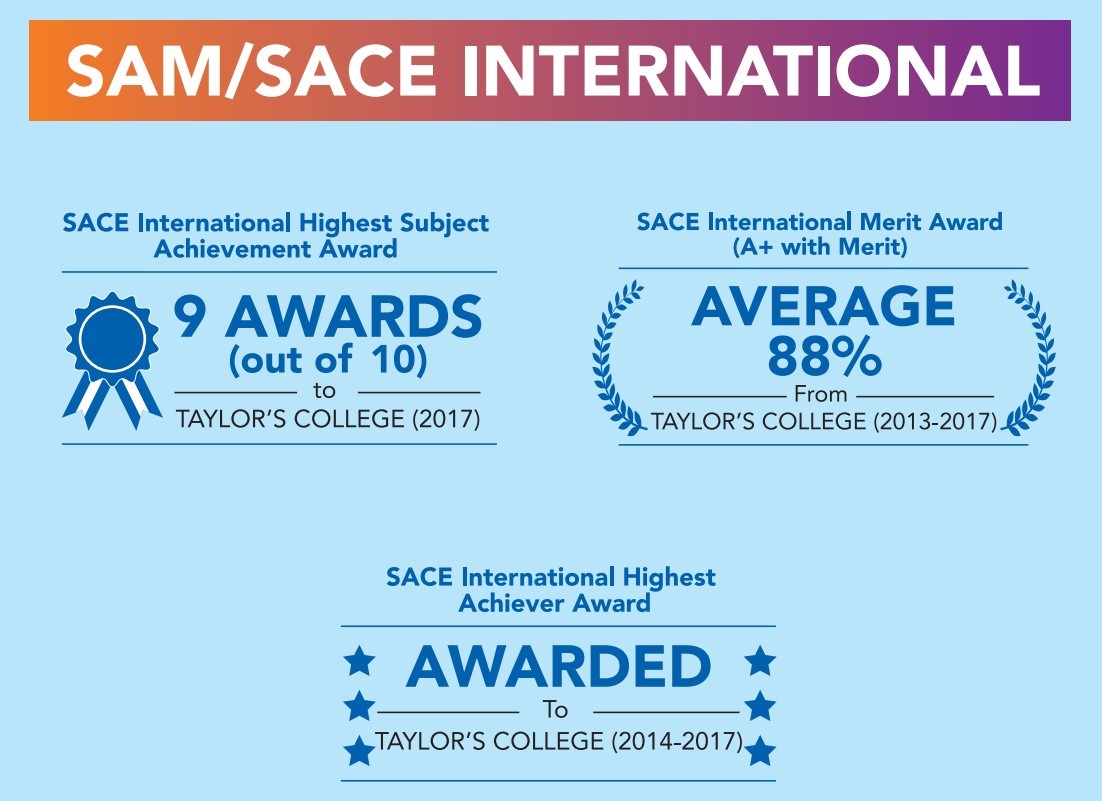 Taylor's is a pioneer in providing A-Levels and SACEi since 1969 (Yes you counted right, 50 years!) and has shown substantial results for its pre-university courses.
Taylor's Cambridge A-Levels achievements have been:
Highest number of students scoring at least 3As (and above).
Close to 1,000 graduating students annually.
In the past 5 years alone, 135 students received the World Cambridge Learners Award for scoring highest in different subjects.
While Taylor's SACE International achievements have been:
Producing students scoring 88% average in the past 5 years alone.
More than 500 graduating students annually.
In 2017, nine out of 10 students with highest subject achievement award were from Taylor's.
It is the combination of quality educators, comprehensive support systems, good environment and motivating peers that contribute to one's overall performance.
Dedicated Teachers
The core strength of any institution lies in its educators.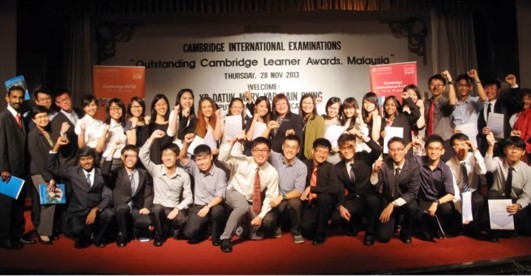 Taylor's students winning the A-Levels Cambridge Learner Awards
Most of Taylor's academic staff for A-Levels and SACEi have been educating students for over 10 years and are able to guide students to do well in the curriculum.
Taylor's believes that creating a conducive environment is not only for students but also for educators to bring out their best.
Scholarships & Bursaries!
Who doesn't like a chance to get more affordable or 100% paid for education?
Taylor's offers various scholarship schemes to award students who do well. These scholarships extend to both students interested in A-Levels or SACEi.
(i) Taylor's Bursary Award – RM1,200 early-bird deduction.
(ii) Taylor's Excellence Award – qualify for a RM2,000 award with just 5As and all the way up to RM15,000 the more As you achieve.
(iii) Taylor's College Merit Scholarship– with 9As you get the chance to gain full scholarship.
(iv) Taylor's Talent Scholarship – a good student is not determined by the number of As. If you have stellar extra-curricular achievements to show for, you can get full scholarship.
(v) Taylor's Community Scholarship– with a minimum of 9Bs and family income of less than RM8,000/month, you have the opportunity to gain full scholarship.
(vi) Taylor's Sports Scholarship– students who excel at national or international sports can gain full scholarship.
Besides this, you can also receive additional bonuses when you enroll through us!
Uni Enrol Special Bursary
Qualified students could receive up to RM500 bursary from us on top of what you get from Taylor's scholarships and awards.
Drop your interest here and let us check if you qualify.
Gateway to Global Mobility
For those who enrol into Taylor's pre-university courses, you will gain access to a host of services in helping you into top universities around the world.
Through Taylor's University Placement Services (UPS), hundreds of students have gone on to secure placements at the most prestigious universities including:
University of Oxford

University of Cambridge

Imperial College, London

London School of Economics

University of Manchester

Australian National University

University of Melbourne

University of Sydney

Monash University

University of New South Wales
Here are the testimonials of top Taylor's Pre-University Alumni who took advantage of UPS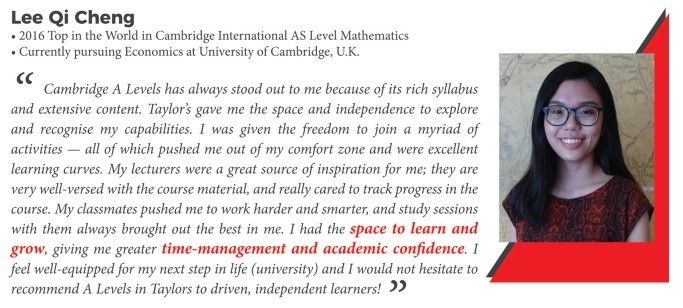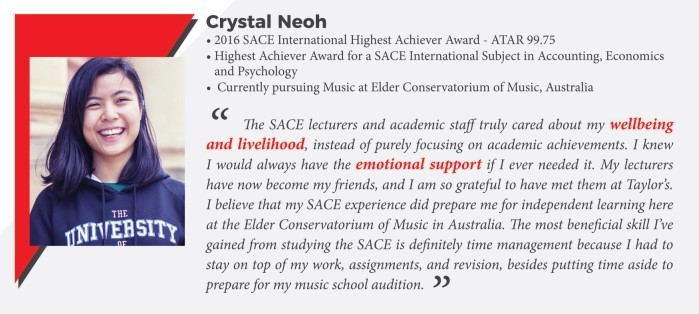 Personal Development as Part of the Curriculum
To do well in life, personal growth and sharpening one's social skills, leadership skills and problem-solving skills are equally if not more critical than academic achievements.
Taylor's curriculum framework for all courses not only focus on academic but balances with activities such as workshops, competitions, projects, field trips and many more.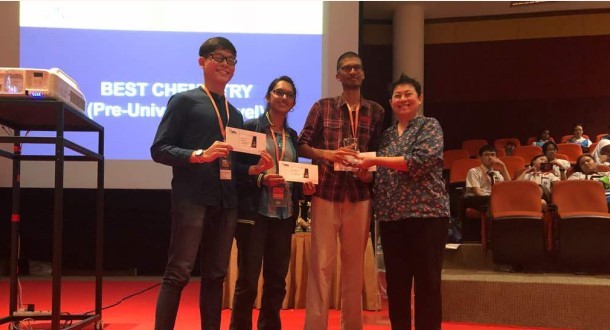 Taylor's A-Levels students Setthasron Ooi, Shivajoothi a/p Selvarajan and Vythilingam a/l Siva Shanmugam, were winners of the IMU Science Discovery 2018.

Taylor's Lifelong Learning Workshop participated by 200 A-Levels- students to build camaraderie and understand the importance of social skills in university and life.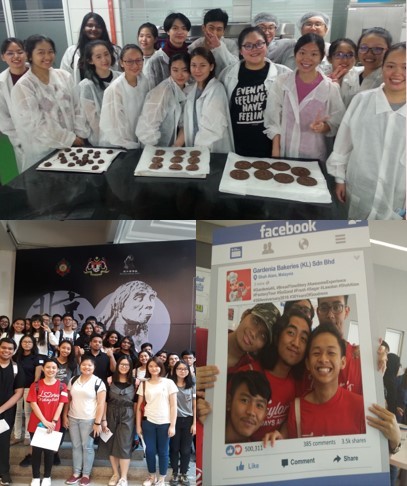 Students of Taylor's SACEi science and business subjects participating in recipe modification projects (Nutrition), visiting Museum Negara exhibition on evolution (Biology), and a trip to Gardenia's manufacturing office to understand its business model (Business and Economics).
Making Lifelong Valuable Network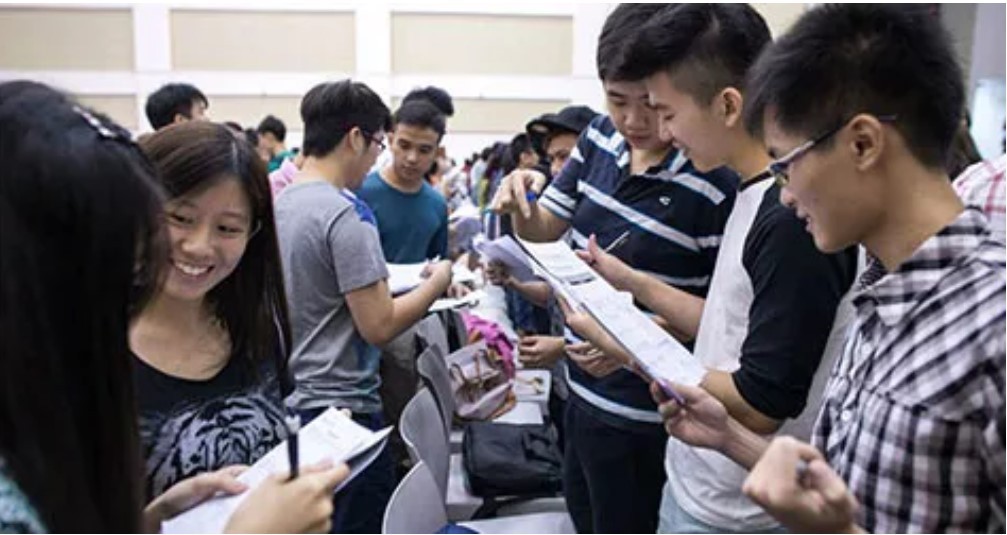 Taylor's orientation day
They say that you are the average of the people you surround yourself with.
The benefit of a well-regarded brand such as Taylor's is that it attracts students with high ambition and great personalities who can be a positive influence in your network and personal development.
University is not just a place for knowledge but to build strong connections that will become valuable in future.
Taylor's A-Level- and SACEi Courses
Explore these courses and apply through Uni Enrol to check if you qualify for scholarships and bursaries.
| | | |
| --- | --- | --- |
| Courses | Intake | Total Fees |
| | Jan, Mar, Aug | RM32,950 |
| | Jan, Apr, Aug | RM24,950 |
Click here to apply for Taylor's A-Level or SACEi courses and claim your scholarships and bursaries. Let us help you check if you qualify!