Table of Contents
Though the world is moving quickly, many graduates still lack the skills to adapt and thrive in the working environment or are unable to find their passion.
Many employers no longer look at grades alone and mostly evaluate based on exposures and achievements that provide glimpses of qualities like teamwork, leadership, sociability, hard work, creativity, ambition and self-initiated.
That is why UOW Malaysia KDU Penang works closely with many industries and introduces various courses to enable students to develop these critical soft and hard skills needed to maximise their potential in the future.
5 Skills You Can Sharpen from UOW Malaysia KDU Penang's Courses
1. Leadership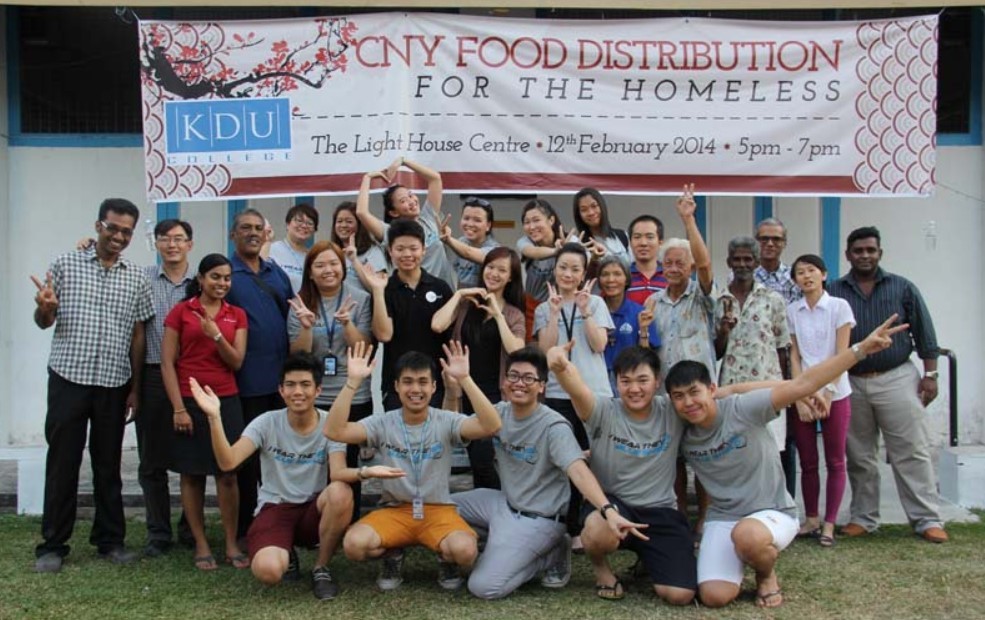 Past student council members doing their part for the community
Leadership may be an uncomfortable position for many but it can be learnt when you have a desire to make a change and rally like-minded people.
Almost all subjects at UOW Malaysia KDU Penang will involve hands-on projects and assignments in groups.
Take every opportunity to lead your group as this will improve your people-managing skills.
Another way to hone leadership skills is to actively participate in the many clubs and societies in UOW Malaysia KDU Penang.
One active body is the Student Council Group which are involved in planning and running orientation days and other student events like Student Awards Night.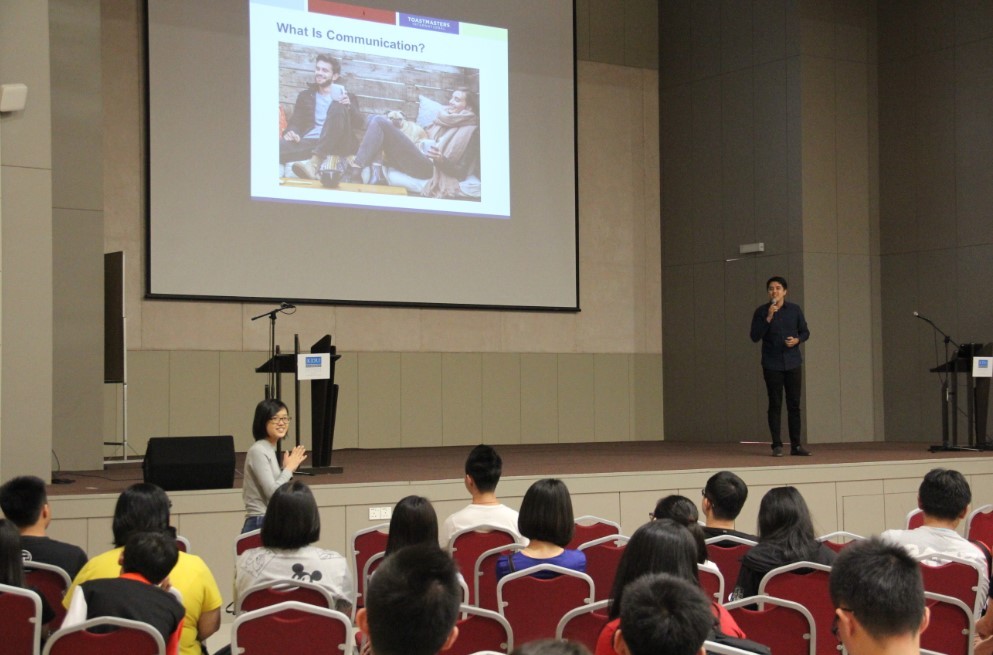 Orientation: Student council members introduce new students to UOW Malaysia KDU Penang.
During orientation, student council members practice a buddy system where new students are added to a WhatsApp group so that these new students especially those from outside Penang will always have a friend to turn to until they settle down.
2. Social & Sales
Sales do not only mean the ability to sell a product or service.
To be successful in life every person will have to promote themselves at some point whether it is in an interview, asking for a promotion, or presenting to an audience.
Many of UOW Malaysia KDU Penang's course subjects require students to present their work and solutions to their peers and in some instances present in a public setting!
This helps build up confidence.

Workshops conducted by the Language Department
The university also maintains a Language faculty which not only guides students in improving their assignment writing but also coordinates workshops to help students improve their soft skills such as Toastmasters to work on public speaking.
3. Entrepreneurship
Entrepreneurship is the drive to solve problems that can create a positive impact on an organisation or society.
Besides starting a business, you also can drive innovation within the company you work for.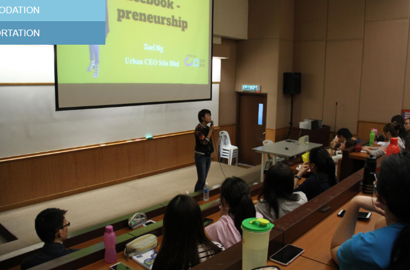 Entrepreneur workshops inviting startup founders
UOW Malaysia KDU Penang maintains a Student Entrepreneur Programme that is run by students and organises entrepreneurship workshops.
Students are also encouraged to kickstart their own businesses while studying and will receive various support such as mentorship and networking from the institution.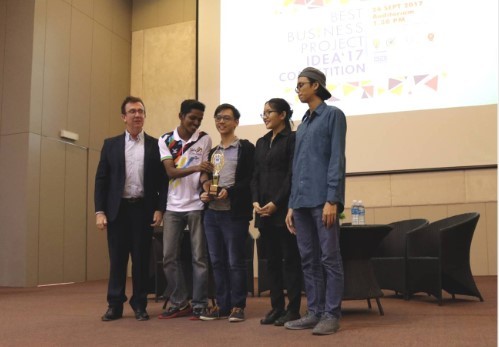 Winners of the Best Business Project Competition 2017
The institution also hosts an annual Best Business Project Competition for students from Business, Computing and Engineering schools.
Students form teams to submit a business plan and come out with product prototypes and an investment pitch to an actual panel of judges comprising successful entrepreneurs.
4. Problem Solving
Having the mindset to always look for solutions to problems or improve on the status quo is highly sought after by employers.
This portrays the self-initiation and resourcefulness of a graduate.
Students will have many opportunities to research, discuss and devise solutions to problems through their assignments, final-year assessment projects and even client attachments.
For example, under the School of Accounting & Business, students are attached to established companies to help solve certain problems faced by the companies.
Some of these companies are large corporations listed on the stock exchange of Bursa Malaysia.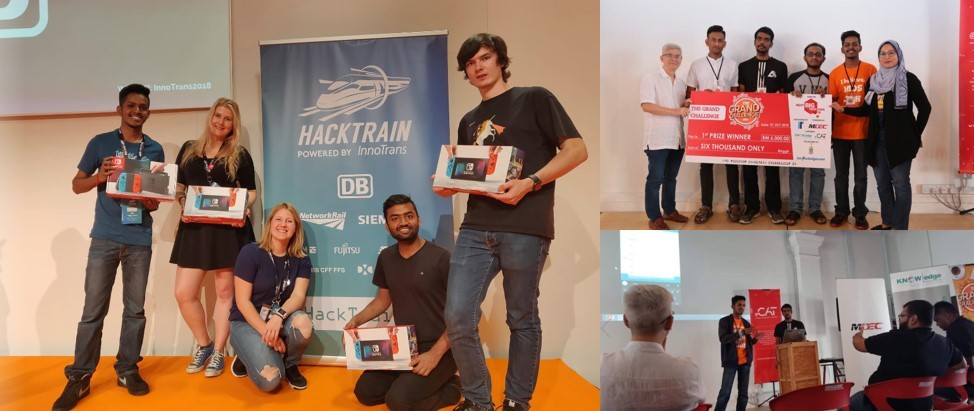 There are also various competitions that the Schools expose students to.
For example, Computing students can join hackathon events and business students can participate in business challenges.
5. Teamwork
Whether you are working for an organisation or forming your own company, working in teams is essential to produce desired outcomes.
This is a social skill which requires a high level of empathy to be aware of the dynamics of the team especially when you are the team lead.
The team leader must ensure that each member is able to use their strengths to contribute towards the planned objectives.
The more exposure you gain while at university when doing assignments and projects, the more comfortable you will be with this environment in future.
Final Advice
There are many things you can do to brush up on all these valuable skills which you will carry throughout your life.
Don't stay in your comfort zone and challenge yourself each day as you will see the rewards when you start your career.
Click here to apply to UOW Malaysia KDU Penang's courses, and make sure you take advantage of all their scholarships available for 2022!
A-Level up to 100% tuition fee waiver
Foundation & Diploma – RM1,000 – RM5,000 in fees discount
100% foundation fee waiver if you continue with degree
Diploma in Nursing scholarship – 50%-100%
Degree scholarship up to RM3,000 in fees discount
and many more!
Scholarships are limited so let us help you secure it! Connect with us now!
Enrol through Uni Enrol and also receive RM300 in bursary from us