Architecture spans from the smallest rooms to the biggest cities.
Great architectural designs are timeless and provoking.
It gives identity to its surroundings.
Studying architecture allows you to imagine, design and construct the future.
It also enables you to experience and preserve the past.
The study conceptualises the way buildings and structures look while factoring the needs of the people using them.
This guide will take you through everything you need to know about pursuing architecture in Malaysia.
What is Uni Enrol?
Uni Enrol is an online platform that makes higher education more affordable for you. Use our Pathway Match tool get matched with scholarships, exclusive deals and courses.  
What is Architecture?
Architecture is the art of designing and constructing buildings.
The study of architecture includes the technicalities and methodology of designing these structures.
Complex and challenging, the field incorporates both art and science.
Architects not only design beautiful structures but also work closely with engineers and contractors to ensure safety, practicality and functionality.
Professional architects are expected to be well-versed in design skills, artistic sense and logic thinking.
Why Consider Architecture?
You might consider a career in architecture for its many opportunities.
A career in the architectural field will enable you to either work in firms or start your own consulting business.
As the field is diverse, you will be able to acquire valuable skills such as design, physics, computer skills and logic thinking.
These skills are sought after even outside the field of architecture.
Architecture can be a fulfilling career especially when you fit into these traits:
The ability to apply quick problem-solving skills
Passion for designing and creating with an eye for detail
The love to explore architectural wonders around the world for inspiration.

Fields of Architecture
The field of architecture is vast.
Here are a few common majors within the field:
General Architecture – focuses on the overall conceptualisation of offices, housing and property development.
Interior Architecture – focuses on creating functional and creative interior spaces.
Urban Planning – focuses on land use for infrastructure development and design including transportation, communications and distribution networks.
What Does Your Pathway Look Like?
Below are the typical pathways you can take when pursuing your studies in Architecture:
Minimum Entry Requirements for an Architecture Degree
To pursue a degree in architecture, you will need a pass in Mathematics in the qualifications below:
| | |
| --- | --- |
| Qualification | Minimum Requirements |
| Foundation in Arts/Science/equivalent | CGPA 2.0 |
| STPM | CGPA 2.0 or Grade C for two subjects |
| A-Levels | 2E |
| UEC | 5B |
| South Australian Certificate of Education (SACE) | Minimum average of 60% in 5 subjects |
| Canadian Pre-University (CPU) | Minimum average of 65% in 6 subjects |
| International Baccalaureate | Minimum 26 points from 6 subjects with a minimum score of 4 in Mathematics |
| Diploma/Advanced Diploma/equivalent | CGPA 2.0 |
Note: A pass in SPM / O-Level or equivalent with 5 credits including English and Mathematics with a pass in Bahasa Malaysia and History is required.
Which Private Universities Offer Architecture Courses?
1. Taylor's University

Available courses:
Estimated tuition fees per year:
RM39,000 – RM76,000 (twinning)
2. SEGi University & Colleges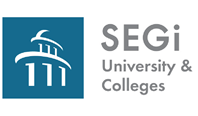 Available courses:
Estimated tuition fees per year: 
3. UCSI University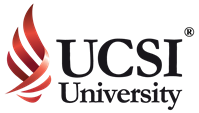 Available courses:
Estimated tuition fees per year:
RM24,000 – RM50,000 (twinning)
4. Limkokwing University of Creative Technology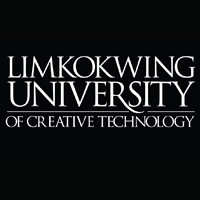 Available courses:
Estimated tuition fees per year:
5. City University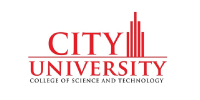 Available courses:
Estimated tuition fees per year:
6. Sunway University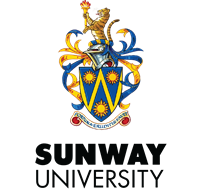 Available courses:
Estimated tuition fees per year:
Keep These in Mind
Architects in Malaysia are required to have qualifications recognised by Lembaga Arkitek Malaysia (LAM). There are three levels:
1. LAM Part I
To obtain LAM Part I, you will need a fully accredited degree in architecture (approximately three years) which will allow you to be exempted from the Part I professional exam.
You can also sit for individual LAM Part I exams if you have an unaccredited architecture degree.
2. LAM Part II
To be an architect, the minimum requirement is to have a LAM Part II qualification.
To obtain this qualification, you need to study for another 2 years, akin to furthering your studies to a Masters in Architecture.
Once completed, graduates will be referred to as a Graduate Architect.
3. LAM Part III
To be recognised as a Professional Architect, you will need to obtain the LAM Part III qualification.
Architects will need to practise for a minimum of 2 years and have fulfilled all the project requirements set by LAM.
Successful candidates will carry the "Ar." title in front of their names.  
Use our Pathway Match tool to lower the cost of your higher education by getting matched with scholarships and deals.