Communicating the right messages to the masses bring ideas to life.
New innovations often fail not because of faulty development but through flawed communication with its audience.
With attention spans decreasing, organisations are now required to anticipate and adapt their messages to the moment.
This shift places mass communication graduates at the forefront.  
Mass communication is quickly gaining recognition for its ability to connect with market behaviours.
In this article, we take an in-depth look into the field of mass communication.
What is Uni Enrol?
Uni Enrol is an online platform that makes higher education more affordable for you. Use our Pathway Match tool to get matched with scholarships, exclusive deals and courses. 
What is Mass Communication?
Mass communication is defined as the exchange of information on a large scale to a wide audience.
The information exchange takes place through television, prints (posters, newspapers, magazines etc.), radio and the Internet.
To impart information, content is created.
Content can be in the form of writing, graphics, photography or video.
Each type of content and medium used may be a field in its own right (journalism, broadcasting, advertising etc).
A mass communication graduate will have a variety of skills such as interpersonal communication, writing skills, public speaking, video editing, photography, media strategies, marketing communication and more.
Why Study Mass Communication?
The field of mass communication is one of the most versatile.
This popular education pathway in Malaysia promises career opportunities in media, broadcasting, advertising and public relations.
Equipped with the right skills, graduates can choose between working for top organisations or even opt for unconventional careers such as independent content producers.  
The field of mass communication would be suitable for you if you possess the following traits:
The ability to think on your feet
Curiosity on how the world ticks

You're not afraid to be heard

Ability to take risks and be unafraid of the consequences

Strong communication skills

The passion to inspire through positive messages
Check out this video on the evolution of mass communication:
The Different Mass Communication Fields
Mass communication can be explored through many fields. Here are a few:
Journalism – Present written stories and news via news publications, magazines or online media platforms.
Broadcasting – Cover anything from world events to social issues, and produce compelling stories. Deliver content via radio, television and digital media.
Advertising – Promote products or services through various mediums. Whether it's through print media, billboards, websites or social media, the advertising field encourages creativity and visual storytelling.
Public Relations – Manage and generate targeted messages between organisations and the public.
What Does Your Pathway Look Like?
The standard duration for a mass communication degree is three years with three to four months of internship included.
However, the year of studies may vary according to your foundation or pre-university qualifications.  
Minimum Requirements for a Degree
English is a prerequisite to enrol into a Mass Communication course. In addition to that, each university also has requirements of their own. Here's a general prerequisite guide for your reference:
STPM: CGPA of 2.0 and 2Cs in two subjects
Diploma: At least 3 credits, including English
Foundation: CGPA of 2.0
A-Level: EE in two subjects
Canadian Pre-U: Average of 55%-60%
AUSMAT/SACEi: ATAR of 55-60
Talk to one of our counsellors and find out if you are suitable for a mass communication course.
Which Private Universities Offer Mass Communication Courses?
1. Taylor's University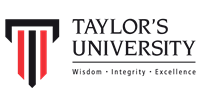 Available courses:
Estimated tuition fees per year:
You can read about Taylor's Mass Communication courses here.
2. Limkokwing University of Creative Technology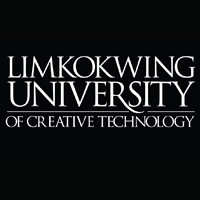 Available courses:
Estimated tuition fees per year:
3. IACT College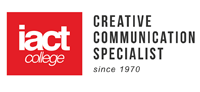 Available courses:
Estimated tuition fees per year:
4. INTI International University & Colleges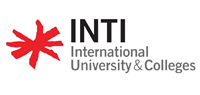 Available courses:
Estimated tuition fees per year:
5. Monash University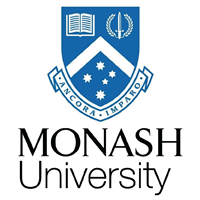 Available course:
Estimated tuition fees per year:
6. UOW Malaysia KDU University College
Available courses:
Estimated tuition fees per year:
Keep These in Mind
Before you decide on your post-foundation pathway in mass communication, it's important to know these facts:
Check if your university is accredited
Checking the accreditation is the first rule of thumb before applying to a university course.
For private higher education institutions, ask if the course is accredited by the Malaysian Qualifications Agency (MQA).
Meet the English requirements
If you're planning to study mass communication, you need to fulfil the university's minimum English requirements.
For SPM leavers, the minimum English requirement is Grade C.
If you took IELTS or MUET, you need to score at least Band 5 and Band 3, respectively.
Use our Pathway Match tool to lower the cost of your higher education by matching with scholarships and deals.