There were a lot of changes that took place in 2021, especially the exam schedule.
Although there were a lot of uncertainties, many SPM students still opted to further their studies and relied on the Internet to get information.
The students from outside of Klang Valley who went online to search for university and course information far outnumber the students from Klang Valley, as shown by our online tool, Pathway Match.
Some of the students rated rankings above budget when they were considering a university and course.
Below are some of the key findings from our survey of SPM students.
SPM Students Still Prefer the Usual FOS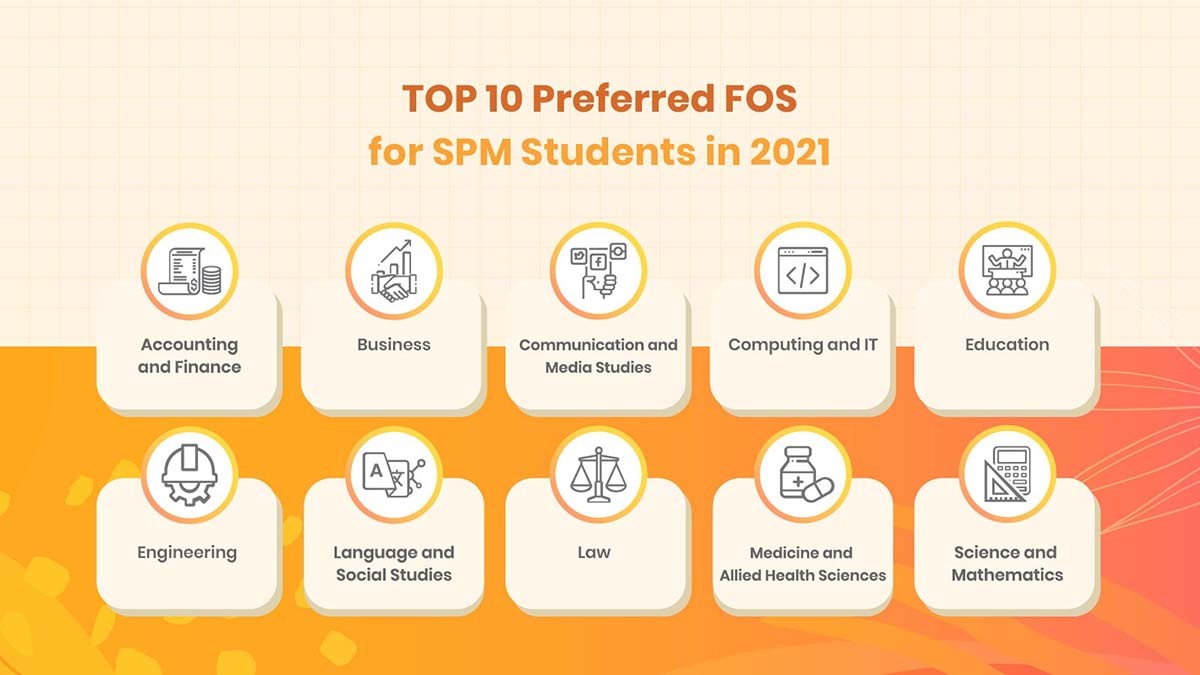 Out of 31,000 students, about 3,910 of them chose Medicine and Allied Health Sciences.
Business, Accounting and Finance, and Computing and IT are equally popular as each have about 2,000 students opting for them.
At the same time, one third of the students did not choose an FOS.
This is a regular occurrence since not all students know what they want to do after SPM.
SPM Students Opt for More Common Majors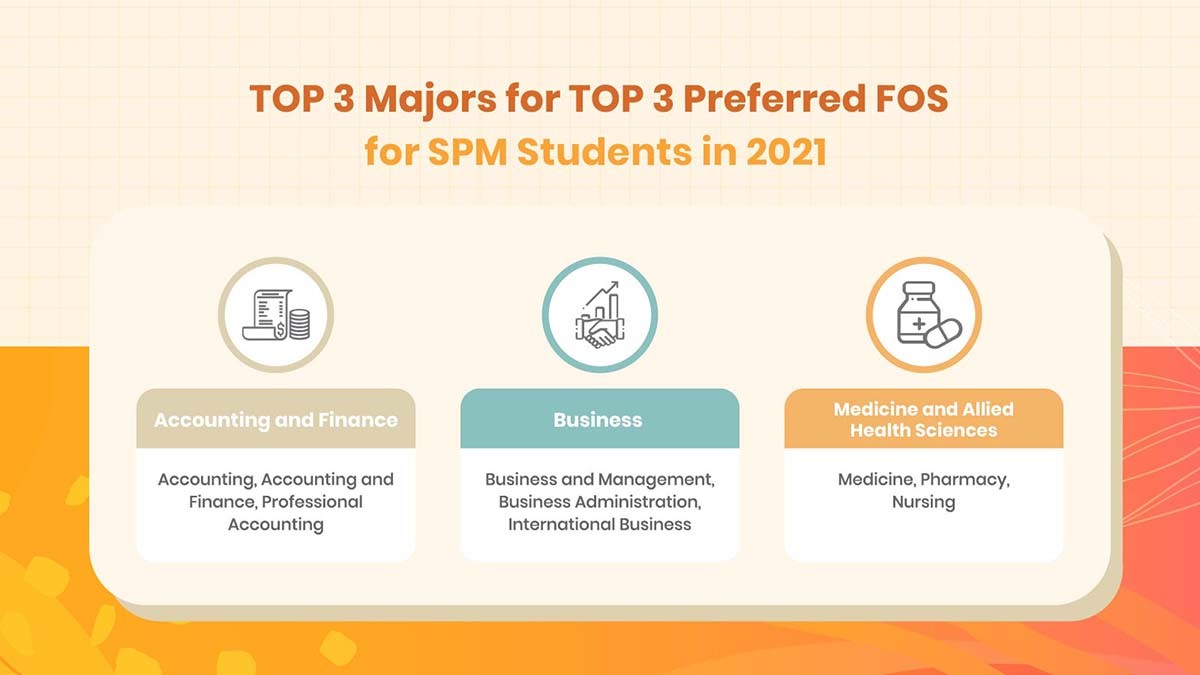 Of the majors listed in here, Medicine is the most popular.
In fact, data shows that more students prefer Nursing over Professional Accounting.
Business and Management has become the top choice for students who want to study Business.
Business Administration and International Business are also one of the top majors that students seek out.
High Number of SPM Students Eligible for PTPTN Loan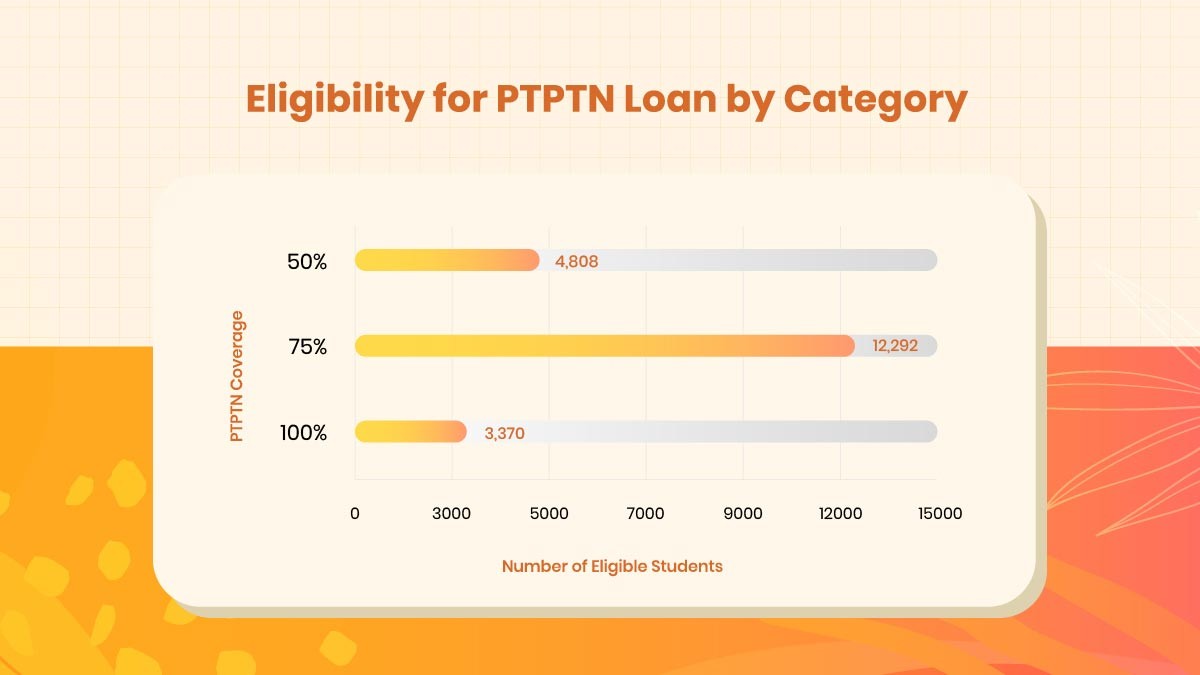 According to our data, one-third of the students eligible for a PTPTN loan are able to take up to 75% of the maximum amount based on their parents' combined household income.
This means that students are able to cover RM5,100 for their foundation studies and between RM10,000 to RM37,500 (Bachelor of Medicine, Bachelor of Surgery) per year for their degree course.
(Read about how to apply for PTPTN loan here)
Scholarships Matched by Region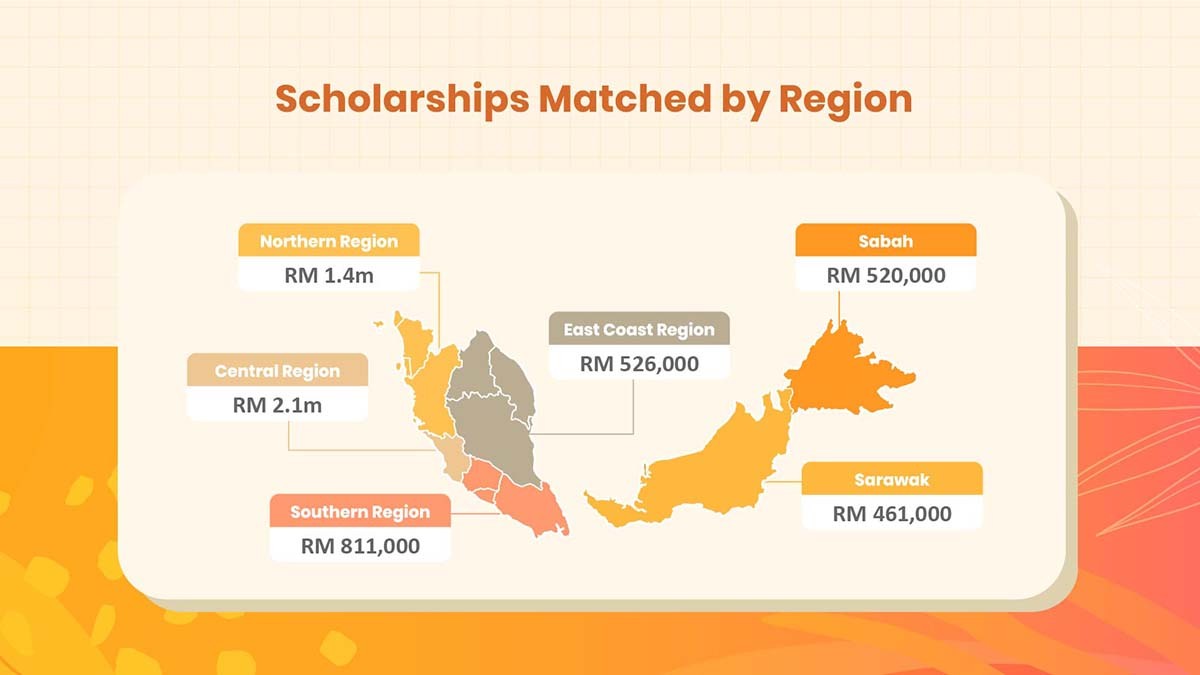 Students from the Central and Northern regions lead with the total of scholarships matched.
One factor that contributed to this is that more students from these regions had exam results that met the application requirements for various scholarships.
There also were more scholarships available for students to apply for, thus increasing the amount matched.
Scholarships Matched by State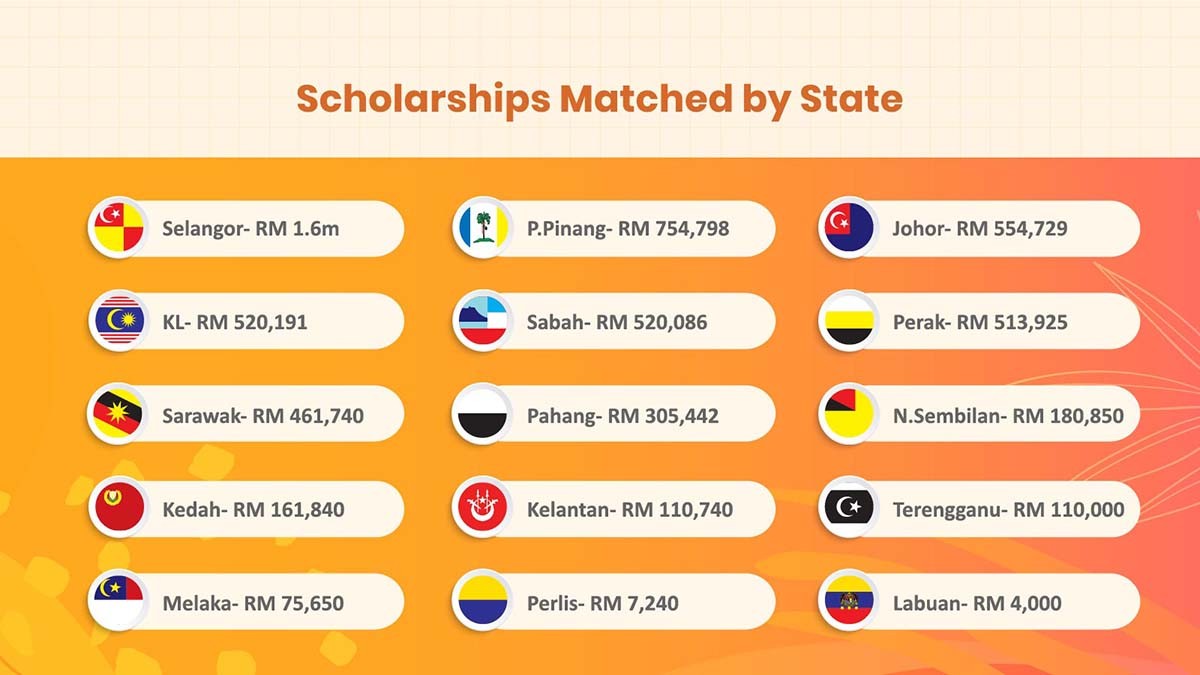 Among all the states and federal territories, Selangor tops the table with RM1.6 million in scholarships matched, followed by Penang in distant second with RM754,798 in scholarships matched.
Wilayah Persekutuan Kuala Lumpur, Sabah, and Perak are similar in terms of scholarship amount matched.
The highest amount of scholarship awarded to a student was RM130,000 for a nursing degree course.
Uni Enrol remains one of the most popular sites for students looking to apply for universities and colleges online after SPM.
It offers students information on more than 80 universities, 400 types of scholarships and 2,000 courses.
Students will be able to get a free personalised report on the universities and courses that are suitable for them.
What's more, students will be guided by professional counselors who will walk them through the application process for their higher education.