There comes a time in everyone's life when tough decisions are required, and for many that revolves around choosing the best destination to further their studies.
Besides the quality of the university you're deciding on, it's also important to look at whether you can afford to live there.
In this article, you will find out just how Malaysia provides a high standard of education at a lower investment compared with other countries.

1. Home to Top Ranking Universities and High Quality Education
Before you get to know about the financial aspects of your education, it's best to know what kind of quality you would be able to expect from Malaysian universities.
As of June this year Malaysian universities are climbing up the ranks internationally, making a mark on the QS World University Rankings.
Local private universities that made the list include Taylor's University and UCSI University (284).
We previously listed seven of Malaysia's best universities that offer a range of tertiary level courses.
From our list you can get a good idea of what to expect in terms of courses, university credentials, and fees.
2. Affordable Living Expenses in Malaysia
We are one of the more affordable cities for tertiary students.
Most of the top colleges and universities in Malaysia are clustered within the Klang Valley.
Ease of accessibility in and around the Klang Valley is also important to consider, as one can easily move around via public transport, and students can even save up to 50% with special discounted fare.  
Choosing Malaysia ultimately means more savings for you.
According to estimates and considering factors like meal costs, transportation, rent and utilities, an individual would need only RM 18,000 (US$ 4,450) per year to live comfortably in Malaysia.
Compare this with a whopping RM 59,950 (US$ 14,815) for the same comforts in Melbourne, you'd save up RM 41,950 (US$ 10,366) by opting for Malaysia.
The figures will differ depending on individual lifestyle, but the estimate provides a rough idea that is helpful to gauge the cost of studying abroad.  
3. 

Affordable Tuition Fees for International Recognition


As we uncovered earlier, people often look to higher education institutions in Australia, UK or USA to further their studies.

While those places are certainly home to some fantastic schools, life there is admittedly costlier.

Below we've created comparisons to show just how much more it would cost to study various courses in other countries, versus Malaysia.

Note: The tuition fees below are applicable to international students.

Engineering Degree

Psychology Degree

Communications Degree

Keep in mind that the fees listed above don't factor in living expenses, which will incur additional costs.

However, if you still intend to acquire a degree from Australia, USA or UK, you can.

Most Malaysian universities have partnered with top universities around the world to offer twinning or credit transfer programmes for students. Read more about your options here.

 

4. Support for International Students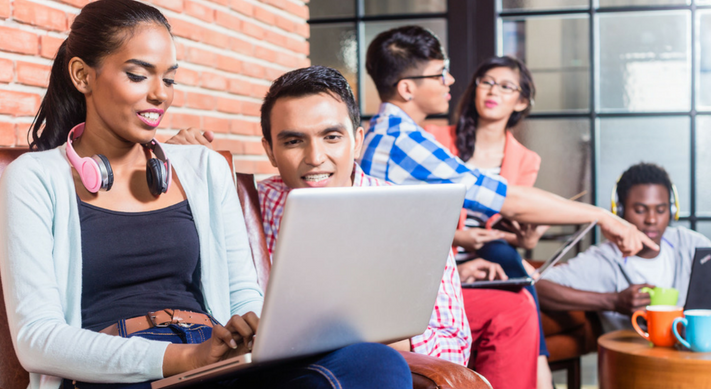 Anyone entering Malaysia for academic purposes must have medical insurance.
All tertiary education institutions must support international students by facilitating insurance policies (companies like AXA and AIA offer such policies).
Insurance costs are typically borne by the student unless they are able to secure a waiver via the aforementioned methods.
Having medical insurance secured is important, as it allows the student to fully focus on their studies, knowing they will be protected in the event of any illness.

Enjoy University Without Breaking the Bank!
With good schools, partnerships with international universities, affordable living costs and reasonable course fees, Malaysia is definitely a cost-effective way to get a higher education.
Ultimately, everyone wants to enter a good school without going bankrupt in the process.
If you've been wondering where you should go to further your studies, we hope Malaysia is now high on your list.
If you are interested to enrol in a Malaysian university, contact us today. We will give you FREE guidance tailored based on YOUR preferences!