A 2019 report by Malaysia's Ministry of Finance revealed that the tech industry still faces a shortage of graduates who are prepared for current tech industry trends.
SENTRAL College Penang is working hard to increase the number of quality graduates for the tech industry.
Here's how SENTRAL College Penang are training students to face the challenges of the tech industry by learning the relevant skills and knowledge.
They Help Students Develop Skills and Passion For Coding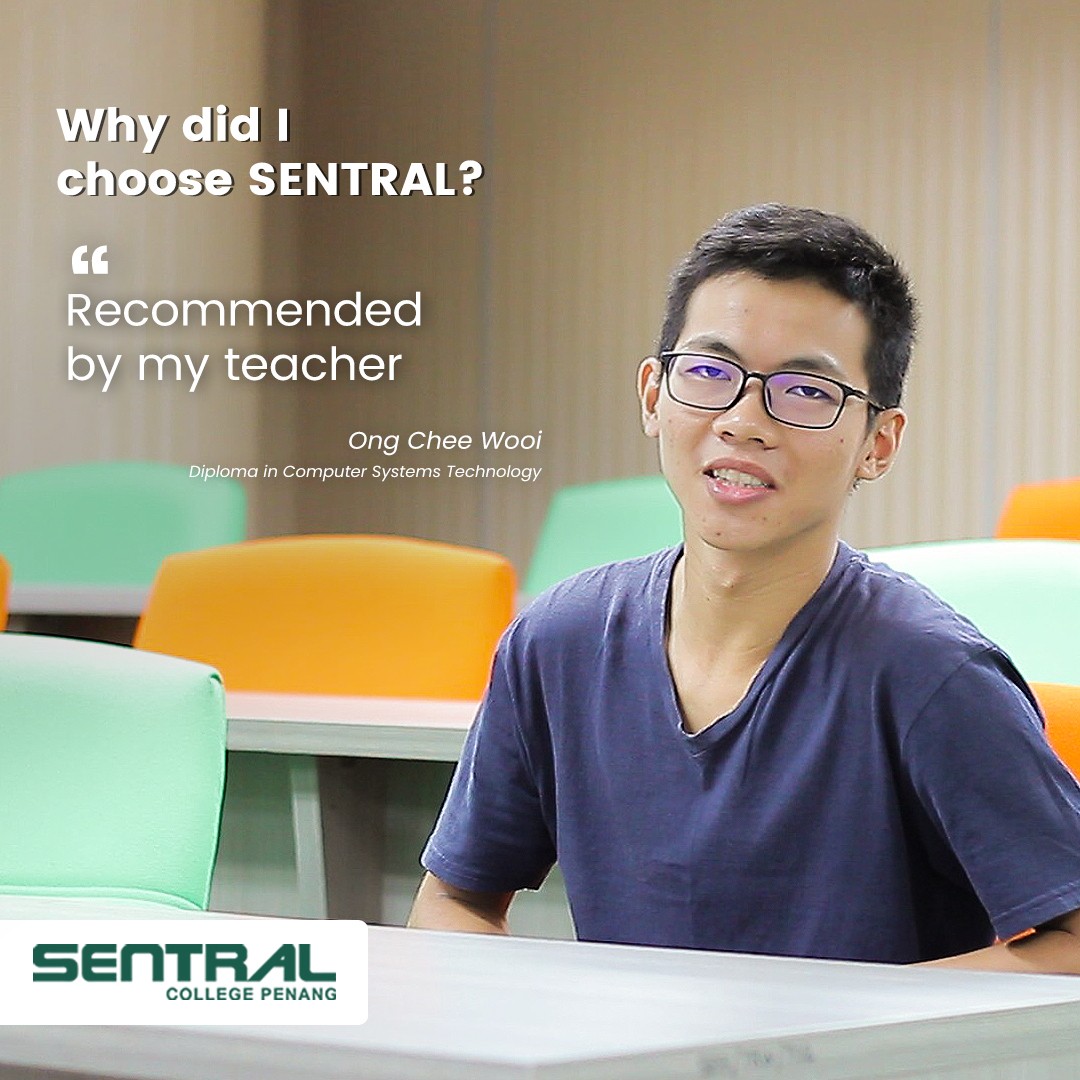 Ong Chee Wooi chose to study at SENTRAL because of his passion for IT and his teacher's recommendation to study at SENTRAL.
SENTRAL nurtures those interested in computing and IT by organising holiday coding camps for Penang secondary school students, which teaches them basic coding skills.
This results in SENTRAL attracting students who have basic knowledge in fundamentals of programming and are highly motivated, which can create a positive learning environment for other students.    
Talk to our counsellors to find out if computing or IT at SENTRAL suits you and apply through us to enjoy exclusive savings!
Customised Curriculum to Meet Tech Industry Challenges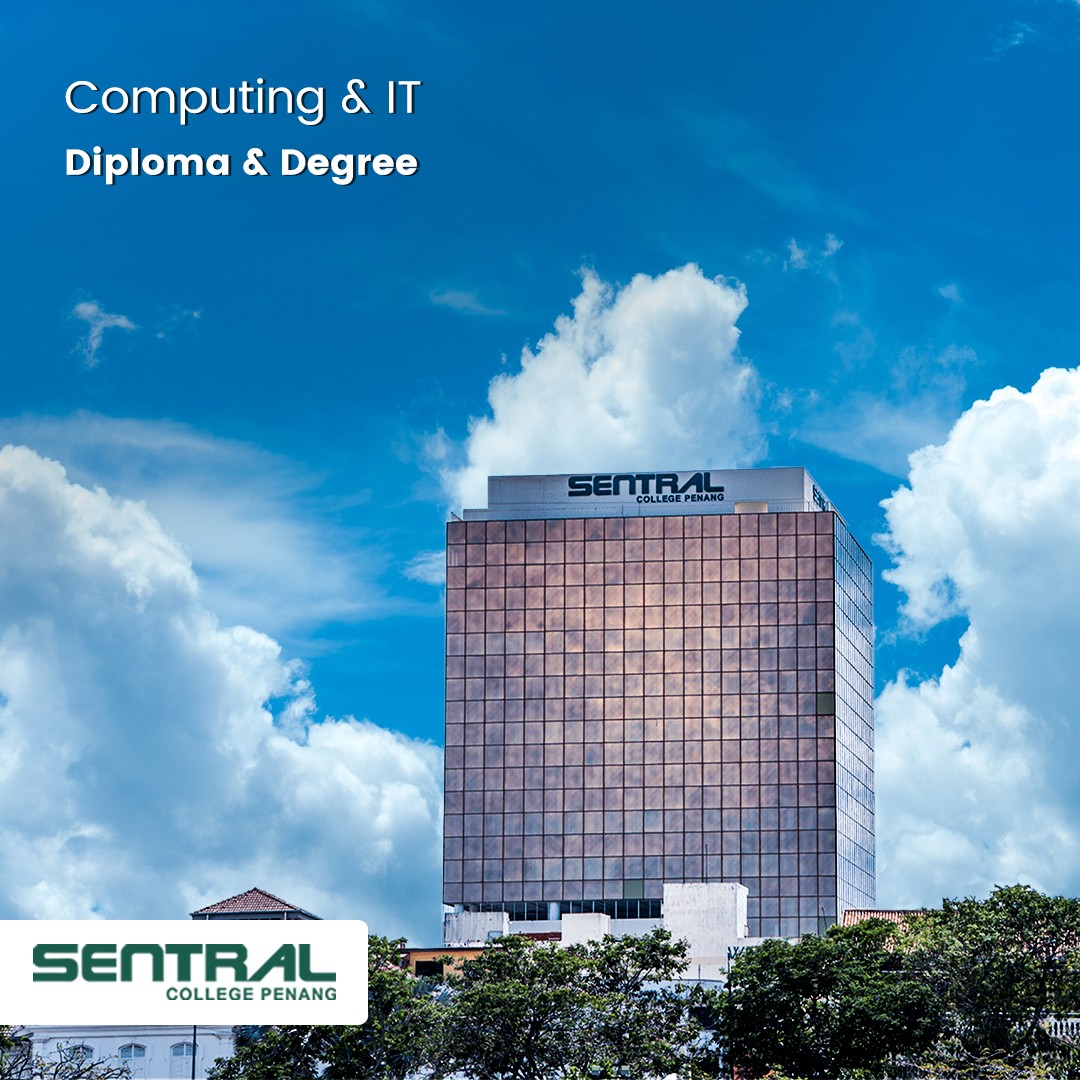 SENTRAL's Computing and IT courses give students the necessary skills to handle the technological challenges we face every day.  
SENTRAL ensures their students have a strong grasp of the skills needed to meet the challenges of the current tech industry by having its curriculum cover subjects like information security, database management and app development.
Students can also apply their skills through projects.
For example, SENTRAL students presented a project on BEACON technology to Tech Dome Penang at a digital exhibition.   
Many of their students successfully secure jobs related to their chosen field of study, working in positions such as app and system development 6 months after graduation.
The Affordable Degree Option for Digital Business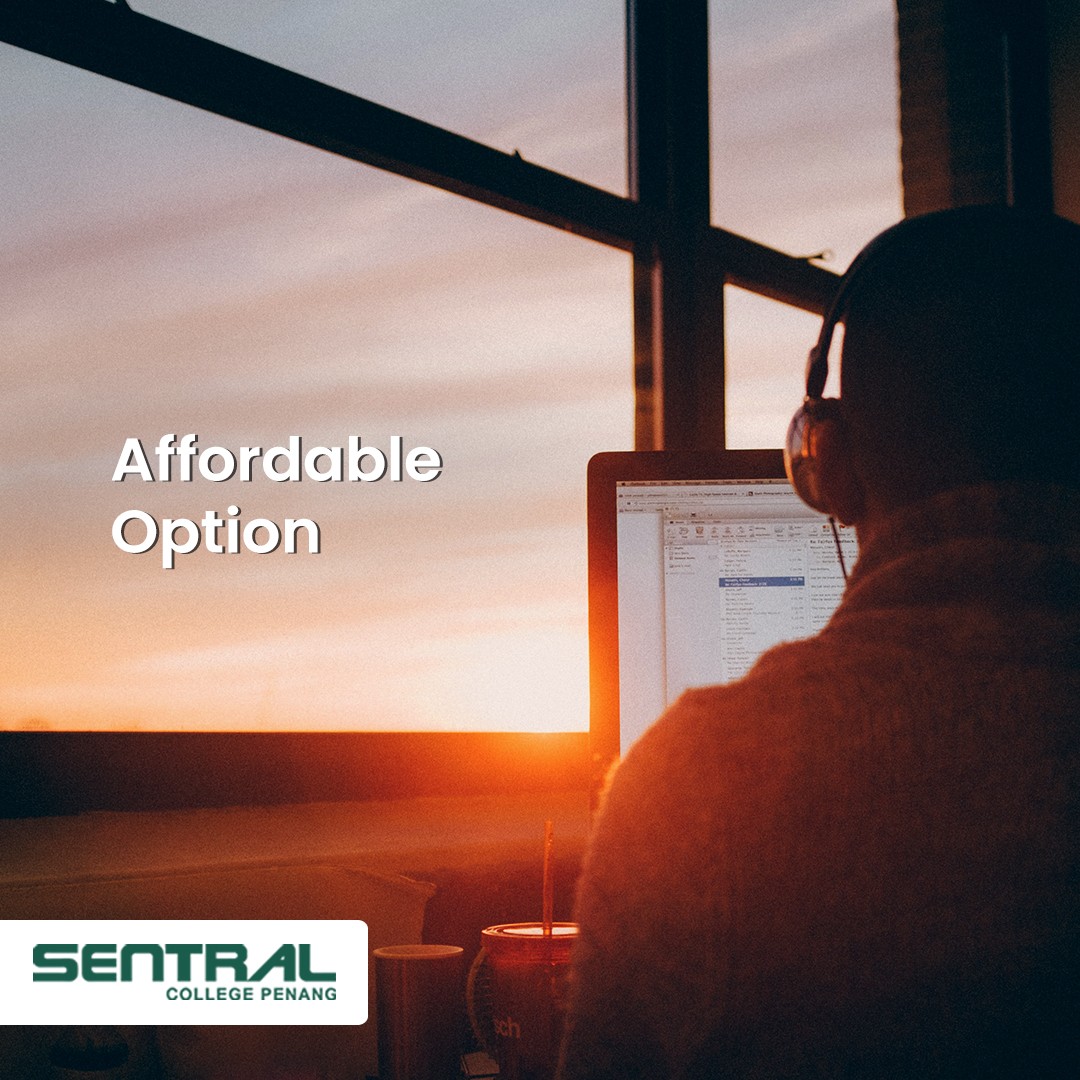 SENTRAL's Digital Business degree is one of the most affordable 3+0 UK degree options in Malaysia that gives students business and technological expertise.
With the rise of digital businesses like Netflix, Lazada and Grab, many companies are looking for employees who can understand both digital and business processes. 
This gives SENTRAL students a head start over traditional business students, since they are trained to solve business and technological problems through SENTRAL's Digital Business degree.
Their students will also learn additional skills, such as data and business analytics which are among the top 10 in-demand technical skills in 2020 according to LinkedIn.
SENTRAL's Location Helps Students Learn More Than Just Technical Skills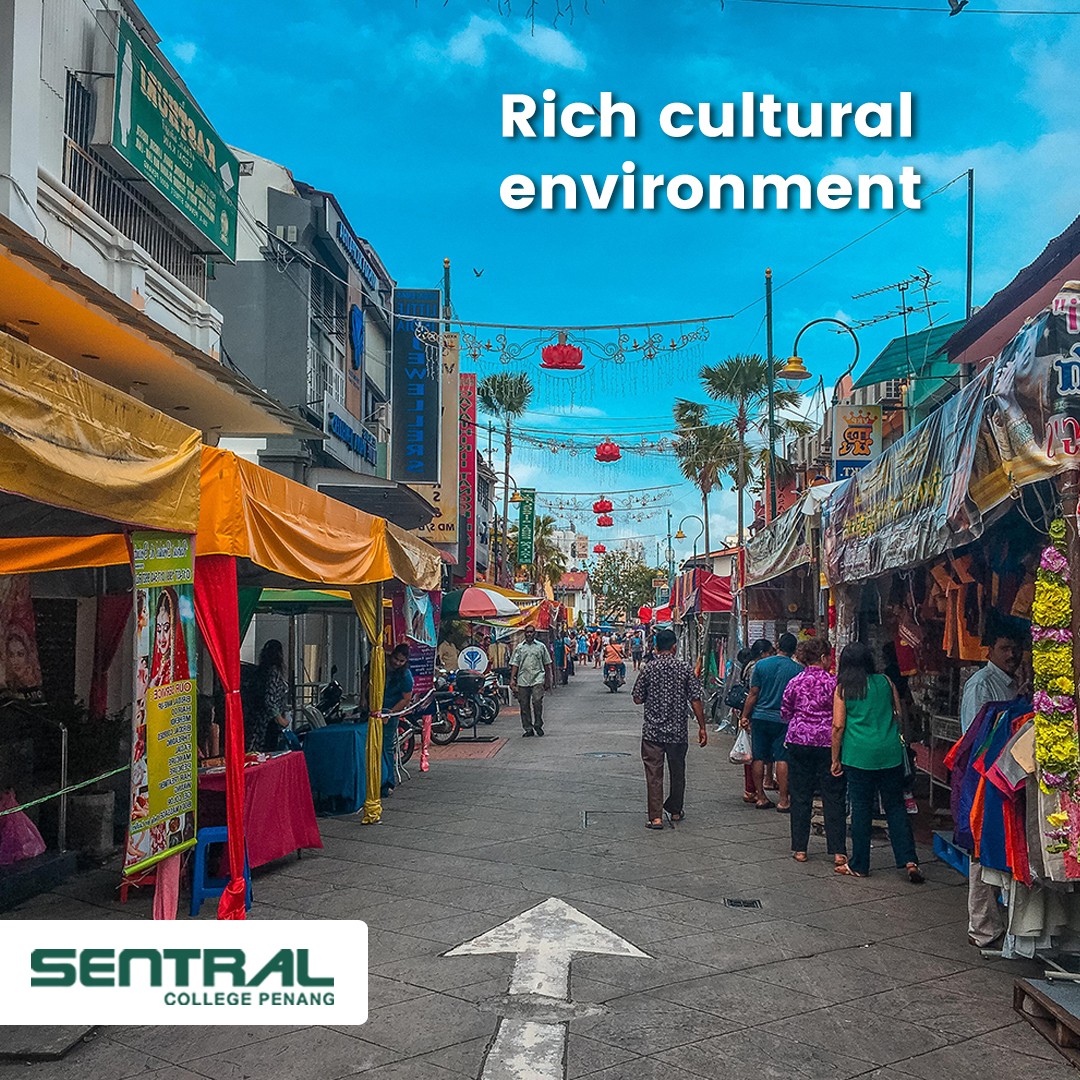 Immerse yourself in a rich architecture and cultural environment at SENTRAL which is part of a UNESCO World Heritage Site.
SENTRAL also helps students to develop themselves holistically by inspiring their creativity and training them to communicate well with others. 
Students from the computing and IT faculty often organise student activities such as hikes or collaborate with other facilities to manage charity events.
Students can also learn new ideas by exploring SENTRAL's surroundings. 
Georgetown's rich cultural environment is a great place for students to explore architecture, tourism, photography and art.  
Speak with our counsellors to find out more about SENTRAL courses and secure scholarships from SENTRAL College to save on your tuition fees.