It is estimated that 65% of children entering primary school today will have future careers that don't exist yet due to rapid advances in technology such as robotics, Internet-of-Things and artificial intelligence.
It is then even more crucial to have an education that can steer you towards the direction that you want.
The study of Digital Business combines both the knowledge and skills of using complex software tools and processing business information to come out with strategic business decisions.
Here are 4 things to watch out for when selecting a course in Business IT:
The Substance Lies in the Business Information Technology Syllabus
Not all courses are made the same! Do check out their modules and review it carefully. Do they offer relevant subjects?
SENTRAL College Penang partners with the University of Salford in the UK to offer a 3+0 degree in Business Information Technology. You may find the syllabus here.
For first-year students, some of the subjects they get to learn are the fundamentals of Computer and Information Systems, plus Accounting and Marketing modules.
You will also be required to take on one entrepreneurial project and two business IT projects in your second and third years. This directly enables you to practice what you have learned, particularly in modules such as Business Systems Modelling and Project Management.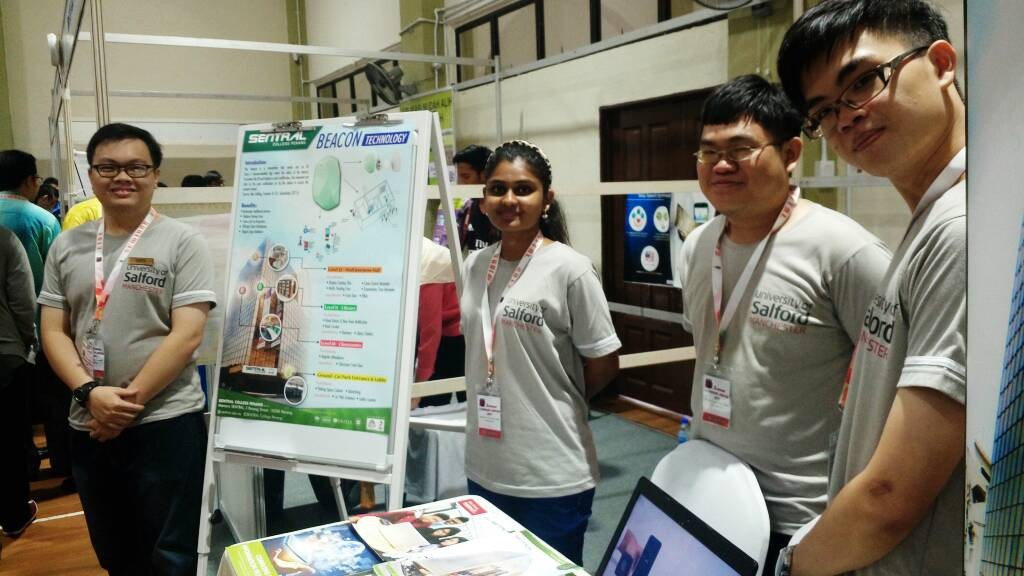 Students with their BEACON project at a seminar in 2017.
Practice Makes Perfect
All institutions offer practical training in one form or another.
At SENTRAL, practical training does not stop at internships and industrial visits.
Students participated in Seminar Digital Kerajaan back in 2017 by showcasing their project which revolves around the implementation of BEACON technology at SENTRAL.
The group drew praises for their idea and presentation.
In fact, they performed so well that Tech Dome Penang offered to pay a sizable sum to the students to commercialise it at Tech Dome Komtar.
The project is a testament to the strength of SENTRAL's role as a mentor and educator for these students.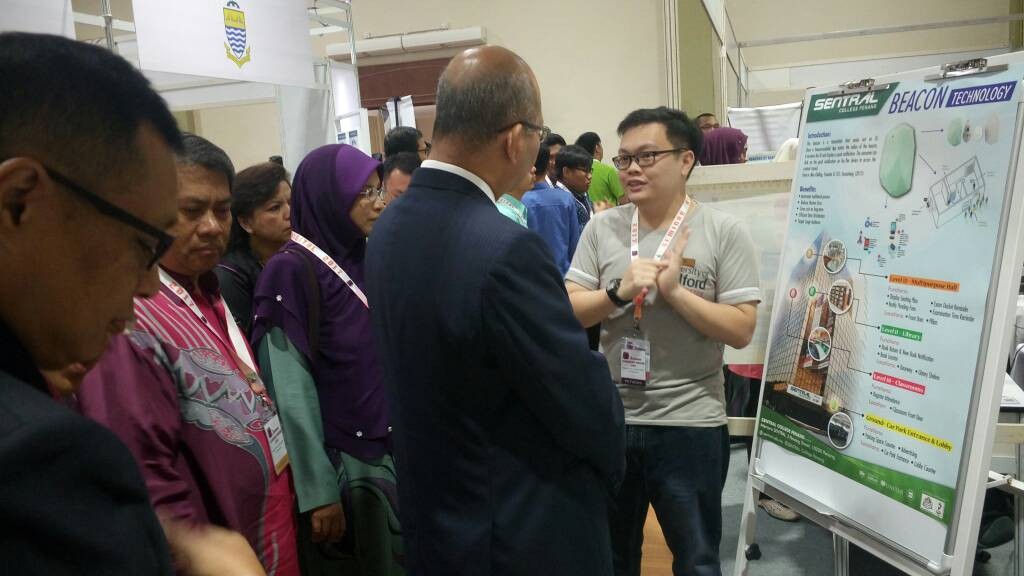 SENTRAL student presenting the BEACON project to the State Secretary YB Dato' Seri Farizan bin Darus.
It's Not All About the Tech
Are your classmates as enthusiastic about business IT as you?
Do they come up with interesting ideas on how to make an impact in society?
SENTRAL welcomes students who see problems as learning opportunities, constantly think outside the box and love a technical challenge.
The syllabus addresses the human element in business IT through People & Computing, and Intercultural Management, just to name a few.
This is to give students a better understanding of the technical and human side of technology.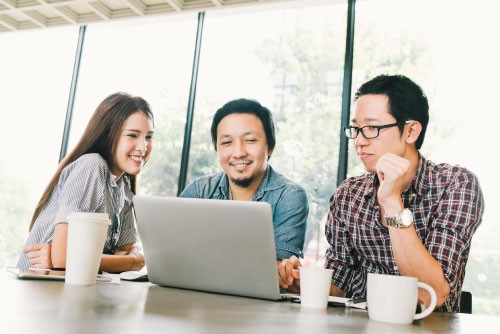 Step Up Your Game to Stand Out
Jobs that are hard to replace with technology are those that require the ability to translate complex information into precise business strategies.
In fact, the World Economic Forum estimates that graduates with business and IT knowledge will be 70% more employable.
This bodes well as 80% of SENTRAL's students are hired immediately after graduation.
Their familiarity with the industry's functions and requirements puts them ahead of the other graduates.
Currently, Big Data, business intelligence, and artificial intelligence are three new areas that are booming fast.
It is no coincidence that students of Degree in Business IT are exposed early to these three areas.
Aside from that, the Professional Development module offers students key skills such as presentation and communication, networking, and even interview techniques.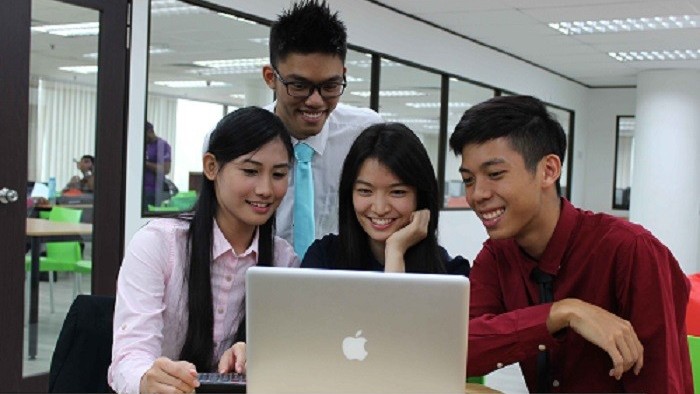 Part of the coursework includes small group assignments.
SENTRAL also offers scholarships for its students. To learn more, check out this article!