Higher education can be costly and choosing a university can be daunting. As exams end, many students and parents will be looking out for opportunities available in higher learning.
At Uni Enrol, we understand how confusing it can get for students and parents during this process. What's more, the plethora of information out there makes it more challenging to decide.
Scholar Search is our way of helping students like you by providing an unbiased review of the institutions and courses that interests you.
During Scholar Search, our counsellors will recommend relevant universities and courses for you. The list is carefully curated based on your preferences, interests, and academic results.
Here's what to expect at Scholar Search:
Experienced counsellors
Free consultation
Information on scholarships that you qualify
Exclusive offers and bursaries when you apply through Uni Enrol
To date, we have helped more than 2,500 students nationwide in their quest for higher education.
Register online for the Scholar Search nearest to you and come speak with our friendly counsellors! We will help you achieve your dream of higher education.
See below for the dates of Scholar Search: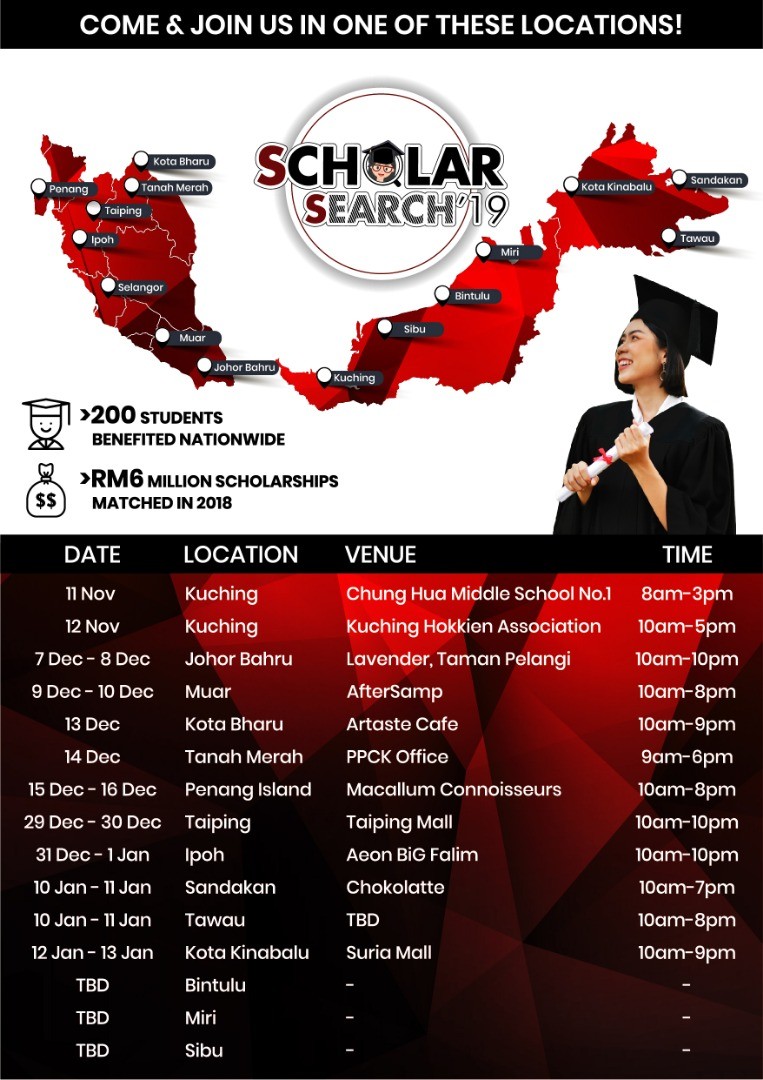 Do register online even if you can't visit any of the venues. We'll have our counsellors contact you and get you all the information you need.