SENTRAL College Penang is no stranger to the tourism scene in Penang.
In fact, it has been educating the tourism workforce and working closely with industry partners since 2002.
Below are 6 ways SENTRAL sets itself apart through its Diploma in Tourism Management course.
Sign up here to find out more about SENTRAL and how you can apply for scholarships and bursary to kick start your journey with SENTRAL.
They also offer scholarships to students with excellent results so come check it out in this article!
SENTRAL will throw in free accommodation for a year if you enrol through us, so ask us how before it runs out!
The Course Teaches You How to be an Entrepreneur in the Travel Industry
The field of tourism is reinventing itself as more travellers want personalised experiences.
More service providers are using online platforms such as Tripadvisor and YouTube and social media platforms such as Facebook and Instagram to build credibility with clients.  
Even if you don't want to start your own business, you can find careers in online companies such as Expedia, Tokopedia, Tripadvisor or work globally as well.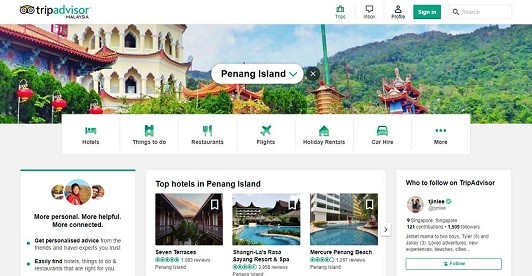 You will be taught the fundamentals of human resource, economics, accounting, law, and marketing so that you can have a holistic view on the operations of a company.
They also teach you the fundamentals of entrepreneurship so that you are equipped with the tools to succeed.
Want to start a new travel business?
The world is your playground!
Hands-On, Practical Experience
If you love to be active and in the middle of the action, then this course was made for you!  
The syllabus gives you every opportunity to go out there and put your skills to the test.
You will be encouraged to take part in events that relate to your future career.
For instance, the students took part in multiple state-sponsored and private events as volunteers and were given training to promote the George Town Heritage Celebrations 2018.
Students are required to complete an internship as part of their industrial training, and you'll get to do it at a tourist destination like Penang.
Partners such as Komtar Tours & Travel Sdn Bhd and Regional Travel & Tours Sdn Bhd are carefully selected to ensure that the student can acquire practical knowledge and understanding of the industry.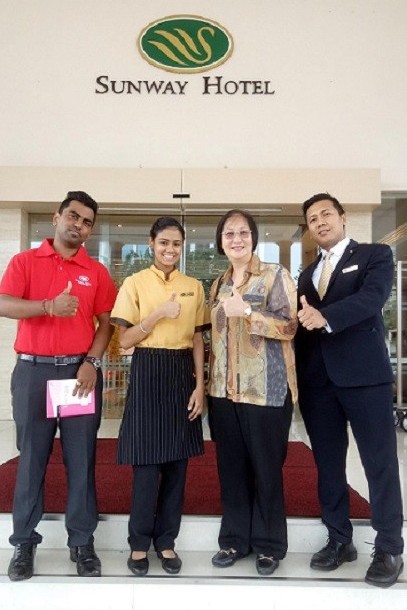 Students are required to complete their practical training at partner sites such as Sunway Hotel prior to graduation.
Field Trips to Simulate Overseas Tours for Your Future Clients
Aside from that, overseas field trips are also available for its Diploma students.
You'll have the opportunity to see from the perspective of a tour guide how are travellers guided in the real environment.
One of these trips include a visit to Ho Chi Minh, Vietnam.
The purpose of the trip was for the students to understand the role heritage and culture play in the tourism industry.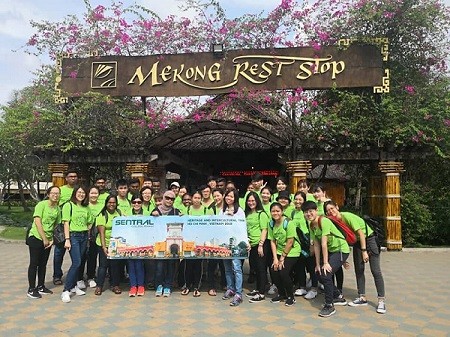 They visited sites with strong culture and heritage links and learned how these places were preserved and utilised as a tourist destination.
Committed and Experienced Faculty
The School of Tourism's lecturers are experts in their chosen field.
Every lecturer is committed to sharing their knowledge with students.
You will find lecturers taking the extra step so that students can correctly apply what they have learned in class and go so far as to answer questions at all hours of the day.
As advocates of lifelong learning, the faculty regularly engage the industry to update their knowledge of the tourism industry to ensure the syllabus is always relevant.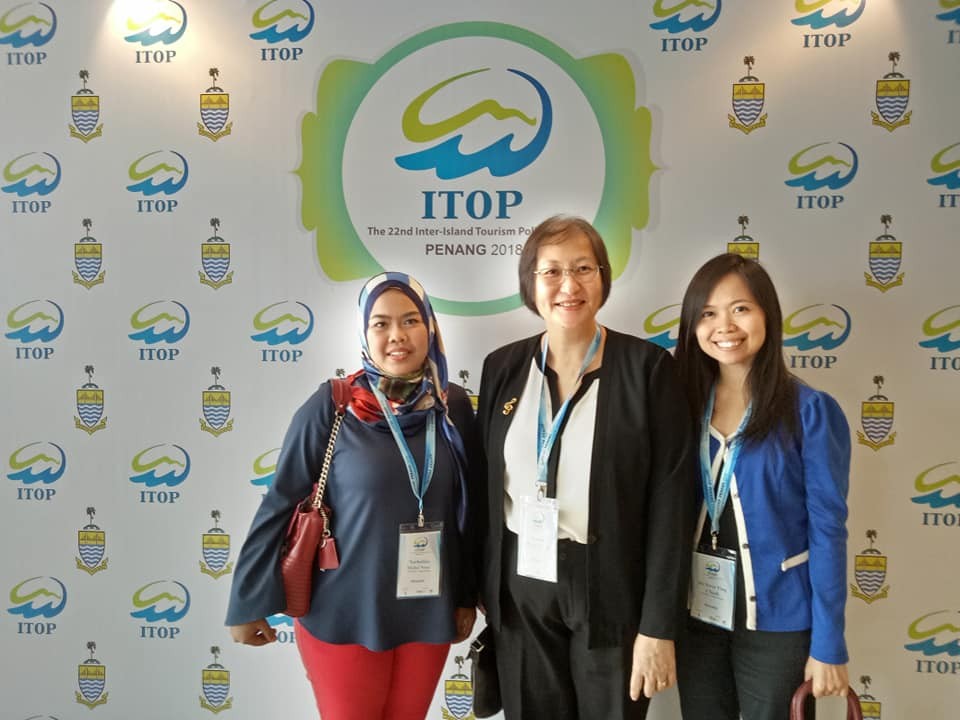 Lecturers attended the 22nd Inter-Island Tourism Policy Forum Penang to mingle with experts in the industry and fellow academicians.
Critical Soft Skills That Students Pick Up During Tourism Studies
Included in the syllabus are a series of modules designed to build a student's soft skills.
Whether it's public speaking or management, students have ample opportunities to hone their skills in group assignments and projects.
One such opportunity presented itself when 19 students from the Diploma in Tourism Management course planned and organised an event, Tour de World, as part of the Event Management module.
The students secured sponsorships from local businesses and were able to attract many participants for this treasure hunt-styled race.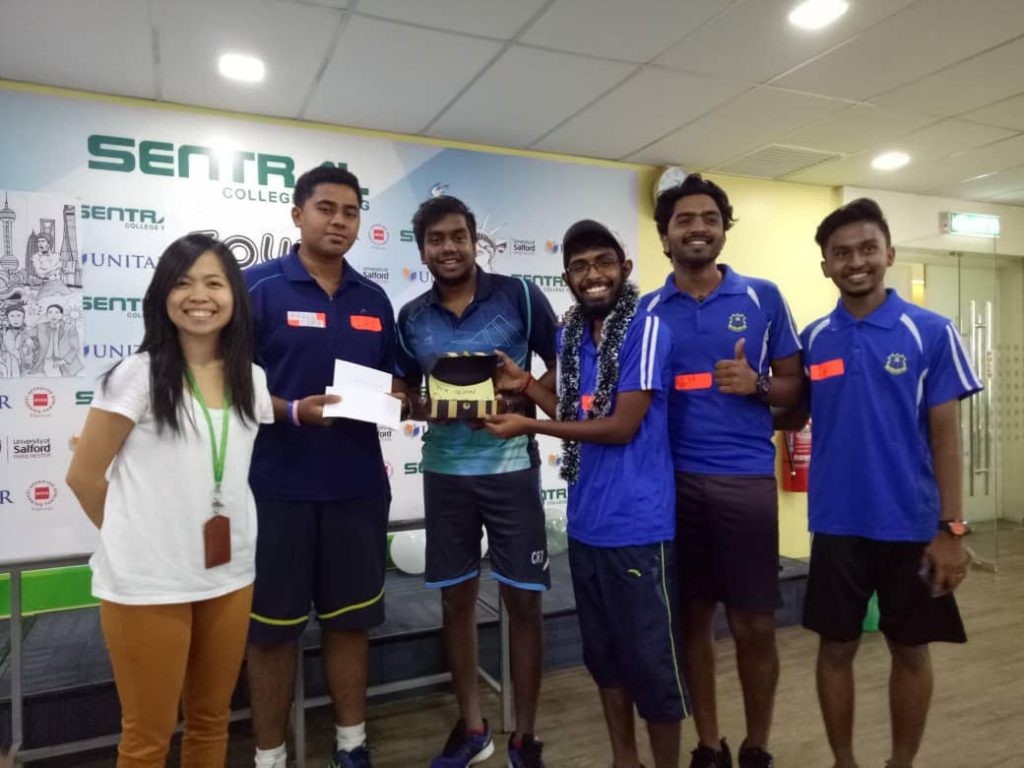 The winners of the Tour De World race organised by Diploma in Tourism Management students.
Partnership with Industry Experts to Give You the Best
The School of Tourism has a close working partnership with Penang's tourism industry, including the Ministry of Tourism, Arts & Culture, the Penang State Government, and even the George Town World Heritage Incorporated.
It works with industry experts to review its syllabus and the modules within it.
In addition to that, they regularly engage the experts and encourage the transfer of knowledge.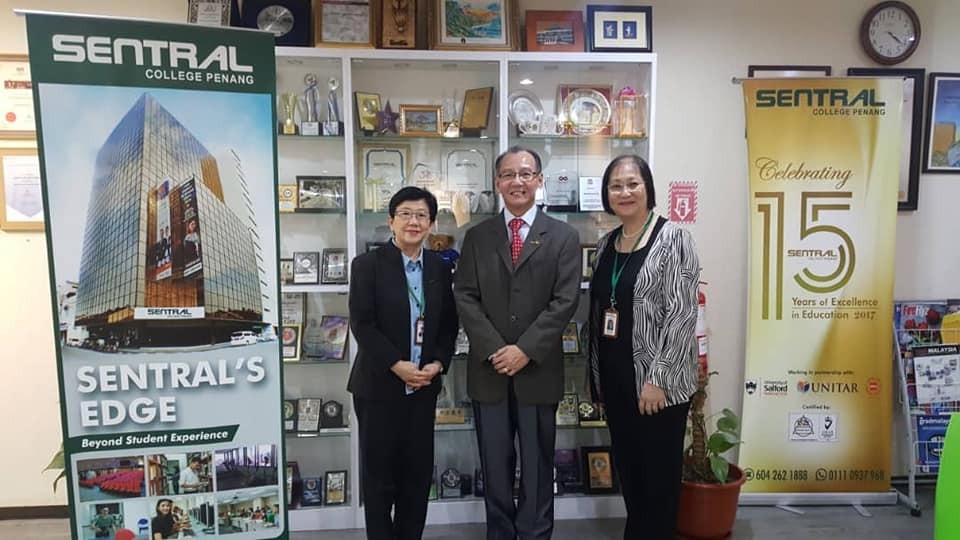 Industry expert advisor John Chan with SENTRAL's founder Dr Chiang Geok Lian and head of School of Tourism and Hospitality Joanna Phang after he gave a talk to SENTRAL's tourism students on facing challenges in the tourism industry.
Want to get started but worried about finances?
SENTRAL College has one of the most affordable Diploma in Tourism Management course compared with larger institutions in Malaysia.
There are attractive offers and scholarships to claim as well.
What's more, SENTRAL will provide you with a year's free accommodation when you enrol through us!