The world of communication is fast paced and exciting.
From cat videos to viral stories, new trends emerge almost daily on different platforms.
So what does it take to ensure your message stands out? 
In communication, it's mastering the subtle art of persuasion through the right words, imagery and moment.
Taylor's School of Media and Communication trains creative and proactive graduates who can take charge and craft their unique voice.
With more than 800 registered Mass Communication students, let's find out how the School became the most sought after in the industry.
What is Uni Enrol?
Uni Enrol is an online platform that matches you with courses, scholarships and bursaries. Drop us a message and let us guide you to the best deal for your education.
Mass Communication Curriculum Key in on Meeting Industrial Needs
Within the massive communications industry, there are many exciting paths a student can partake in.
At Taylor's, the curriculum is curated by a panel of experts to ensure it meets the industry's demands.
Mass Communication students can specialise in broadcasting, advertising, public relations, journalism, event management and marketing.
Modules such as financing, management, artwork and advertising direction, packaging are included.
This ensures students understand the basics of communications management and entrepreneurship.
The School constantly adds digital components into the syllabus to suit the changing trends of the industry. 
They also include digital marketing, social media management, digital media production and online journalism.
Students are evaluated based on 40% theory and 60% practicum.
Grading focuses on critical thinking in applied assessments and projects, either with the industry or case studies.
Did You Know?
The School collaborates with the Faculty of Arts, Creative Industries and Education at University of West of England to offer a dual award degree. Come find out how you can save on your degree when you apply through us!
Provide Opportunities to Work and Network With Clients
Throughout their journey with Taylor's, students will work closely with real clients.
Successful bids have been awarded by multinational and government-linked companies such as IOI Group and Prasarana.
One recent project saw Taylor's collaborate with the Ministry of Health.
The School was tasked with educating ministry representatives on the management and strategies of social media.
Students also get to mingle with industry experts from Astro, Thomson Reuters, Media Prima and more through events, talks and Taylor's various partnerships.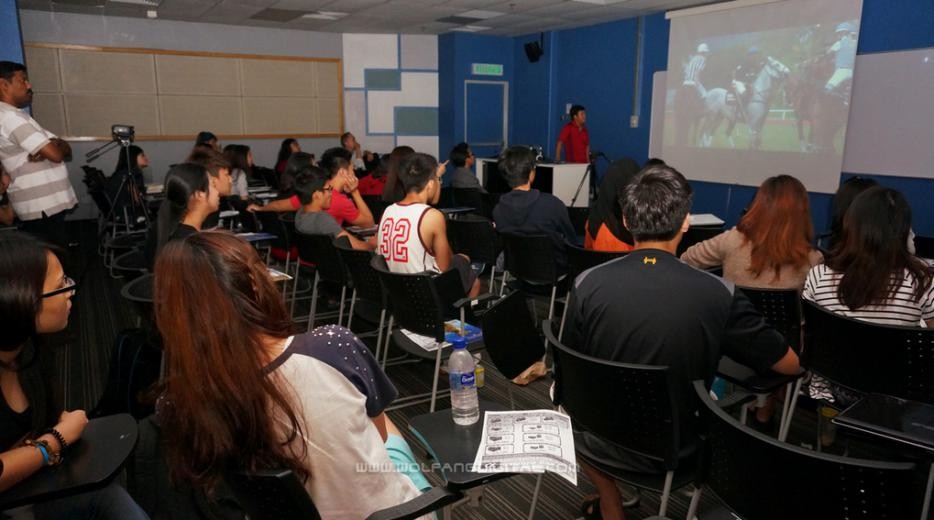 Industrial visit from Wolfgang Digital.
The School itself collaborates with the industry to provide job placement opportunities for its students.
Depending on each specialisation, Mass Communication students will be able to work with companies such as Leo Burnett Malaysia, News Straits Times, Genting Berhad, and GroupM.
Industrial Standard Facilities to Support Students' Projects
Taylor's School of Media and Communication offers industrial standard equipment to support students in their productions.
The school provides various studios for audio recordings, TV broadcasting and editing.
The School also created one of a kind Adventure Arena and proPassion Consultation Suite.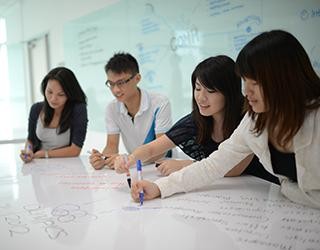 The Adventure Arena is a dedicated workspace designed with special wall and table surfaces for students to pen down ideas.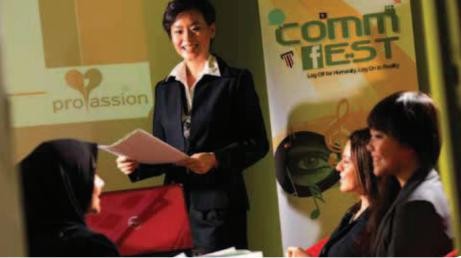 Meanwhile, the proPassion Consultaton Suite is designed for Mass Communication students to experience the challenges of a Public Relations consultancy. 
It is run by final-year degree students and its clients are both local and international.
Active Participation in Competitions at Various Levels
Students are encouraged to take part in industry organised competitions to be exposed to industry level feedback and expectations to familiarise with actual industry standards. 
Here are a few highlights:
KHINDVideo Contest
Students targeted the youth market through KHIND's "Delivering Happiness" competition in 2016. They bagged the Grand and 3rd Prizes.
EcoWorld Recruitment Video Competition
In 2015, the degree students were crowned Champion in EcoWorld's Create Tomorrow and Beyond recruitment video competition.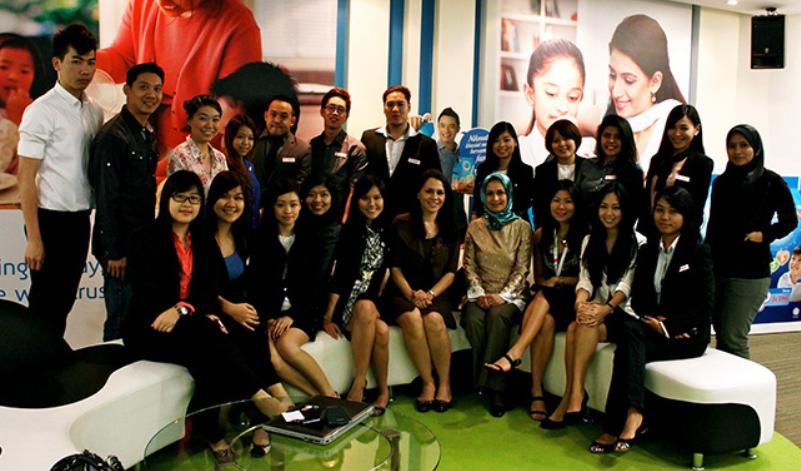 EcoWorld Recruitment Video Competition
Shell FuelSave Competition
A team of degree students were 1st Runner Up in Shell's 2014 FuelSave College Competition through a social media campaign to promote fuel efficiency and safe driving.
International Recognition in Research and Industry Expertise
The South East Asian Research Centre for Communications and Humanities (SEARCH) is a research initiative by Taylor's.
With a dedicated team, the SEARCH initiative targets development and research on advertising, broadcasting, cultural communications, journalism, new media and more.
The initiative is open for lecturers and Masters students to contribute research knowledge.
It has been recognised in the international SCOPUS index, the world's largest abstract and citation database of peer-reviewed literature.
Let Us Help You!
Uni Enrol is also offering a RM500 bursary when you apply through us. We'll top up an extra RM200 when you refer a friend to apply together.
Come speak with our counsellors and we'll help match you to these scholarships and bursary to save on your higher studies!