The American Degree Transfer Programme (ADP) is a pre-university programme that prepares students for further their studies in the United States.
The Taylor's ADP has successfully placed 87% students in the top 200 universities in the United States.  
Their successful placement is backed by an experienced teaching faculty and extensive student support system which allows them to consistently place a high number of students in top ranking US universities.
These universities include University of Michigan, New York University and Stanford University.
Here are 4 ways Taylor's prepare its students for university education in the United States.  
What is Uni Enrol?
Uni Enrol matches you with courses, scholarships and bursaries through our online platform. Send us your results to find out how to save on your higher education.
ADP Faculty Staff Use 20 Years Of Experience To Boost Learning
The ADP has a committed faculty staff with 20 years of experience teaching ADP.  
They are well versed in teaching methods that encourage interactivity and critical thinking in class so that students actively learn, discuss and excel in their chosen subject.
The staff are also constantly improving their knowledge on their subject matter, since all its staff members are active researchers with 50% of them being PhD holders.  
With their experience in conducting research they are able to coach students in research and critical thinking skills in class.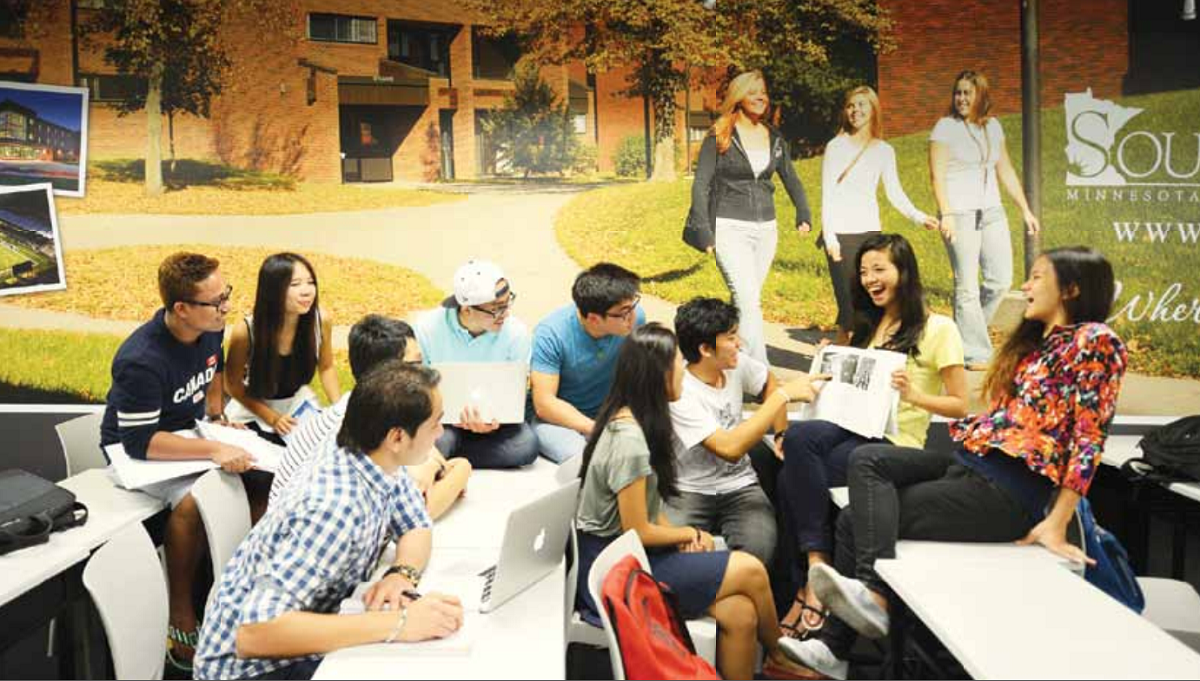 Students engaged in a classroom discussion.
System Guides Students Throughout Transfer Process and Living Abroad  
ADP students have access to a support system that guides them through selecting a suitable university for transfer, all the way to living in the United States for the first time.
The ADP University Placement Center helps students understand and process all the application and reference materials needed for their transfer.
They also conduct briefing sessions for students to find a university that will suit them in terms of tuition fees, campus culture and location.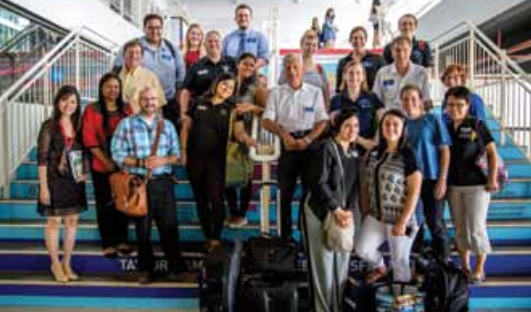 The ADP University Placement staff members
ADP alumni and student ambassadors also are involved in helping students adjust to life abroad.
This includes educating students on important skills such as choosing winter clothing and learning the public transport system at their living location.  
Students can also connect with the alumni or ambassadors to have someone pick them up from the airport or recommend the best Malaysian food in town.  
Send us your results and compare available scholarships on our platform to find the lowest cost for your ADP course.
Here are some of the available scholarships:
Opportunities for Students To Develop Communication, Leadership and Management Skills
Taylor's actively presents students opportunities to advance their communication, teamwork and event management skills to develop them into leaders.
For example, ADP student Tee Le Peng took first place at the Harvard Project for Asian and International Relations 2017.
Tee led his team and presented a proposal on increasing female participation rates in Math, Science, Engineering and Technology industries in Australia before a panel of judges.
Public speaking skills learnt from the Taylor's ADP was one of the reasons his team's 15-minute pitch won the judges over.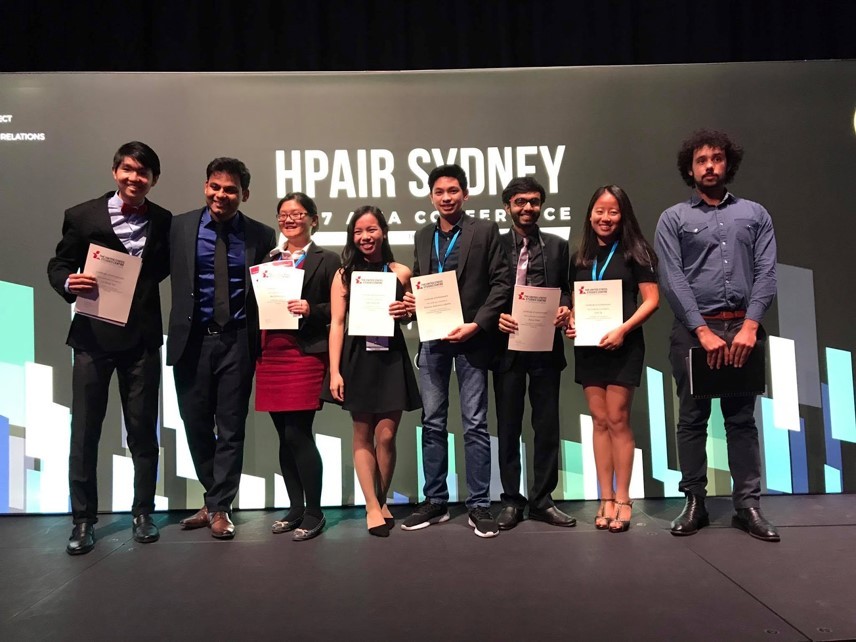 Tee and his team at the Harvard Project for Asian and International Relations 2017.
Taylor's ADP also supported the ADP Econo-Mania Club, a club dedicated to making campus life more enjoyable through learning economics and event planning.
When the Econo-Mania committee launch an intervarsity stock exchange challenge, Taylor's ADP aided its students' efforts throughout the event's production.
The event was so successful that Ai FM invited its committee members to share their experiences of being 学霸 "Xue Ba" (outstanding students in both academic and extracurricular) and how they organised the challenge.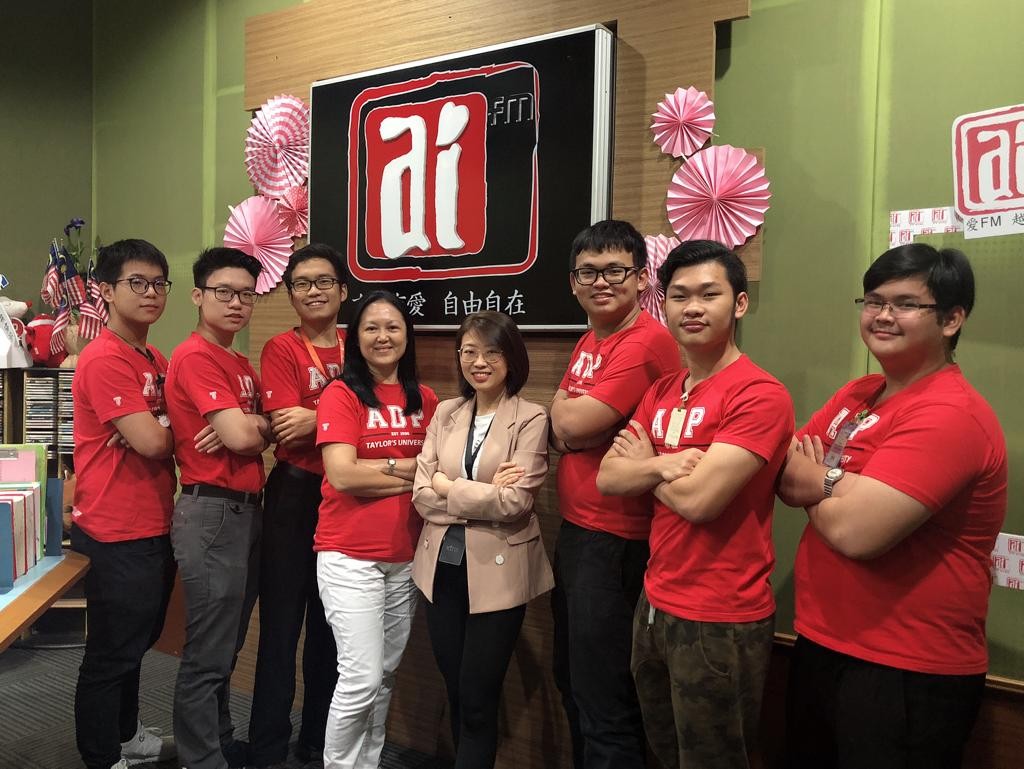 Econo-Mania committee members in the Ai FM radio station.
Award-Winning Career Services Team Helps Students Find Their Passion
ADP students have access to an award-winning career service team that helps students plan for a degree by taking them through an organised self discovery process.
Students are guided by counsellors to systematically find their passion in life, by reviewing their interests, personal ability, values and preferred rewards to narrow down potential degrees that they're interested in.
This allows ADP students to capitalise on their strengths and personal values, which increases their chances of excelling in their chosen degree because they are motivated.