The Taylor's Business School (TBS) has an outstanding reputation for producing students with good aptitude.
Here are 5 things TBS does to provide students a holistic education.
It Starts with the Right Philosophy
The evolution of TBS was instrumental in shaping the curriculum and learning journey for students at TBS today. Taylors' and TBS' philosophy is to guide its graduates towards a PURPOSEFUL LIFE.
TBS infuses modules and programmes into its curriculum not only to enable students to apply their learnings in their careers but to create positive impact to the community and society.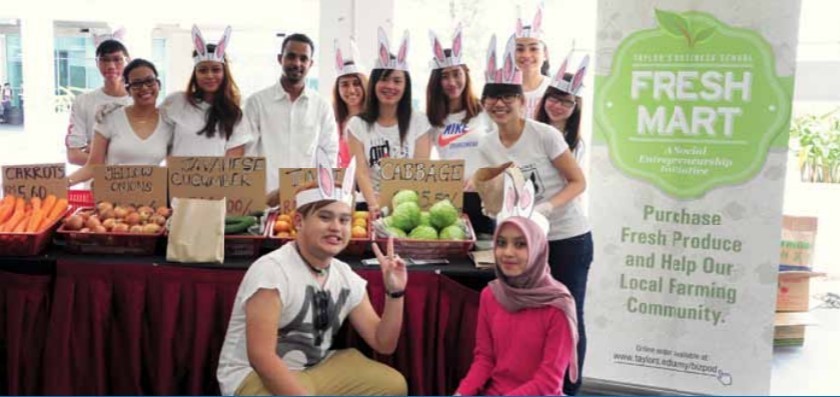 TBS business project selling fresh produce from local farmers.
It is critical that students realise much of today's employment happen not because of high academic results but high aptitude, resourcefulness and leadership skills.
Practical Assessment Built Into the Curriculum
TBS' Business degree has specialisations such as banking, economics, entrepreneurship, finance, management, international business and marketing.
Assessments are typically 60% assessment and 40% exams. Professional Accredited papers such as Accounting on the other hand is 30% assessment and 70% exams.
Almost all subjects will test your skills through:
Students have to present their assignments findings in lecture hall or classroom settings.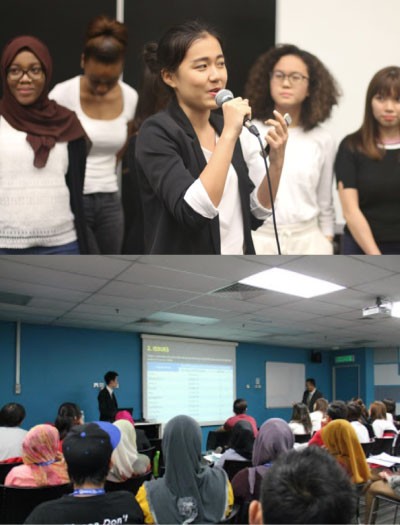 Students of TBS giving presentations.
INDIVIDUALS AND GROUP COURSE ASSIGNMENTS

Academic Project – individual work in the form of theoretical research assessed by academic supervisors.
Entrepreneur Accelerator Project (EAP) – group work whereby students form a business idea, apply the idea in market testing and go through an industry pitch.
Business in Context – group work whereby students identify and analyse a business case related to local context and compare it with a similar case in international context.

PROJECTS ASSESSED BY TBS' INDUSTRY PARTNERS

Every year, students are given real industry projects and assessed by TBS' industry partners.
Business proposals for Shiseido's new mascara launch. More than 100 submissions from student teams (Marketing specialisation).
Real project to support small community businesses in partnership with AKPK (Agency Kaunselling dan Pengurusan Kredit) and to teach them about money management.
AKPK is among the many industry partners that work closely with TBS.
These practical assessments assigned on a regular basis allows students to
Understand the standards required by industries.
Be more wired to solve real problems for corporate clients or consumers.
Encourage development of critical skills such as teamwork, research, project management, execution and leadership.
Taylor's Invest in Programmes that Support Student Growth
In line with Taylor's philosophy of a holistic education, the institution continues to invest heavily in various supporting programmes and services for students.
There are many programmes organised both by students and the university that students should take advantage of to enhance their growth as a person.
CLUBS & SOCIETIES

– There are close to 50 types of clubs and societies for students to be in touch with different student communities.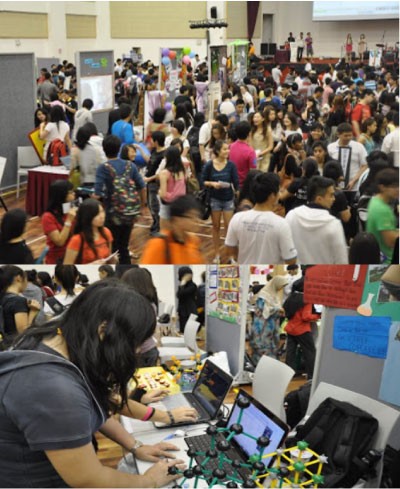 Clubs & societies day at Taylor's University
COMPETITIONS

– External and university organised competitions are trickled down by each Schools to students. Lecturers provide guidance to students who participate in these competitions.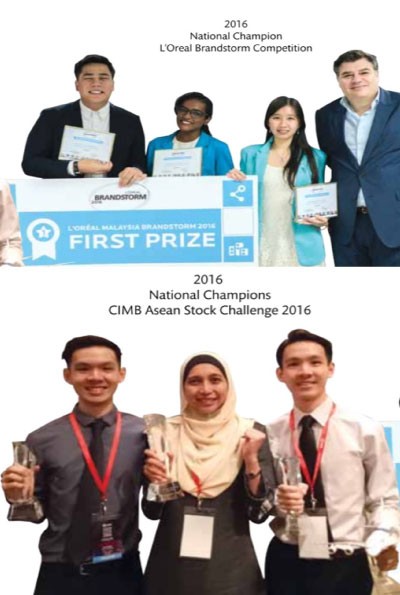 Past winners of CIMB Stock Exchange Challenge, HSBC Business Champion and LÓreal Brandstorm National Champion
AWARD WINNING CAREER SERVICES

– Taylor's Career Services team works very closely with various industries to help students secure internship and employment towards their dream career.

THESETUP STARTUP INCUBATION

– Taylor's supports entrepreneurship through initiatives that helps students launch businesses while in university with the guidance from Entrepreneurs' Organisation (EO).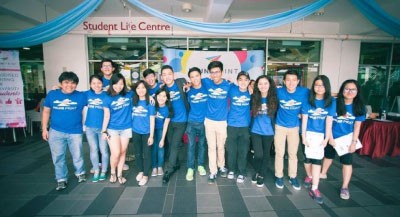 Fruni Print is a printing cum advertising business launched by Taylor's students which received grant funding from Cradle Fund.
FACILITIES –

No expense is spared on the facilities such as library space, computer labs, Bloomberg terminals, Re-Wind and X-Space classrooms and much more which directly contribute to students' learning experience.

SHINE PROGRAMME

– Under this programme, students are given a structured roadmap to understand the essential strengths required to do well in life and career.
Taylor's New Flexible Curriculum Framework
Taylor's introduction of its Taylor's Curriculum Framework (TCF) in 2018 marks the opportunity for students to mix and match their degree to provide an enhanced learning journey.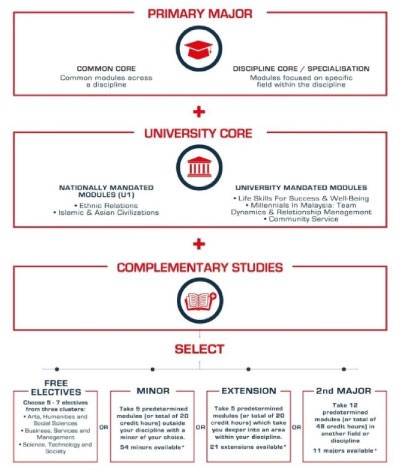 For example, students can take a core major in marketing and take a minimum of ANY five related electives to qualify for a minor such as culinary arts.
Though this concept is practiced in other countries such as Australia or the United States but the flexibility of subjects that can be chosen is still closely tied to the core major.
Whereas under TCF, students are given the freedom to choose ANY subjects/ discipline that they want explore and develop a passion for while still their first option as a core major.
Taylor's highly-qualified academics and counsellors help students form their curated degree ensuring that the necessary credit hours and requirements are met.
Click here to apply for Taylor's Business courses and make sure you take advantage of all their scholarships available for 2019! 
Foundation up to RM15,000 or 100% waiver 
Diploma up to RM7,000 off
Degree up to RM15,000 per year waiver
and FULL Scholarships based on merit, sports, talent and community
Scholarships are limited so let us help you secure it! Connect with us now!