The pressures and complexities of the law profession might not be for everyone, but it is a noble and rewarding journey nonetheless.
At Taylor's Law School (TLS), a high-quality education is heavily emphasised.
To preserve the quality of graduates, each intake only accepts 70 students.
In this article, we look into how the TLS became a leading university in producing law graduates with outstanding professional skills and high ethical value.
What is Uni Enrol?
Uni Enrol matches you with courses, scholarships and bursaries through our online platform. Check out the courses and scholarships you are eligible for here.
It is Recognised by the Malaysian Legal Profession Qualifying Board
The three-year Bachelor of Laws programme at Taylor's is recognised by the Malaysian Legal Profession Qualifying Board.
After graduation, students will be able to apply for the Certificate of Legal Practice (CLP) Examinations.
Once they are successful, they will then be able to apply for chambering prior to being called to the Malaysian Bar as an Advocate and Solicitor in Malaysia.
Curriculum Equips Students with Industry-Relevant Skills and Knowledge
In the law profession, everyone is taught to read and interpret the law but a lawyer's true mettle is in the ability to present strong and succinct arguments.  
In TLS, a three-fold approach is integrated into the curriculum.
First, TLS introduced the Legal Skills and Methods module to train students' essential skills on research, writing legal letters, contracts and more.  
Second, the school removed study notes in class.
It was a drastic move to encourage students to always be prepared and to discourage over-reliance on notes and others.
Students are assessed based on their level of preparedness and ability to articulate their thoughts.
Attention is given to a student's improvisation, swift decision-making and negotiation skills.
Thirdly, students are encouraged to explore different fields within the profession to uncover their interests.
To help them, TLS conduct sessions with various institutions and exchange visits.
From these activities, its students may learn how to run a law firm effectively, entrepreneurial studies and engage in knowledge exchanges with academicians.
Real-World Experience Through Close Collaboration with the Industry
TLS works closely with partners to ensure the students are able to meet industry's demands.
Several workshops are conducted with the bar council's Young Lawyers Association to hone the student's negotiation and professional communication skills.
The school also encourages students to initiate collaborations with NGOs and other partners to plan events that prepare them for the industry.
A few successful examples are:
Street Law, an off shoot of Legal Aid that reaches out to communities that may require an understanding of the law i.e. Orang Asli.
Dialogue sessions with noted personalities in the profession.
MITAA dinner, where students dine and speak with esteemed judges and lawyers.
Idola Demokrasi,a workshop on how to approach clients in relation to their constitutional rights and how best to represent them.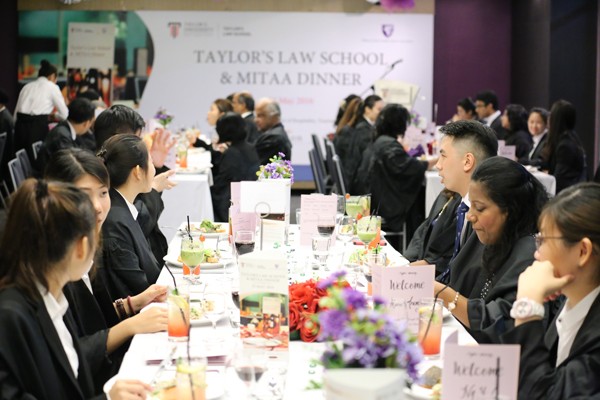 Dual-Jurisdiction Programme to Prepare Students for Law Career
The school also places emphasis on the international perspective of law to develop a globalised mindset in students.
Taylor's students will learn both the Malaysian law and also the law of England and Wales.
It is the only institution in Malaysia that does so.
Aside from meeting national and international standards, students also can take the exclusive UK bar exam.
Did You Know?
Taylor's Law School offers its students the option to transfer to the UK to complete their studies. Find out from our counsellors which universities you can transfer to!
Contribute to Research and Development of Law 
TLS strives to provide a strong foundation of legal knowledge and skills among its graduates.
In addition to the curriculum and activities, students also get to learn from the Centre for Research in Law and Development in Asia.
It is an avenue for Taylor's law lecturers to address contemporary legal issues in the Asian context, and a peer-reviewed journal is published every year.
A student edition was also launched in 2018 for them to review a legal issue of their choice.  
Alumni Who Excel In and Out of Classroom
TLS has managed to achieve its goal through its students' success.
Recently, five Taylor's students were awarded first-class honours at University of Leeds!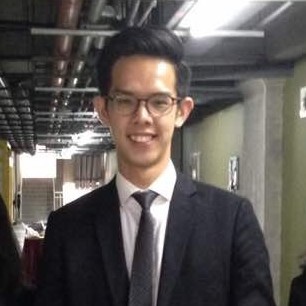 Among Taylor's successful alumni is Nicholas Lai (pictured, who currently serves as Senior Associate of Skrine, one of the biggest law firms in Malaysia.
He handles civil/commercial litigation with a niche in World Trade Organisation (WTO) related trade cases.
Want to know more about law at Taylor's? Come talk to our counsellors! You will also receive a RM300 bursary when you sign up through Uni Enrol.