Table of Contents
UOW Malaysia KDU Penang is the only established 6-Star MyQuest Ranking institution that offers Interior Architecture and Interior Design in Penang with affordable fees and a line of successful graduates.
We visited their School of Built Environment & Interior Design to understand more about the value of their courses and how it is designed to help students prepare for the industry.
Here are 7 things you may not know about UOW Malaysia KDU Penang's Interior Architecture & Interior Design courses.
UOW Malaysia's Interior Architecture and Interior Design Must-Knows:
1. That they offer these courses!
Indeed they do offer these courses! The School offers Diploma in Interior Design and Degree in Interior Architecture courses that combine a lot of practical assessments with industry insights.
Understandably there are many students from Penang or nearby states who are aspiring to fuse their love for architecture and design into one complete bundle. So this is definitely one option that fits the bill.
2. You will get your hands dirty… a LOT
The assessment structure of the courses range from 50/50 for coursework and exams to 100% coursework assessment for certain subjects.

Various classrooms with workstations and design materials available
Therefore, you will be involved in many hands-on work from research, design, technical drafting and group projects which you will also have to present to your peers and lecturers.
Besides design, the syallabus also emphasizes on project management and feasible project costing through the understanding of efficient design processes, green-building materials and the application of high-tech digital software.
3. You Get Opportunities to Showcase Your Work
At the end of your course, your work will be showcased in exhibitions at public places such as malls.

Exhibition by UOW Malaysia KDU Penang design students at 1st Avenue Mall Penang
This is a good avenue for students to interact with the public and receive feedback from the market and meet potential clients.
4. You are Guided by Industry Veterans
The School not only maintains relevance of its curriculum through an industry advisory panel but actively invites industry practitioners and veterans from design and architecture firms to lecture and take part in the assessments.
Every semester, students are able to attend workshops taught by these practitioners.
The workshops comprise of talks about changing trends and innovative technical practices and methodologies students need to be aware of.

Workshop by FIABCI Malaysia on Interior Design
Final projects are also assessed and marked by these industry representatives. They co-supervise students' projects and come in to provide feedback from time to time during a given project period.
Through this process students will be more attuned to the standards expected from the industry.
5. You Will Learn to be Entrepreneurial
There are many talented designers but talent does not equate success.
To be able to create interest in one's work, the ability to promote yourself and convince others as well as understanding how to package and market your work is critical.

Design showcase at 1st Avenue Mall (2018) by students of interior design themes for cafes and hotels and even a mock app design for bus ride booking
The School emphasizes an entrepreneurial mindset to seek out design solutions that addresses the problems of their clients in a practical and economical manner.
6. You Get to Serve Actual Clients
Students get the opportunity to take on projects from actual clients.
One of these projects involved a property development project by Paramount Group where students were tasked to submit their designs and were paid for the work.
This may not be frequently available but the School is working to build relationships with more partners to extend these opportunities on a regular basis.
7. You Will Gain Overseas Study Exposure
Expanding one's horizon and creativity is an essential component to a designer's potential.
Rather than learn things only through textbooks and the Internet, all students are required to travel abroad for field trips to learn about historical, artistic and technical contexts of iconic buildings and monuments. These trips are covered in the course fees.
Diploma students are given the opportunity to participate in a three days and four nights trip to selected Southeast Asia countries. These trips are by partner universities or local design firms.

Students visit iconic landmarks in their visits. Above are the City Hall and heritage streets of Singapore.
Some of the countries visited include Singapore, Vietnam, and Indonesia.
Students are given assignments called reflective journals to pen their thoughts about the buildings and architecture they visit.

RMIT University in Melbourne and KDU Penang's Interior Architecture students
Degree students on the other hand get to opt for the Mobility Programme in partnership with RMIT University where UOW Malaysia KDU Penang students will work with RMIT students on urban design project for two weeks in Australia.
There they not only expose themselves to external team work but cultural exchanges.
BONUS – Successful Alumni
The School has produced many entrepreneurial alumni.
A few who graduated in 2013 went on to form Vault Design Lab, which has become a well-established interior design firm in Penang with many projects in commercial, residential and office spaces. Read their story here!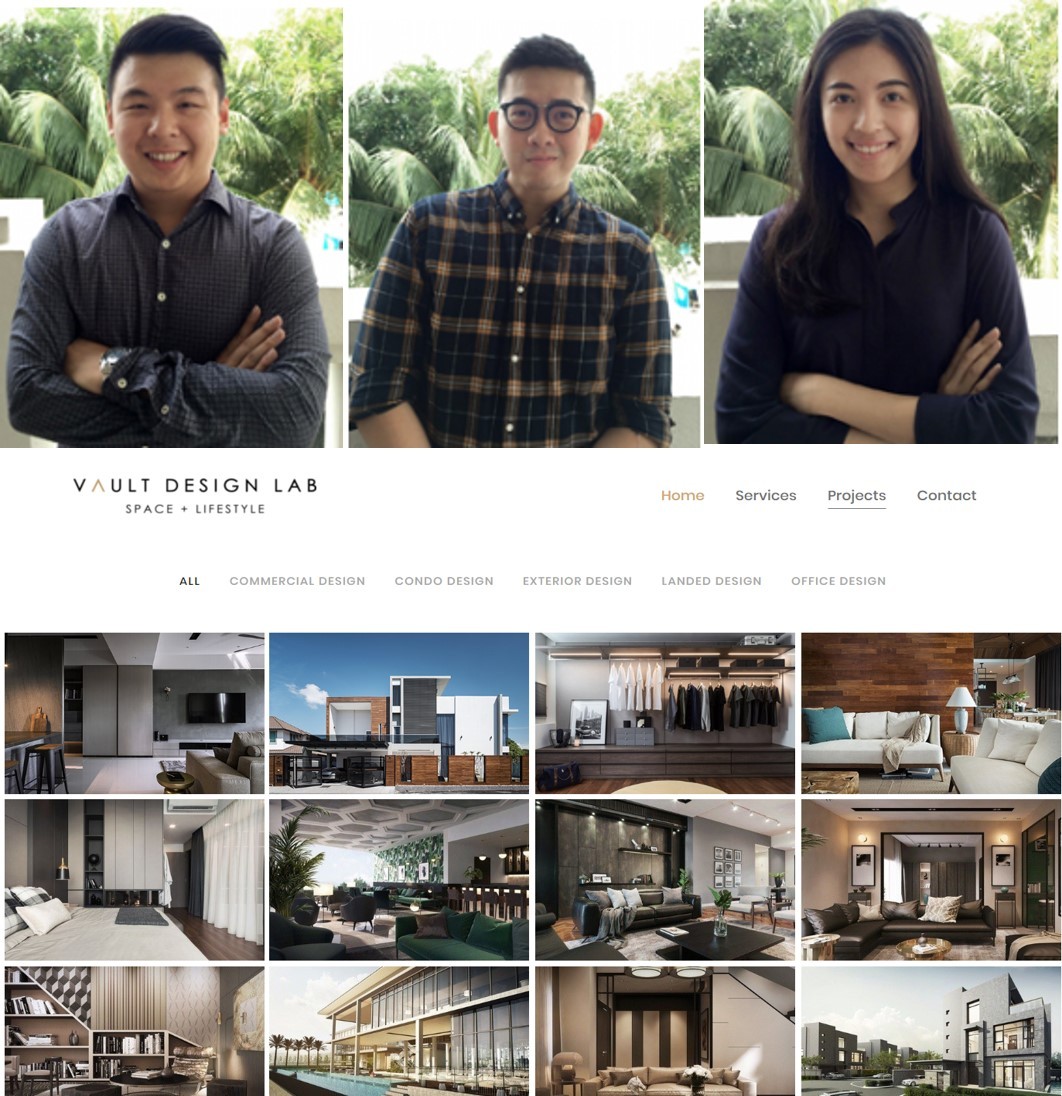 The institution's Interior Architecture graduates have also went on to work for various established architectural firms in Malaysia.
UOW Malaysia KDU Penang's Courses
Click here to apply to their courses, and make sure you take advantage of all their scholarships available for 2019!
A-Level up to 100% tuition fee waiver
Foundation & Diploma – RM1,000 – RM5,000 in fees discount
100% foundation fee waiver if you continue with degree
Diploma in Nursing scholarship – 50%-100%
Degree scholarship up to RM3,000 in fees discount
and many more!
Scholarships are limited so let us help you secure it! Connect with us now!
Enrol through Uni Enrol and also receive RM300 in bursary from us!