Table of Contents
Mass Communication courses can be easily found in most universities and colleges. However, some are a cut above the rest. From course structure to real-world application of skills and employability potential, these are some things that should be weighed in when choosing where you should be enrolling for this course.
Here are six reasons why UOW Malaysia KDU Penang's School of Mass Communication should be your top choice.
Why UOW Malaysia KDU Penang should be the top Choice for Mass Communication
1. 100% Coursework Assessment
Just like in the real world, you are evaluated based on the quality of your work.
Mass communication is a hands-on practical field and as such the School of Mass Communication mirrors that at UOW Malaysia KDU Penang by switching the structure of their course to be 100% evaluated based on coursework, assignments, and projects. This applies to both individual and group projects.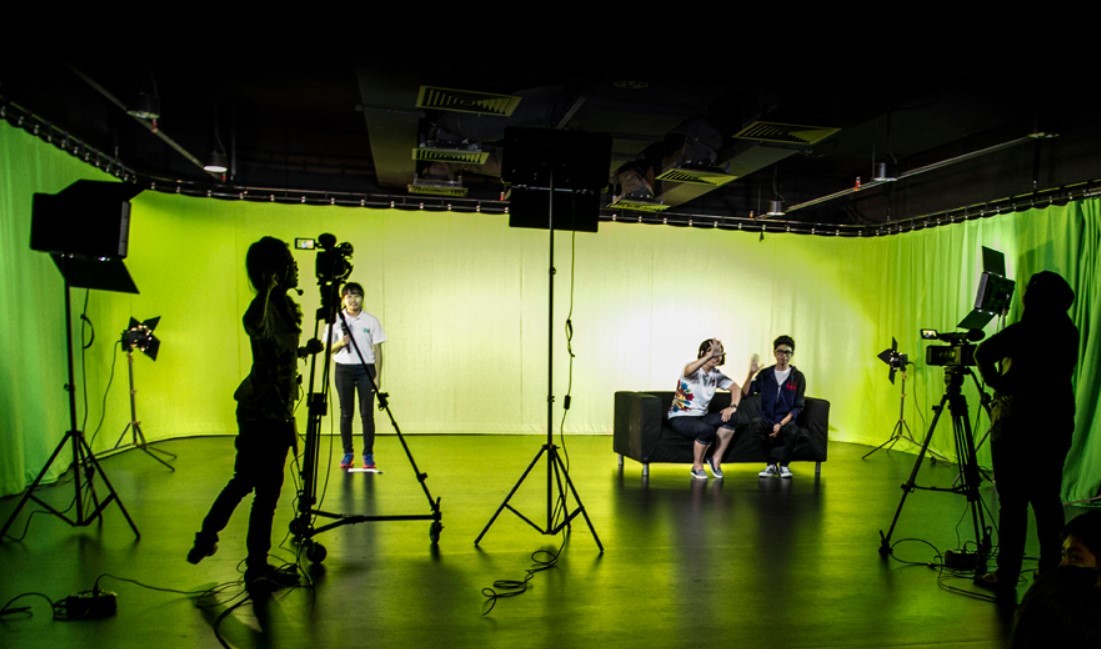 Green screen where mass communication students carry out various video projects
Exams? Those are things of the past within this course.
In fact, students learn much faster and are more engaged as they are able to figure out practical applications of their knowledge immediately as they work through their assignments.
2. All Subjects Require Presentations
All subjects require students to present their work. The ability to present your ideas in front of others will become a critical skill for students in the future. Mastering the art of presentations will aid students in earning positive approvals from direct superiors or clients in the future.
3. Many Opportunities to Take-On Internal and External Projects
Many of the projects given to students mimic real-world expectations.
For example, public relations major students will have to organise events and press conferences while new media and advertising students conduct actual surveys for consumer analysis and run social media campaigns.
In addition, some projects go beyond mimicking real-world applications to actually having real-world implications. Take the following campaigns for example:
1. Penang Goes Orange & Penang Hop a Bus
The School works closely with the Penang government to enable students to contribute towards campaigns initiated by the state such as the "Penang Goes Orange" campaign and the "Penang Hop a Bus" campaign.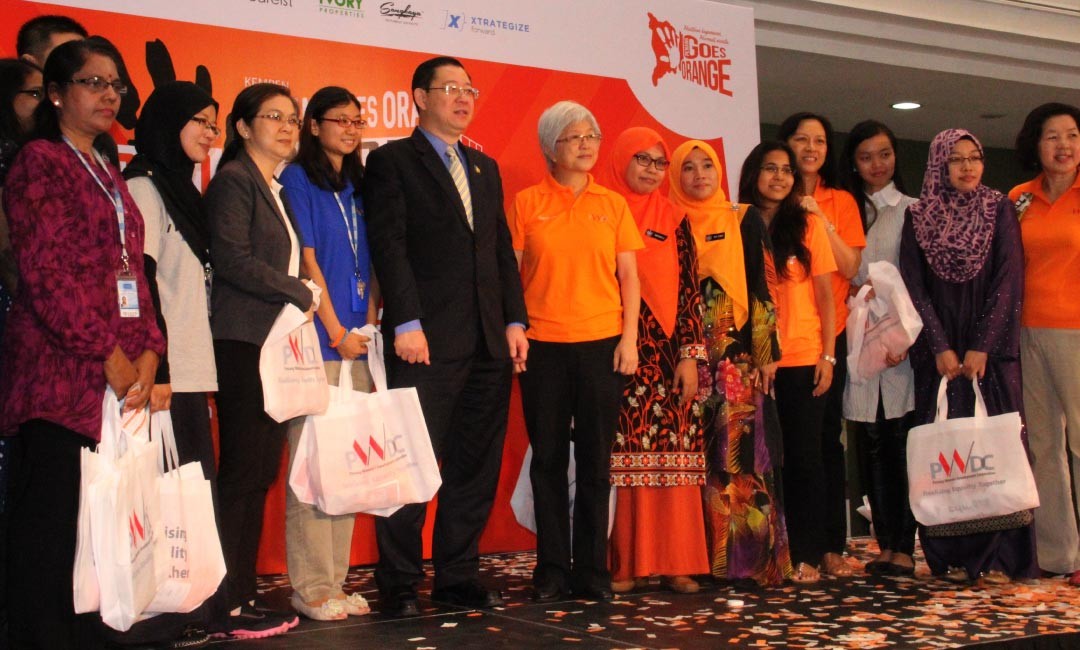 The ''Penang Goes Orange'' campaign organised by students with the Penang state in 2016
2. Wonder Mama
Another campaign was a collaboration with the School of Hospitality, Tourism and Culinary Arts on a project called 'Wonder Mama' to help single moms make, market and sell their food online.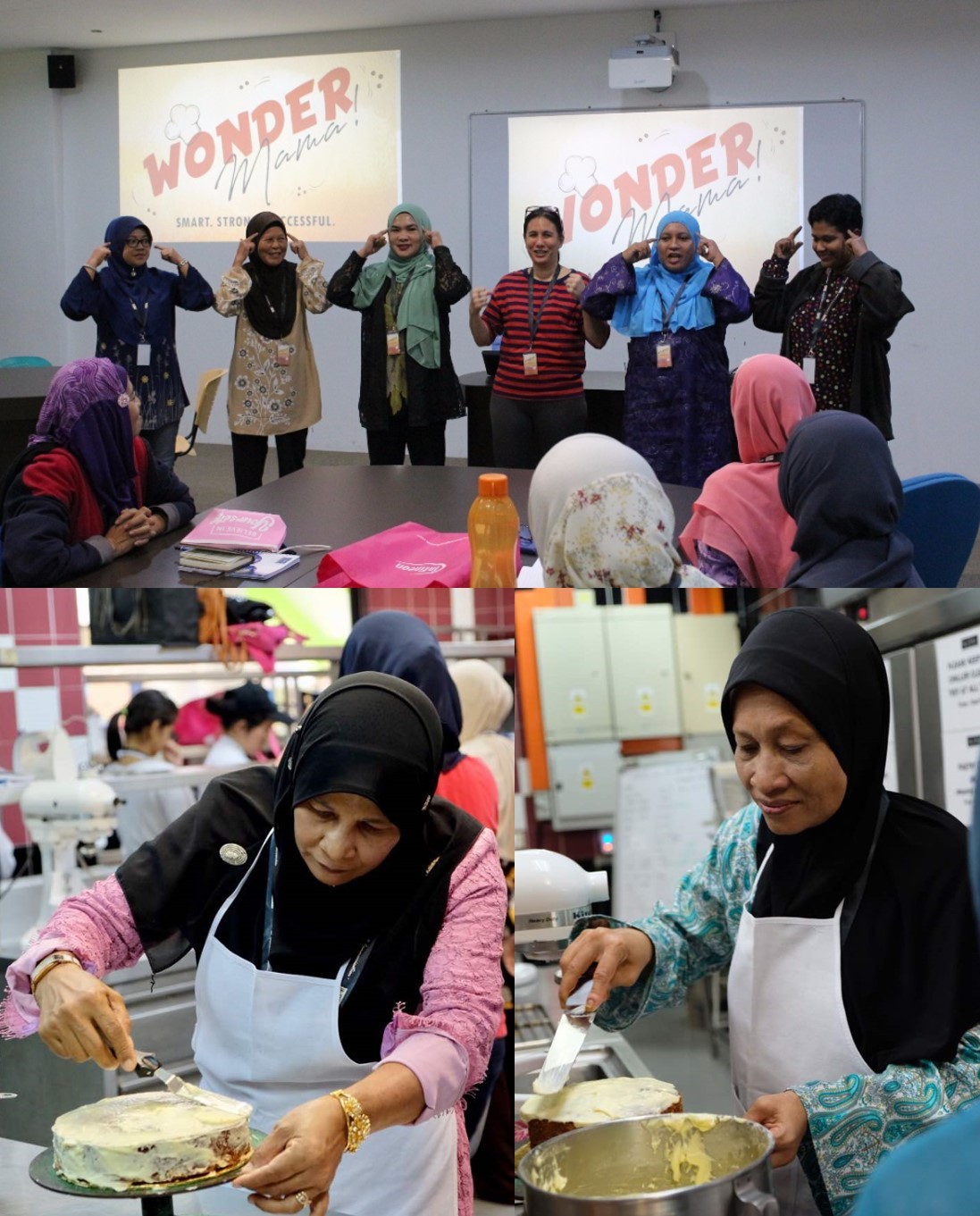 Participants of the Wonder Mama project to empower more single mothers
4. Competition Against Professional Practitioners
Lecturers actively encourage students to participate in external competitions such as photography or videography which puts students toe-to-toe with all levels of talent.
This is crucial so that students are made aware of the level of quality they need to put out to be on par with experienced professionals.
One such recent competition was launched by MK Land themed ''What Makes Us a Nation''. This competition required participants to submit a short video like the one you see here.
In fact, this was the video that won the grand prize worth RM25,000. The grand prize was awarded to Lim Jia Yi, a the student of Diploma in Mass Communication at UOW Malaysia KDU Penang who surpassed hundreds of fellow creatives to claim the top spot.
Typically, students' assignments are coordinated with the competition requirements by their lecturer. They are the ones who will then select the best work to be submitted as competition entries. Talk about killing two birds with one stone!
5. Internship Placements
Like most university courses, internship placements are a staple requirement for students.
UOW Malaysia KDU Penang has connections with many partnering companies.
Students are encouraged to intern at high prospect industries.
For example, most advertising students opt to intern at new media companies to learn about social media and digital marketing.
An internship is still one of the best ways for students to learn first-hand the expectations of real companies and clients. And this is one avenue that this institution happily provides!
6. Teaching Philosophy
The School does not only focus on the syllabus content but infuses the right philosophical approach in readying students for graduation.
All activities and initiatives that students go through are to build resilience and to be able to take criticism.
Here at UOW Malaysia, they develop students to become more determined to succeed. By providing an avenue for students to dabble in external competitions, they push their students to reach great heights, one which matches the high standards of the industry.
It makes sense then, that Sociology is also a key study subject in this course. The university not only produces students with quality hard skills but nurtures deep empathy and understanding of the world around them as well.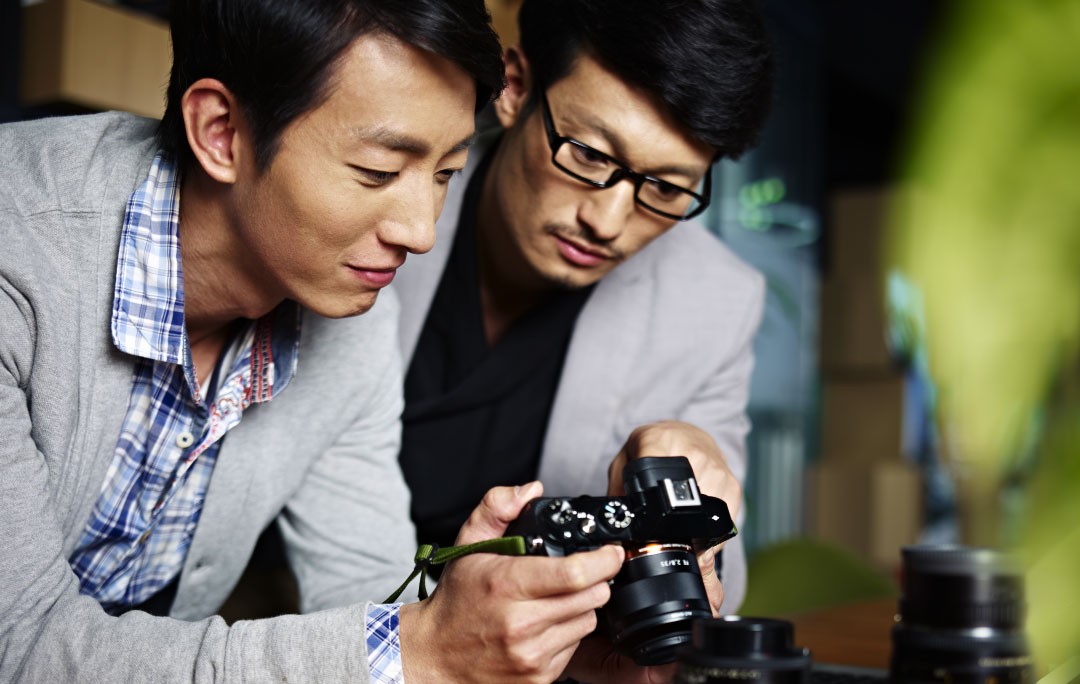 UOW Malaysia KDU Penang Mass Communication Courses
Explore these popular courses and apply through Uni Enrol to check if you qualify for scholarships and bursaries.
| | |
| --- | --- |
| Popular Courses | Intake |
| | Jan, Apr, Jun, Aug, Oct |
| Bachelor of Arts (Hons) in Media Production (3+0), with University of Lincoln, UK | Jan, Jun, Sep, Oct |
| Bachelor of Arts (Hons) in Communication and Public Relations (3+0), with University of Lincoln, UK | Jan, Jun, Sep, Oct |
Note: SPM/O-Level students may take Foundation in Arts to proceed to a degree level or may go for a diploma route directly.
Click here to apply to UOW Malaysia KDU Penang's courses, and make sure you take advantage of all their scholarships available for 2019!
A-Level up to 100% tuition fee waiver
Foundation & Diploma – RM1,000 – RM5,000 in fees discount
100% foundation fee waiver if you continue with a degree
Diploma in Nursing scholarship – 50%-100%
Degree scholarship up to RM3,000 in fees discount
and many more!
Scholarships are limited so let us help you secure it! Click here to read more about the available scholarships at UOW Malaysia or let us help you!
Enrol through Uni Enrol and also receive RM300 in bursary from us!