Attending a private university and taking the course you've always wanted to is a dream come true for many students.
Getting a full scholarship for it though? That's the cherry on top of the cake! And you're in luck because the renowned Limkokwing University of Creative Technology (LUCT) is bringing you 100% full scholarship for ALL courses. It is open to Malaysian students.
LUCT's main campus is located in Cyberjaya and also has campuses spanning across many locations including Melaka, Kuching, Botswana, Cambodia, Lesotho, Sierra Leone, and the United Kingdom.
1. A Campus That Gives You the Best of Both Worlds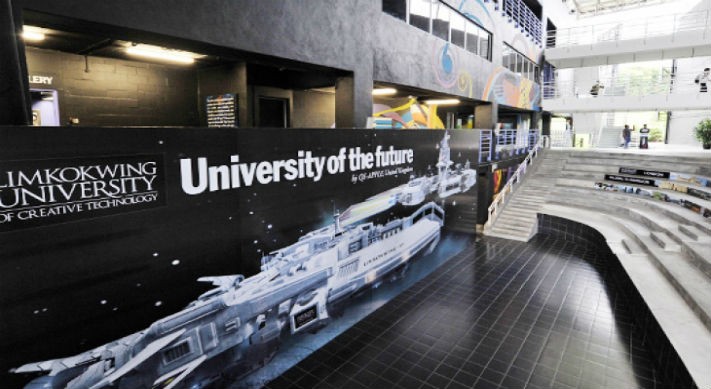 LUCT's main campus is nestled away in the exclusive enclave of Cyberjaya; perfect for those who want to be away from the city for a proper campus experience, but near enough to Kuala Lumpur for days when you need to take a break.
The campus is equipped with high-end facilities, including a Photography Lab, Sound & Music Design Studio, Design Exploration Gallery and Lifestyle Design Salon.
If you're travelling from KL Sentral, you can take the KLIA Ekspres to Cyberjaya that will take around 37 minutes. The university also provides shuttle bus services to travel in and outside of Cyberjaya.  
Cyberjaya isn't without its own leisure and entertainment activities! There are shopping centres such as IOI City Mall or Alamanda nearby. 
You can also exercise at the scenic Cyberjaya Lake Gardens, or you can even check out cute animals at Farm in the City.
Want to see more of the university's surroundings? Watch the video below! 


2. Valuable Experiences Outside the Classroom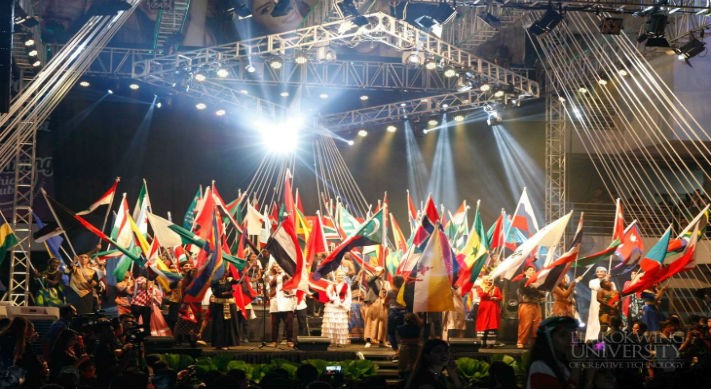 LUCT's annual International Cultural Festival
LUCT offers numerous clubs and events for students to participate in! These societies include a Fashion Club, Indian Cultural Club, and Football Club.
The university was the Official University Partner of Electric Run Malaysia 2016, which is the world's premier night time 5k run/walk featuring immersive light and sound.
It also holds the yearly Malaysia's International Cultural Festival, gathering students from over 100 countries to experience mouth-watering delicacies from all over the world, music, and arts. 
Take a sneak peek into the Cultural Festival: 
3. A Reputable University with Accolades to Its Name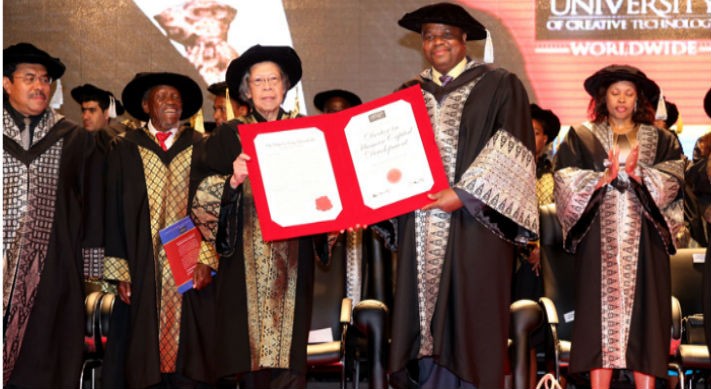 When you attend LUCT, you can be assured that the university has cemented itself with a good reputation with the number of awards it was collected and alumni.
Limkokwing is also ranked 219 in the Asian University Ranking 2018.
Among LUCT's notable accolades are:
Official recognition as the University of Digital Innovation by Malaysia's Ministry of Communications and Multimedia

Leadership in Capacity Building Towards Women Empowerment by the Ministry of Women, Family and Community Development

Commonwealth Champions Award by Commonwealth Youth Council

Father of Responsible Innovation & Creative Education by Asia Pacific CSR Council supported by UN Global Compact

'Gold' in Reader's Digest Trusted Brands Awards 2017 under 'Private University' category by Trusted Brands Asia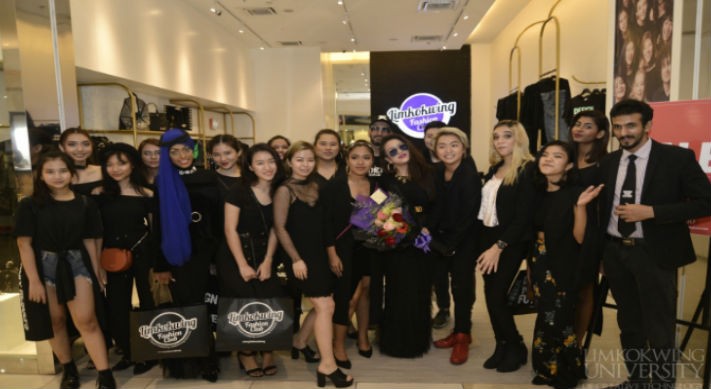 LUCT's students are given the opportunity to get hands-on industry experience through well-known campaigns. Some of these include:
Heal the World, an outreach initiative spearheaded by LUCT students in collaboration with UNICEF with the song 'Let's Heal the World' sung by LUCT's International Choir.




LUCT's postgraduate Film and Television students produced a documentary at the summit of Mount Kinabalu, Sabah, in 2017 to be aired on a local network.

The Nak Sihat (Get Healthy) campaign in collaboration with the Ministry of Health, whereby LUCT's cheerleading group and choir participated in the launch with energetic choreography and songs.




Limkokwing Fashion Club; an apparel store that showcases students' talent through clothes, bags, and accessories with five branches in Cyberjaya, Putrajaya, KL, London, and Bali.
LUCT's colourful alumni come from different industries, including visual artists, filmmakers, and photographers. This includes celebrity entrepreneur Sazzy Falak, Joe Flizzow, and Maya Karin. Check out the full list here.
Get a glimpse of what LUCT's graduation ceremony is like. We can assure you: it's lit (and inspiring)! 
Already convinced that you want to apply for the full scholarship? Scroll to the bottom to find out the minimum requirements or
fill in your details here
so that we can assist you.
4. Courses That Prepare You for the Real World

Faculty of Communication, Media & Broadcasting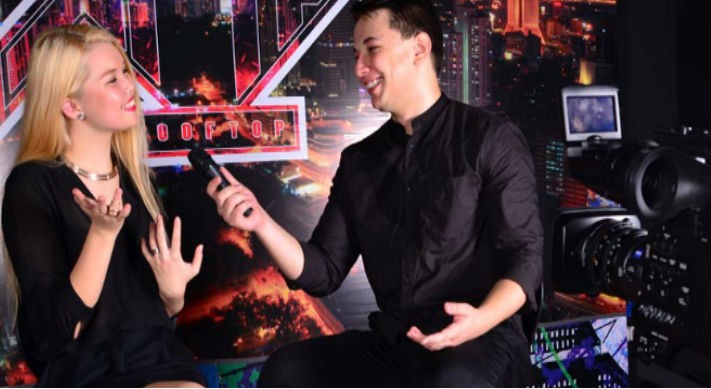 Do you see yourself talking in front of the camera delivering breaking news, or directing a TV show or even writing screenplays? This faculty might be perfect for you.
The courses under this faculty is aimed to prepare students for the industry's many fields, such as journalism and performing arts.
They will also undergo an internship at the end of their studies to prepare them for what's to come after graduation and build their network.
The university's industry partners include The News Straits Times, Berita Harian and TV3.
Foundation in Communication

Diploma in Broadcasting

Diploma in Multimedia, Advertising & Broadcasting

BA (Hons) in Digital Film and Television

BA (Hons) Communication with Psychology

BA (Hons) in Broadcasting & Journalism

BA (Hons) in Professional Communication

Bachelor of Communication (Hons) in Digital Media
Estimated tuition fee (per year):

Foundation:
RM 19,600

Diploma:
RM
14,800 – RM 17,900

Degree:
RM 
28,600
Note: Tuition fee may change 
Faculty of Design Innovation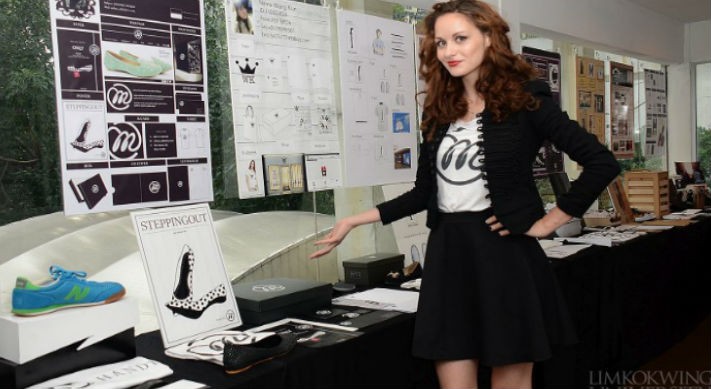 There is an increasing demand for designers, as the communications industry is always revolutionising ways to communicate ideas, products and service.
LUCT's Faculty of Design Innovation combines modern theory and practical skills to keep the students relevant in the creative industry.
The university's industry partners include the Ministry of Health, MICCI and the Malaysian Plastics Manufacturer.
Foundation in Design

Diploma in Advertising

Diploma in Digital Photography

Diploma in Graphic Design

Diploma in Graphic Design Technology

Diploma in Packaging Design & Technology

Diploma in Product Design

BA (Hons) of Creative Imaging in Digital Photography

Bachelor of Arts (Hons) in Graphic & Web Design (3+0)

Bachelor of Arts (Hons) in Industrial Design

Bachelor of Arts (Hons) in Surface Design

Bachelor of Arts in Creative Advertising and Graphics Design 3+0 in collaboration with Curtin University of Technology, Australia

Bachelor of Design (Hons) in Professional Design (Visual Communication)

Bachelor of Design (Hons) in Transport Design
Estimated tuition fee (per year):

Foundation: RM 15,600 – RM 18,200
Diploma: RM 16,233.33 – RM 18,200
Degree: RM 16,200 – RM 25,600
Note: Tuition fee may change 
Faculty of Architecture & the Built Environment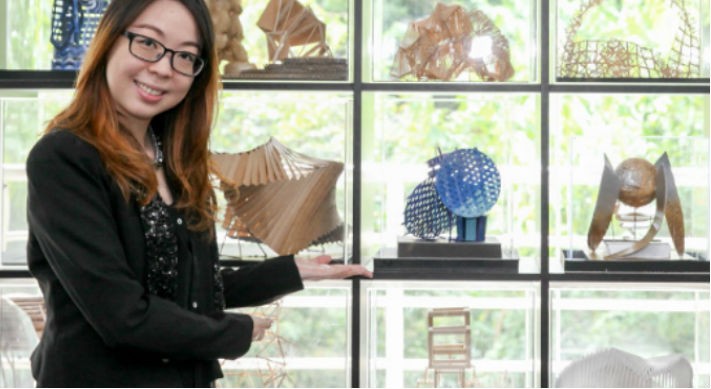 Architects play a vital role in developing cities and easing the lives of people living in it. Students in the faculty obtain fundamental knowledge through design development and skill-based modules.
The architecture curriculum prepares the students with necessary skills for their careers, such as building services, construction, materials, and also office practice.
The faculty also houses Engineering programmes for students who find Physics, Maths and Science appealing.
Students are taught relevant skills to develop a career in Engineering, including exposure to a wide range of high-tech products.
Foundation in Foundation in Built Environment

Diploma in Architectural Technology

Diploma in Civil Engineering

Diploma in Interior Design

BA (Hons) in Landscape Architecture

BA (Hons) in Urban Planning & Design

Bachelor of Applied Science (Architectural Science) Curtin University

Bachelor of Architecture

Bachelor of Arts (Hons) in Interior Architecture (4+0) in collaboration with Curtin University

BA (Interior Design) (Hons) Curtin University

BA in Interior Architecture

Bachelor of Civil Engineering

Bachelor of Electrical & Electronic Engineering

Bachelor of Science (Architectural Studies)

Bachelor of Science (Hons) in Construction Management

Bachelor of Science (Hons) in Facilities Management
Estimated tuition fee (per year):

Foundation: RM 19,600
Diploma: RM 19,400
Degree: RM 15,400 – RM 25,000
Note: Tuition fee may change 

Faculty of Business Management & Globalisation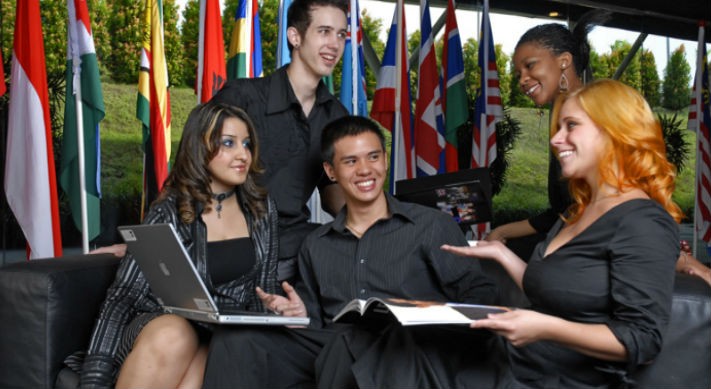 The faculty exposes students the world of business management, which prepares them with skills needed for their future employment in the vibrant business environment.
Among the highlights of the courses are human resource management, marketing, finance, operations management and cultural awareness that stretches across many industries.
The university's industry partners include Berita Harian and MYGO Solutions.
Foundation in Business

Diploma in Tourism Management

Diploma in Business Management

Bachelor of Arts (Hons) in Tourism Management

Bachelor (Hons) in Sports Management

Bachelor of Business (Hons) in Accounting

Bachelor of Business (Hons) in Entrepreneurship

Bachelor of Business (Hons) in Hospitality Management

Bachelor of Business (Hons) in Human Resource Management

Bachelor of Business (Hons) in International Business

Bachelor of Business (Hons) in Marketing

Bachelor of Business (Hons) in Business Administration

Bachelor of Public Management (Hons)
Estimated tuition fee (per year):

Foundation: RM 13,100
Diploma: RM 16,200
Degree: RM 16,300 – RM 18,000
Note: Tuition fee may change 
5. You Can Get All of This for FREE

Want to be a Part of LUCT? Apply for the Full Scholarship Now!
The scholarship offers up to 100% tuition fee waiver when you apply through Uni Enrol. Only Malaysian students are eligible for the scholarship.
The minimum requirement is as follows:
SPM: Minimum 6As and Credit in other subjects

STPM / Foundation or Pre-U: Minimum CGPA 3.75

For other qualifications, please contact us
As scholarship places are LIMITED, don't wait too long to apply! Don't miss out on this opportunity to make your ambitions come true. Fill in your details here for more guidance and assistance.
(All images credited to www.limkokwing.net)