UOW Malaysia KDU Penang University College has been one of the pioneering institutions offering engineering courses in the areas of electrical and electronic engineering (E&E), mechanical, and mechatronics.
Here are 5 reasons to consider studying at an institution located at the heart of Malaysia's technology hub.
1. High Employment Opportunity
Technology sectors are constantly growing and are constantly short of talented engineers and programmers in every field.
Students from UOW Malaysia KDU Penang's School of Engineering has close to 100% track record of securing employment upon graduation with well known engineering and technology companies such as Intel, HP, Motorola, Keysight Technologies, Vitrox and Jabil.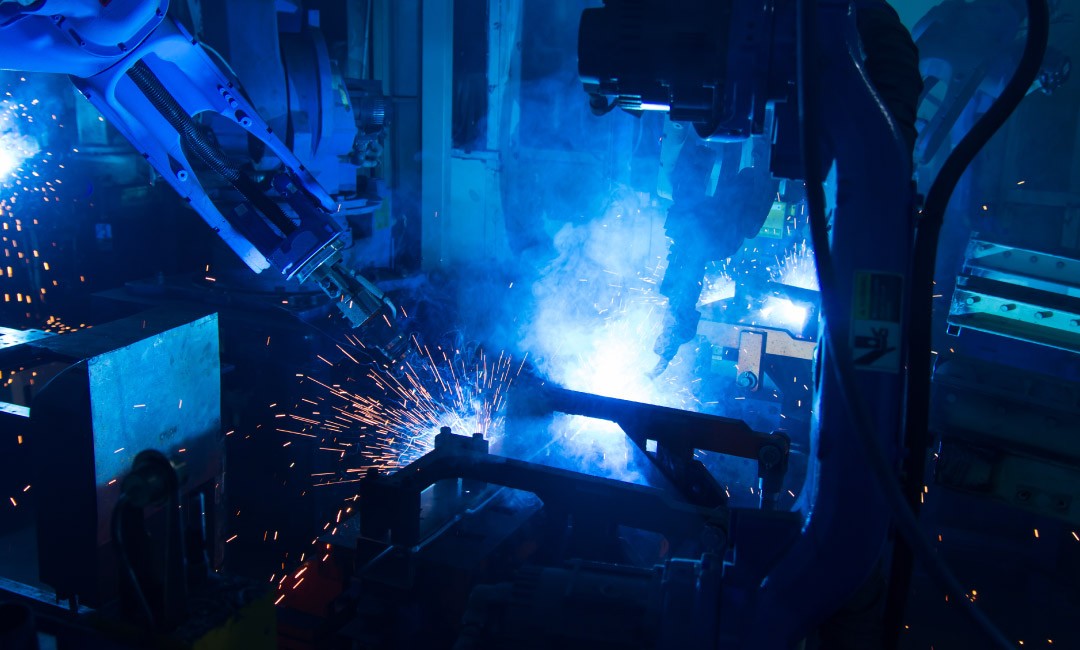 With the advent of Internet of Things (IoT) and robotics applications, a strong knowledge and practical foundation in the fields of E&E, mechanical, and mechatronics will be highly sought after.
2. Be at the Forefront of Technological Change
Many of these technology companies such as Inari, Vitrox and Intel, serve giants like Samsung and Apple by developing supporting technologies and manufacturing critical components.
These companies foster close ties with the School and many graduates have easily found careers in areas of R&D and product development for these companies.

Vitrox and many other established companies count as the many industry partners of KDU Penang
By serving these global companies as clients, graduates will be able to stand at the precipice of these advancements and  gain many opportunities to explore careers overseas.
Nevertheless, how far you go will also depend on your initiatives to constantly upgrade technical knowledge and have an attuned understanding of shifts and trends in the industries.
3. Learn from Industry Relevant Curriculum
The School of Engineering maintains a 60-40 practical to exam split.
Diploma students are highly focused on technical training while degree students will also learn project management skills to incorporate an entrepreneurial mindset of budgeting, marketing and overall business management.

Students in engineering labs working on projects
Students are trained on problem-solving software commonly used the engineering industry such as Matlab, MyTRIZ, Labview, SolidWorks, and Mentor Graphics.
Every student is provided individual licences of these software which they can use to train and practice.
The School will also be introducing subjects covering IoT to keep in line with technological development trends.
With increasing connectedness between software, hardware, artificial intelligence and cloud technology, the landscape of IoT is set to grow rapidly.
4. Gain Real Industry Exposure
The School expose students to the industry in many ways.
Most commonly through industrial training which are attachments to companies for students to apply what they have learnt.
On top of this, the School takes in external projects from companies such as Inari, HP and Motorola that engaged students to come up with solutions to multiple problems.
Moving forward, the School will be partnering with the Malaysian Productivity Corporation (MPC) to establish more industry linkages and bring real world projects to its students.
5. Become a Technopreneur
Part of the curriculum teaches students the essence of entrepreneurship which is to be resourceful, creative, problem solving and constantly identifying market opportunities available from a technical and engineering aspect.
To put this into application, the School organises the Best Business Competition together with the students of Business and Computing Schools.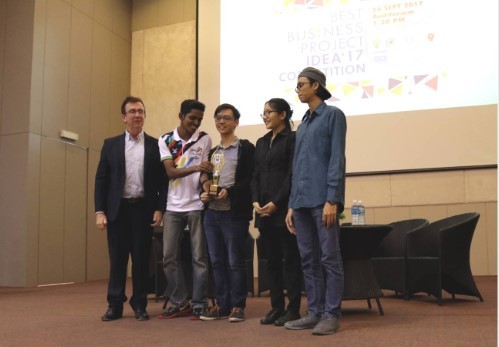 Winners of the Best Business Competition 2017
Students from the different Schools form teams and develop product prototypes and pitch in front of a panel of judges from prominent startups and the corporate world.
Students go through a series of workshops to equip themselves with skills like project management, market analysis and public speaking before finally pitching the idea to the judges.
External overseas competitions are also available to students.
One such competition was held in South Korea and participated by E&E students.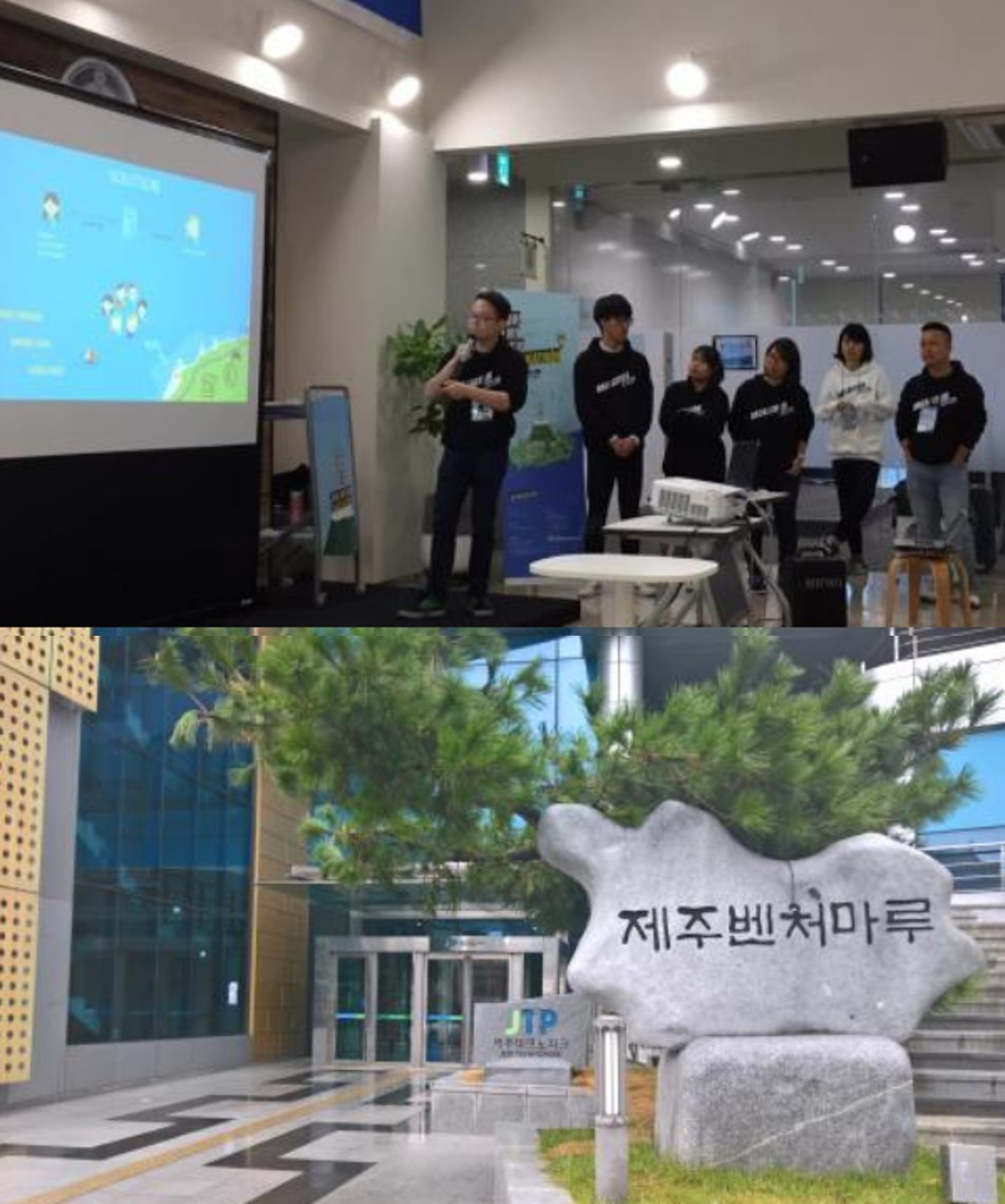 Electronics & Electrical Engineering student Yeap Soon Kent participating in a Global Hackathon competition in South Korea to develop applications that solve tourism related issues.
UOW Malaysia KDU Penang Engineering Courses
Explore these popular courses and apply through Uni Enrol to check if you qualify for scholarships and bursaries.
Note: SPM/O-Level students may take Foundation in Science to proceed to degree level or may go for diploma route directly. 
Click here
to apply to KDU Penang's courses, and make sure you take advantage of all their scholarships available for 2019!
A-Level up to 100% tuition fee waiver
Foundation & Diploma – RM1,000 – RM5,000 in fees discount
100% foundation fee waiver if you continue with degree
Diploma in Nursing scholarship – 50%-100%
Degree scholarship up to RM3,000 in fees discount
and many more!
Scholarships are limited so let us help you secure it! Connect with us now!
Enrol through Uni Enrol and also receive RM300 in bursary from us!