Did you know that despite having only a population of 23 million, Australia is rated as the 3rd most popular country for international students to study abroad?
More than just sandy beaches and outdoor adventures, Australia has seven of the top 100 universities in the world with an impressive record in teaching excellence and research.
That's right, this multicultural hotspot with a breathtaking landscape houses some of the world's best educators and facilities, offering local and international students alike with a broad range of world class study options.
If you want to consider studying in Australia and need more convincing, here are some reasons you can take into account:
Why Consider Studying in Australia
1. Finding a Job to Earn Pocket Money is Easy!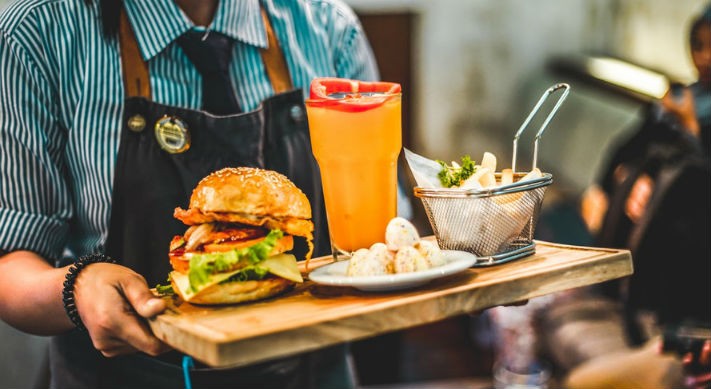 International students with a study visa are eligible to work up to 40 hours every two weeks for the duration of their course and unlimited hours during semester breaks.
Students can work as retail sales assistants, call centre staff, waiter or waitresses in the food and beverage industry and many more.
The average income for students working part time in Australia is around AUD16.87 per hour (RM51.22), which can help to pay for their cost of living as well as other expenses like nights out with friends or short trips to visit amazing destinations over their study breaks.
Need a better picture? A month's approximate wage of AUD 674.80 is equivalent to 42 lunch meals at a nice restaurant! 
But that's not all – as international students, when you apply for the Temporary Graduate visa, you get the chance to travel and stay in Australia within six months after you've graduated from an Australian education institute.
This visa has two streams: Graduate Work Stream and Post-Study Work Stream.
The Graduate Work Stream lets you stay in Australia for 18 months, whereas the Post-Study Work Stream allows you a duration of two to four years.
Do remember to check the requirements to see if you are eligible to apply for this visa.
If you have completed a Degree in Engineering, Accounting or Computer Science, then check out the Australian Professional Year Program.
It is a professional development programme that combines training and practical skills for graduated international students who wants to apply for permanent residency in Australia.
The programme aims to increase the skills and employability of international graduates to address the shortage of skills in Australia's ICT occupations.
Again, there are programme requirements that you will need to fulfil so make sure to check for your eligibility.  
Read more on what courses to take if you want to work in Australia.
2. Explore Diversity and Experience the Oldest Living Culture in the World!
While you consider studying in Australia, do know that Australia has a large population of international students from around the world including China, Malaysia, India and many more.
This is a great opportunity for you to mingle and connect with individuals from all walks of life, and exchange different perspectives with one another.
From January to June 2017, there were over half a million of international students who enrolled into an Australian education institute.
A total record of 25,396 Malaysian students enrolled in Australian institutes from January to June 2017.
Besides getting to know international students, Australia is rich with its own local culture.
The original inhabitants of Australia, Aborigines, have settled in Australia for around 50,000 years.
You can visit Ulur-Kata Tjuta National Park to learn about the spiritual significance of the rock and listen to ancient tales during your tour.
You can also head to Coorong in South Australia for an outdoor adventure of kayaking and a Ngarrindjeri guide will regale you about the wondrous local birdlife and traditional medicine.
P.S If you love travelling as much as we do, then we suggest that you visit Australia's many attractive destinations like Melbourne (where you can go on a road trip along the Great Ocean Road to enjoy scenic views), Sydney (where you can make a visit to the iconic Sydney Opera House) or even the Gold Coast (where you can enjoy beach activities and world-famous theme parks!).
While you're at it, go hunt for delicious local food that you won't be able to find in your own country such as Lamingtons, barbecued snags, grilled kangaroo and many more!
3. You Can Study in One of the Most Internationally Renowned Universities In Australia
Australian universities are regularly featured in global rankings and have achieved worldwide recognition for offering top notch education to help students compete in the workforce.
The national policy used in higher education for the learning outcomes, assessments, and pathways to regulate qualifications in Australian education and training are in accordance to the Australian Qualifications Framework (AQF).  
This is to ensure that high standards are consistently met.
Take a look at the top ranking universities you can find in Australia:
RMIT University
Location: Melbourne
Credentials: 14th highest ranking university in Australia
Course Highlights:
#1 in Australia for Art and Design & Fashion and Textiles programmes

Having been established since 1887, they are among the world's top 100 universities in the world for Engineering, Accounting and Finance as well as Business and Management Studies
University of South Australia (UniSA)
Location: Adelaide
Credentials: Rated 8th in Australia for research excellence
Course Highlights:
World Top 100 in Architecture and Built Environment

UniSA now has over 32,000 students enrolled, including more than 5,700 international students from more than 140 countries.
Queensland University of Technology (QUT)
Location: Brisbane
Credentials: 2nd in Australia in the Times Higher Education World Young University Rankings (2017)
Course Highlights:
To date, QUT has received 100 Australian awards for university teaching and spent more than $500 million on providing state-of-the-art facilities for maximum student engagement.

1st in Australia for Communication and Media Studies
Australian National University (ANU)
Location: Canberra
Credentials: #1 in Australia in QS World University Rankings 2023 
Course Highlights:
Flexible Double Degrees, where you can study two undergraduate Degrees at once and graduate with two qualifications

ANU received five stars (maximum rating) for student demand, research intensity, research grants, staff qualifications and graduate starting salary
University of Tasmania
Location: Tasmania
Credentials: Ranked top 300 universities in the world by the Academic Ranking of World Universities
Course Highlights:
Head of the nation in Geomatic Engineering Research, Fisheries Sciences, Journalism and Professional Writing

As Australia's fourth oldest university and a student population of about 38,000, UTAS has more than 400 industry partnerships and collaborations in more than 117 nations around the world 
Want to know more?
While you continue to consider studying in Australia, come check out the information we have on top Australian universities, scholarships, and even how to prepare for your departure to Australia.