Looking for an affordable college in Penang?
SENTRAL College Penang is popular among Penang students for its affordable tourism courses that gives them practical learning experiences.  
Here are 4 reasons why students are choosing to study tourism at SENTRAL.
SENTRAL Courses Are Among The Most Affordable in Malaysia

SENTRAL is one of the most affordable colleges in Malaysia for tourism.
SENTRAL's Diploma in Tourism Management costs RM23,000, compared with other tourism diplomas that cost up to RM50,000.
SENTRAL also offers scholarships to help students lower their tuition fees.
For example, students can save RM7,000 on their diploma with the Sentral College Merit Scholarship  with 6As in their SPM.  
Talk to our counsellors to find out more about SENTRAL scholarships and apply through us to enjoy exclusive savings. 
You Gain Practical Knowledge For Your Future Career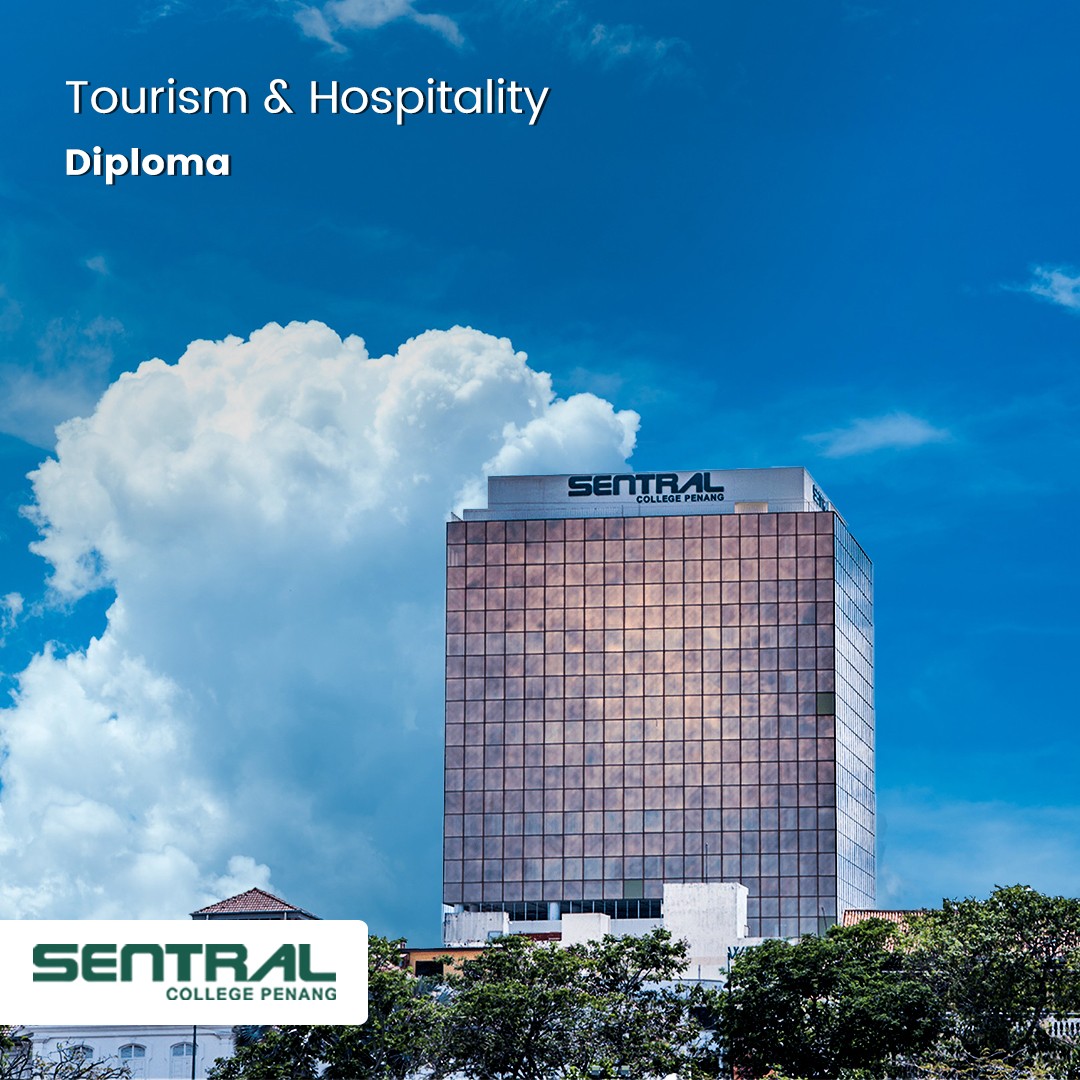 SENTRAL's Tourism and Hospitality faculty teaches students practical knowledge for their future careers. 
SENTRAL students are prepared for a career in tourism through practical learning experiences that are included in their curriculum.
For example, students went on study trips to popular Vietnamese tourist sites like Ho Chi Minh's Mausoleum or Halong Bay.
Such trips give them relevant knowledge to lead tour groups and create promotional materials. 
SENTRAL students also have the opportunity to experience leading exchange students on guided tours around George Town which is a UNESCO Heritage Site.
SENTRAL Graduates Can Capitalise on Penang as a Tourism Hub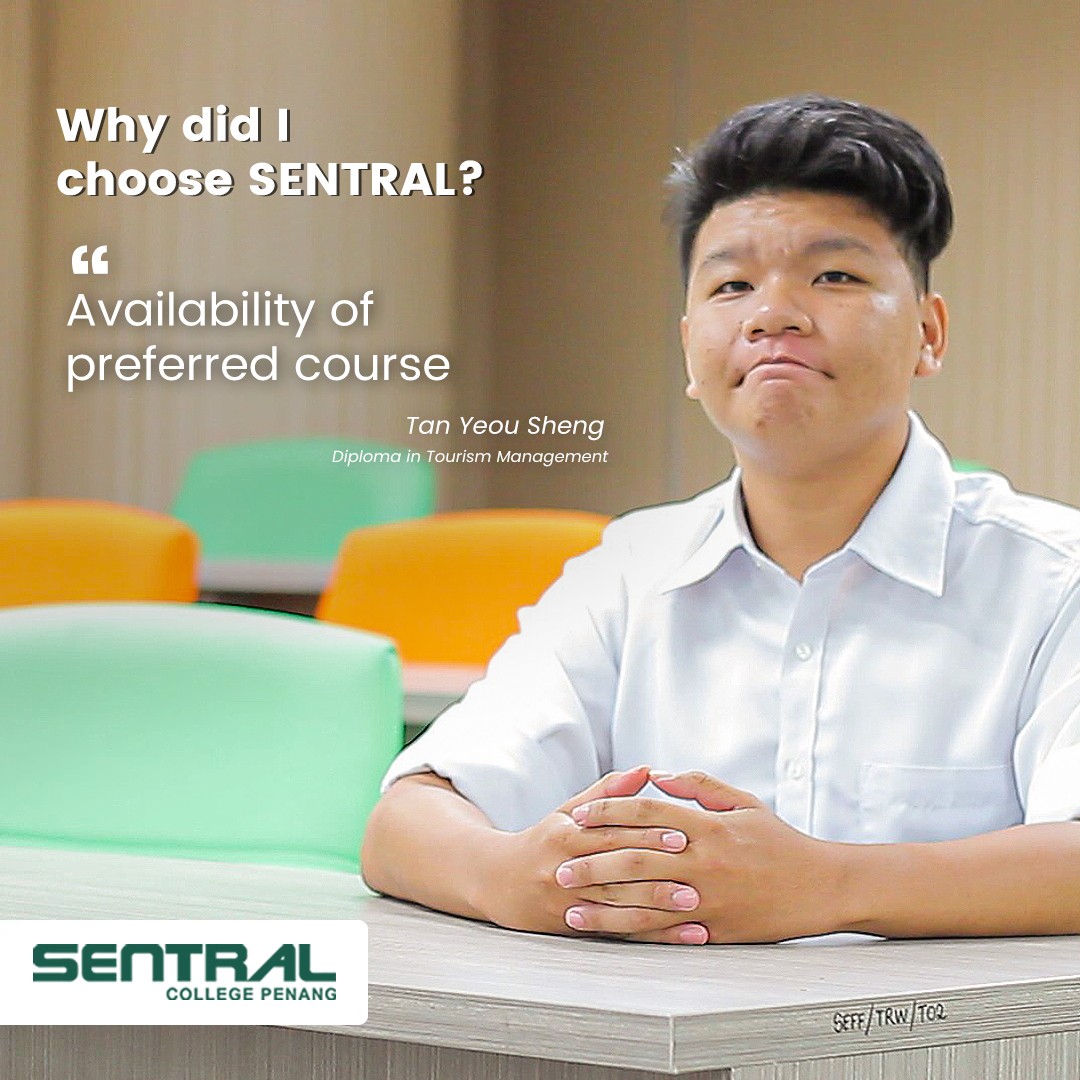 Tan Yeou Sheng chose to study at SENTRAL because it was one of the few institutions that offered tourism courses in Penang.
Penang has become a bustling tourism hub, attracting 7.8 million tourists in 2018 compared with 1.5 million in 2006 based on estimates by the Penang government.   
SENTRAL is among the few institutions in Penang that offers tourism courses, which has made them a popular choice for Penang students looking to study tourism. 
This also allows SENTRAL graduates to capitalise on Penang's tourism industry, and venture beyond future careers as tour guides or managers.
Rich Cultural Environment Enhances Your Learning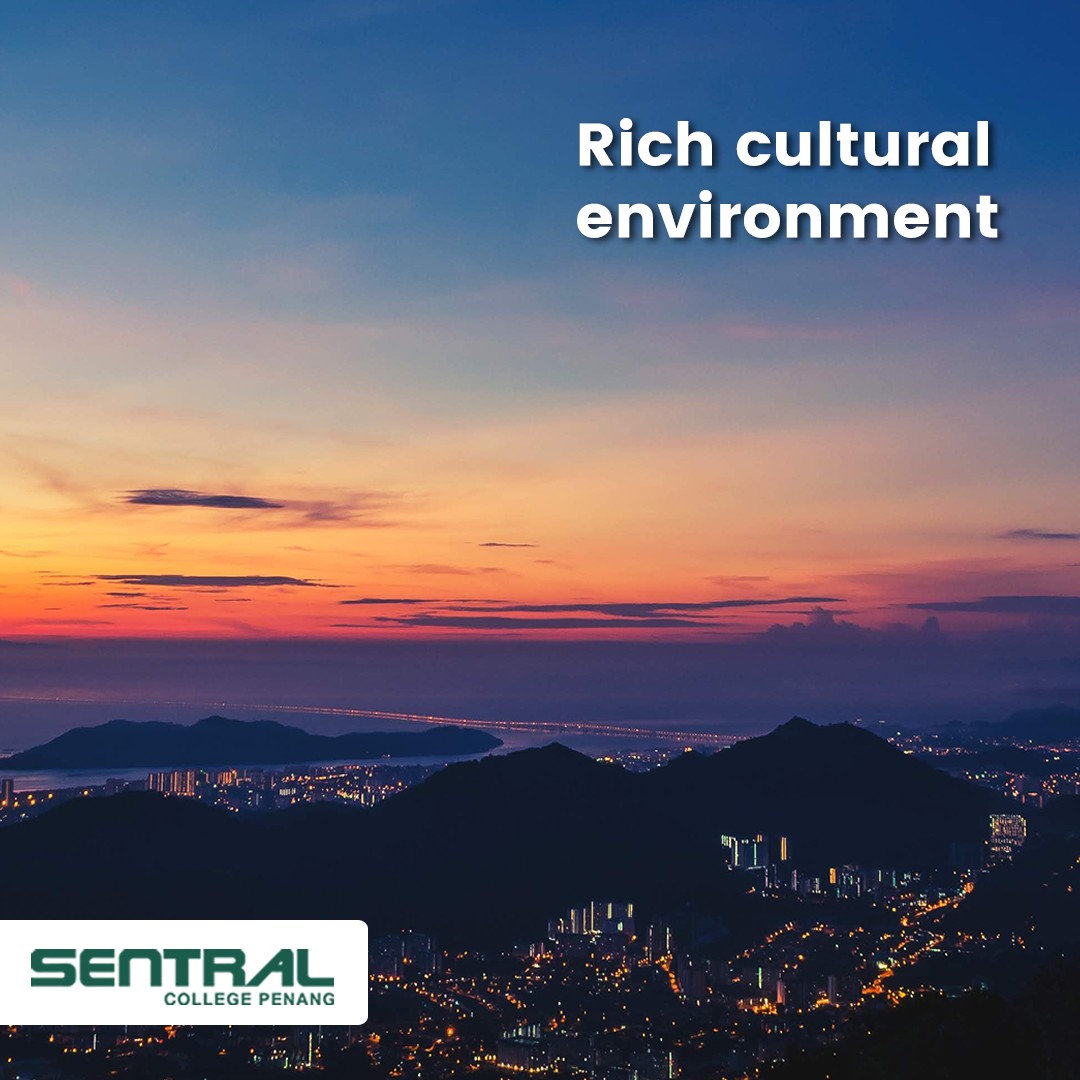 SENTRAL is located in George Town, a UNESCO World Heritage Site that students can explore to gain insights into tourism.
George Town is a busy tourism destination that can offer students additional insights into tourism by exploring their surroundings. 
Students can take extra time to study George Town's rich cultural heritage and explore various tourist attractions such as temples, heritage buildings and beaches.
Knowledge of these attractions can help students build their understanding of tourism and their tourist consumer behaviours.