Besides trying to make a decision about where to attend university and what course to take, SPM leavers like you would find yourself searching for scholarships to ease your parents' financial burden.
You would probably look for scholarships provided by the Public Service Department (JPA), corporate companies (e.g Khazanah, Astro or YTL) or education foundations.
But did you know that universities have their own specific scholarships that come with attractive perks and have less requirements compared with other sources of scholarships?
Uni Enrol has always aimed to give full visibility on scholarship information so that you'll be able to make informed decisions for your education pathway.
So, let's find out what there is to know about university-specific scholarships.
Merit Scholarships by Universities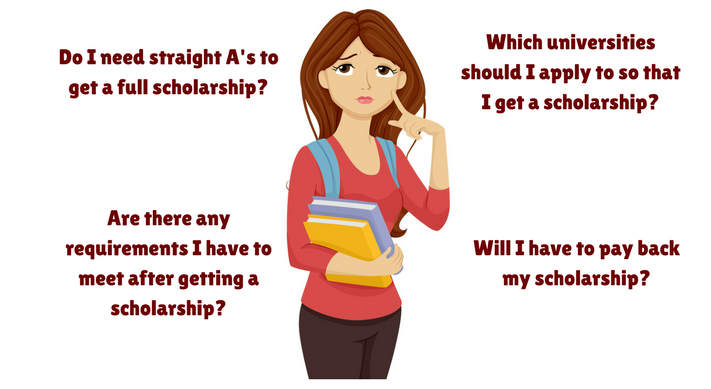 Merit scholarships are awarded to students based on their examination results.
For this article, we will use SPM as our qualifier.
In most universities, the minimum number of A's you need for your SPM to apply for a merit scholarship is 5A's.
This type of scholarship is applicable to all pre-university pathways, including American Degree Programme, A-Level and Foundation courses and also Diploma pathways.
The coverage for merit scholarships can range from partial (for as low as RM1,000 or a 10% fee waiver) to a full scholarship (100% fee waiver; some scholarships also cover accommodation fees and living allowance).
You might be thinking that the minimum SPM requirement for the full fee waiver would be straight A's – you would be wrong.
Institutions like IACT, KDU, Erican College require their applicants to achieve at least 7A's in order to get a full scholarship.
Full scholarships are especially competitive as they are highly coveted by students.
They require you to not only attain excellent results in their SPM, and look at other qualifications such as extra co-curricular achievements.
If you are shortlisted, you will have to attend an interview (or two!).
Partial scholarships are usually results-based and require no interviews.
Universities would already have a fixed amount or percentage to be waived off the fees. 
These scholarships have limited quota and is usually chosen on a first-come-first-serve basis.
You need to be quick at making your university decision so that you don't miss out!
Terms And Conditions That Come With Merit Scholarships
While you may have achieved enough A's to obtain a scholarship, most universities would require you to consistently get good results (at least 2.50 GPA depending on the type of scholarship you're getting) at the end of every semester or academic year to continue receiving your scholarship.
Some universities may also require their scholarship holders to take part in promotional events such as Open Day or become student ambassadors to promote themselves.
This could be a rewarding experience for you as you will be able to develop your interpersonal skills while learning to work with other people.
If you don't meet the required results, don't worry, you won't have to pay back the university for the semester.
Your scholarship will only be discontinued.
However, there are certain circumstances in which you might have to do so, such as:
When you refuse to participate in promotional events that you are obligated to, especially when you have already signed your scholarship contract

When you change or pull out of your course

When you commit disciplinary offenses such as not sending in your assignments on time or break general university laws
Take note that at the same time, some scholarships have a fixed amount of time (e.g valid for only the first semester or during your first year of university).
Remember to read your scholarship contract thoroughly so that you are aware of the terms and conditions set by the university!
Other Types of Scholarships Offered by Universities 

If you don't want to solely rely on your SPM results to get a scholarship, there are still alternatives for you.
There are scholarships that also prioritise other requirements besides your exam results. Take a look below:
Sports scholarships for students who represented in  state or/and national-level competitions.

Scholarships for students who held important positions in schools, such as Prefect/Head Prefect/Deputy Head Prefect/Librarian, or achieved high ranks in a uniformed body

Scholarships for students whose siblings or other family members were alumni of the university




Scholarships for students who belong to a specific community (e.g students who come from East Malaysia or children of FELDA staff)

Scholarships for students who come from financially-constrained families
Some universities that offer this type of scholarship:
Need more advice on scholarships? Contact us!