Most SPM graduates would usually associate going to university with moving out of their homes and embracing newfound independence.
However, this doesn't have to be your only option.
Now that there are more university branches in other states, you may find yourself attending a university that only takes a 10-minute drive from your house!
(Okay, maybe 20-25 minutes during peak hours; you know how Malaysian traffic jams are).
To help you in making this decision, we'll give you the benefits of both options.
Let's take a look at the advantages of studying .
Studying in a University Located in a Different State
You Get to be Independent and Learn New Life Skills Along the Way
Moving away from home would mean you would have to make a lot of choices on your own.
You get to pick where you'll be living, have the freedom of decorating your own room, decide on your own daily routine, and you won't even have a curfew!
And while it may seem appealing to be free from your parents' supervision, you will discover something valuable from living away from your family: you get to learn how to take charge of your own life.
There are things that you will no longer take for granted when you're not under the care of your parents.
You will learn to be thrifty and not waste your money because you need to pay utility bills and buy groceries.
At the same time, you'll take the initiative to cover your expenses by taking up a part time job, which will also build your character and give you work experience.
You will learn to take care of your health; if you haven't already, you will realise that taking fruits and vegetables regularly is very important (eating instant noodles isn't a full meal!), and know which medicine you'll have to get from the doctor or the pharmacy when you're unwell.
All of these will help you in the future, as you will develop problem solving skills.
You will gain more confidence in yourself whenever you're supposed to make decisions on your own, since you would have learned from your experiences.
You Get to Explore New Places and Create New Experiences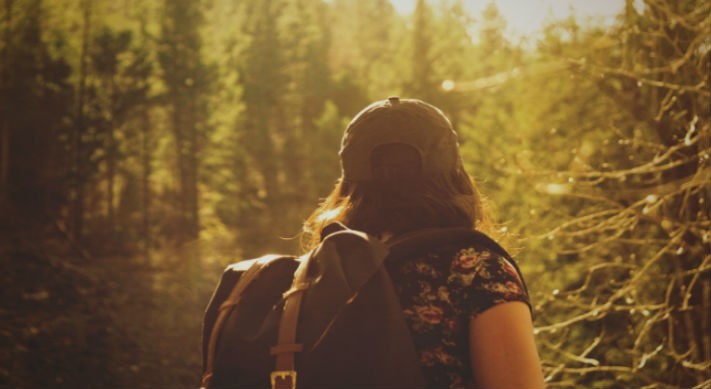 If you're attending a university at another state you've never been before, it would almost be like being a tourist in your own country!
Imagine moving to Kota Bahru from Kuala Lumpur.
You will be exposed to a whole new lifestyle that is likely less fast-paced than the big city, and be surrounded by people who speak the Kelantanese slang.
All the states in Malaysia have their own attractions waiting for you to explore.
If you're the adventurous sort and decide to study in Sabah, you can consider going up Mount Kinabalu!
Check whether the university you're considering to attend has an adventure/recreation club.
Sometimes, they may take you out on hiking or climbing excursions tailored specifically with the state's attractions.
If you've decided to move from Terengganu to Penang for university, and are interested in watching plays, you can catch shows at the Penang Performing Arts Centre.
There's an abundance of new things to try out, regardless of where you are.
Moving to a new place also means you will learn how to navigate through the transportation system of the city you will be living in.
You'll find public transportation convenient in KL/Selangor, and learn the differences between LRT, MRT and KTM.
If you're in other states, you may find it easier to travel using the bus and have to know their daily schedule so that you can plan your journey.
You Will Get Exposed to Internship Opportunities at Big Corporations
A lot of these big companies are concentrated in big cities around Malaysia, especially around Kuala Lumpur.
If you intend to break into an industry before graduation and want to aim for top companies to intern with, you will want to take advantage of the close distance of your university accommodation and your workplace.
You will save up on a lot of money and travelling time, while also getting a golden opportunity you would not have had if you stayed at your hometown.
Nowadays, employers value hiring graduates with internship experience.
Some universities, aware of this importance, have partnered up with companies for their students to intern with, such as Taylor's University, which is affiliated with corporations such as Ernst & Young and Accenture (you can find the list here).
There are also courses that require or encourage their students to take up work experience. HELP University has an internship programme specifically for their Psychology students.
They assist students in getting internship positions with selected companies, such as TNS Malaysia and People Development Consulting.
You Will Make New Friends from Different Cultural Backgrounds
When you move out of state, you will make friends with cultural background different from yours.
For instance, if you've lived in Perak all your life and is used to speaking only Hokkien and Mandarin, you will start picking up Cantonese and English when you move to Selangor.
If you have always lived in Johor Bahru and suddenly find yourself all the way in Kuching, it's natural to start adopting a Sarawakian dialect into your daily conversations.
If you're sharing a flat or living in a dormitory, you will also make new friends who have different lifestyles from yours.
You may see your Malay flatmate performing their daily prayers, and even learn to be considerate of their Halal diet.
Your new friends may have their own habits you need to get used to; some people enjoy staying up late to yumcha, some people prefer staying home and sleeping early.
You will be more open minded, and learn how to get along and live with different types of people.
Making new friends also means you will get to reinvent yourself.
You are no longer restricted to the identity you've had since your high school days.
Being in a new place allows you to grow and become a better person.
Now, let's find out the benefits of studying at university in your hometown.
Studying at University in Your Hometown
It is much more affordable
Attending a university in your hometown likely means that you won't even have to move out of your house.
You will get to cut a lot of expenditure; you won't have to pay for rent, groceries, bills, and transportation would be cheaper on you if the proximity of the university is close.
Why is it a big deal to be able to cut down your finances?
Well, your parents would be less burdened, while still being able to provide you quality education.
You will also get to allocate your expenses on other things, such as saving for when you actually move out to work in another state, or spend them on course materials such as books, stationery and extra materials you may need for class (especially if you're an Art major – canvases and brushes aren't cheap!).
You Get to be Near Your Family
It's not easy to part with family, especially when you're very close to them and used to taking on responsibilities to help your parents and siblings.
Maybe you don't want to miss out on family milestones, or you choose not to move away for personal reasons, such as needing to take care of your elderly parents; whatever it may be, there is nothing wrong with your decision.
Spending time with family is important; you want to cherish all the time you have with them before you get busier with work after graduation.
Did you know that homesickness could be detrimental to your day to day activities?
Effects of homesickness may vary from one person to another.
It can be as mild as a fleeting feeling, and as severe as suffering from headaches and stomachaches.
If you feel that you would be much healthier at home and able to handle your studies better, then you should consider not moving out.
You Will Be More Comfortable Studying At A Familiar Place

You know your hometown or city at the back of your hand.
You know what routes to take to avoid traffic jams, which restaurants serve the best chicken rice and cendol for lunch, and you know which recreational places for you to hang out with your friends.
Most of all, you love your hometown and already find it a convenient place to continue your studies.
Your friends will probably tell you that you are not stepping out of your comfort zone.
But that isn't necessarily the case.
Don't feel like you will miss a lot of things by not moving out.
You can find ways to be independent at your house by asking your parents for more responsibilities, and you can also make new friends with people who have come to your hometown to further their studies.
Your happiness and progress is important, as your Foundation/Diploma/Degree years are going to be very strenuous.
Just because you're near your house, it doesn't mean you can't enrich your university life even more.
You can consider being active in university societies or competitions.
You can also challenge yourself by taking up part time work, learning new skills, or even tap into your entrepreneurial side by opening up a small business on Mudah or Lelong.  
The Right University is Already Near Your Doorstep
It's very possible that the university that you want to attend may already be near you!
Let's say you have already done thorough research on the university and the course you're going to take, and the university checks off on a lot of what you want, including high rankings, have great studying facilities and offer a high chance of employability.
You already have a very good option in front of you!
In this scenario, where you choose to study isn't necessarily dependent on whether you want to be far away from home or not; it depends on whether the university allows you to pursue what your ambitions in life, and your confidence in making this decision.
However, if you want the option to move away from your hometown, you should check if the university will allow you to transfer credits, so that you can opt to move to another university away from home after your Foundation or Diploma studies.
Should you be interested in studying abroad, find out courses that offer twinning programmes, so that you can spend a couple of years in your hometown and another year or two in a completely different country.
You can utilise our Compare tool to check, or simply click on 'Courses' and search for your desired programme.
This kind of flexibility will allow you to have more pathway options, and also prepare you before you move away from home, should you choose to.
I've Considered Both Options But I'm Still Not Sure
Luckily for you, Uni Enrol is here to help!
You can talk to our experienced counsellors by contacting us, and we'll give you the best advice you need to make your decision.