Table of Contents
Most SPM graduates usually link attending university with moving out of their homes. As soon as they hit the ripe age of 18, they would embrace their newfound independence.
Yet, this does not have to be your only factor in deciding where to study.
With more university branches spawning, you may want to attend one that is 10 minutes away from your home. (Okay, maybe 20–25 minutes during peak hours; you know how Malaysian traffic jams are.)
To help you create your study plan, we will give you the benefits of both studying close by and moving out of state.
Studying in a University Located in a Different State
You Get to be Independent and Learn New Life Skills Along the Way
Moving away from home would mean you would have to make a lot of (adult life, *coughs*.) choices on your own.
On the bright side, you have more freedom! You get to pick where to live, what your room looks like, and even what to do. An appealing choice, right?
Furthermore, you will also discover valuable lessons while you are away from your parents. One of the things you learn is how to take charge of your own life.
From your meals to your finances, you will discover ways to handle your basic needs. For example, you find out how to organise your funds because you need to pay utility bills and buy groceries.
Without relying on your parents, you begin to cherish the things you have and be more aware of your needs too.
At home, your mom would prepare nutritious meals to keep your health in tip-top shape. Now, it is your turn to take care of your health. And, if you have not already, you will realise that a balanced diet is important (Eating instant noodles is not the solution for a full meal!).
Then, you will also begin to take the initiative to survive. To pay the bills, you would consider working part-time. To get medical help, you would need to know where to seek it. In short, becoming your own parent or guardian.
Despite that, these experiences will become part of your valuable arsenal. They will boost your confidence, independence, and problem-solving skills. Above all, you can carry them with you into adulthood too!
You Get to Explore New Places and Create New Experiences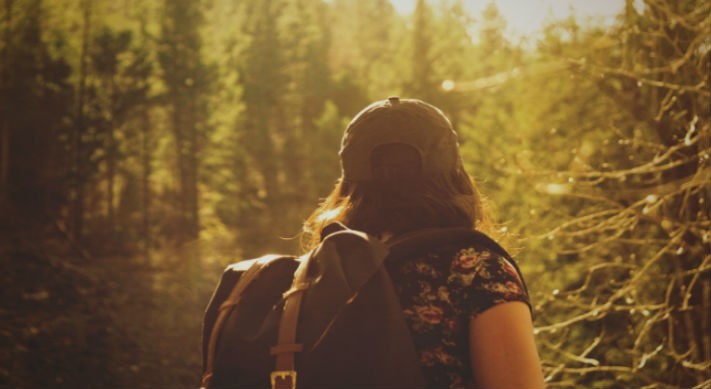 If you chose a university in another state, somewhere unfamiliar, it would almost be like being a tourist in your own country!
Imagine moving to Kota Bahru from Kuala Lumpur.
A whole new lifestyle awaits you. It is likely to be less fast-paced than the big city, and you will be around people who speak Kelantanese slang.
Now, all the states in Malaysia have their own attractions waiting for you to explore. If you are the adventurous sort and decide to study in Sabah, you can consider going up Mount Kinabalu!
Check whether the university you have shortlisted matches your preferences in your study plan.
For instance, you love recreational pastimes like camping or nature walks. You can tap into the available student communities with similar activities. Sometimes, these hiking or climbing excursions are tailored specifically to the state's attractions.
Meanwhile, if performing art is your thing, you may consider moving to Penang for your tertiary education. The Penang Performing Arts Centre is one of our recommended places for plays.
There are plenty of new things to try out, regardless of where you are! Like another form of exploration.
Moving to a new place also means you will learn how to navigate through it. One of the things you can do is become familiar with the transportation system of the city you will be living in.
In Selangor or the KL region, you find your way through public transportation. You learn the differences between LRT, MRT, and KTM. This will differ if you live in other states.
In another state, you may find it easier to travel by bus. Thus, you need to know their daily schedule so that you can plan your journey. The fun part of it all is that you may even find yummy delicacies or interesting cultures along the way.
You Will be Exposed to Internship Opportunities at Big Corporations
Many reputable companies gather in big cities around Malaysia, especially around Kuala Lumpur.
In this section, we would like you to pen down your goal.
"Are you thinking about breaking into an industry before graduation?"
"Are you aiming for an internship at a top company?"
If you have a similar goal (or goals), then you may consider looking for nearby lodging. Somewhere close to your university and your future workplace.
Read this article to help you plan your tertiary education based on your passion and future prospects.
How will staying close by help? One, you will save money and travel time. Two, you will get a golden opportunity you would not have had if you stayed in your hometown.
Nowadays, employers value hiring graduates with internship experience. Knowing this, some institutions have partnered with companies to offer internship opportunities. One example is Taylor's University's affiliation with Ernst & Young and Accenture. (You can find the list here)
In an alternative scenario, some university courses may require or encourage you to gain work experience. HELP University has an internship programme specifically for their Psychology students to partake in. They help students secure their placements with selected companies, such as TNS Malaysia and People Development Consulting.
You Will Make New Friends from Different Cultural Backgrounds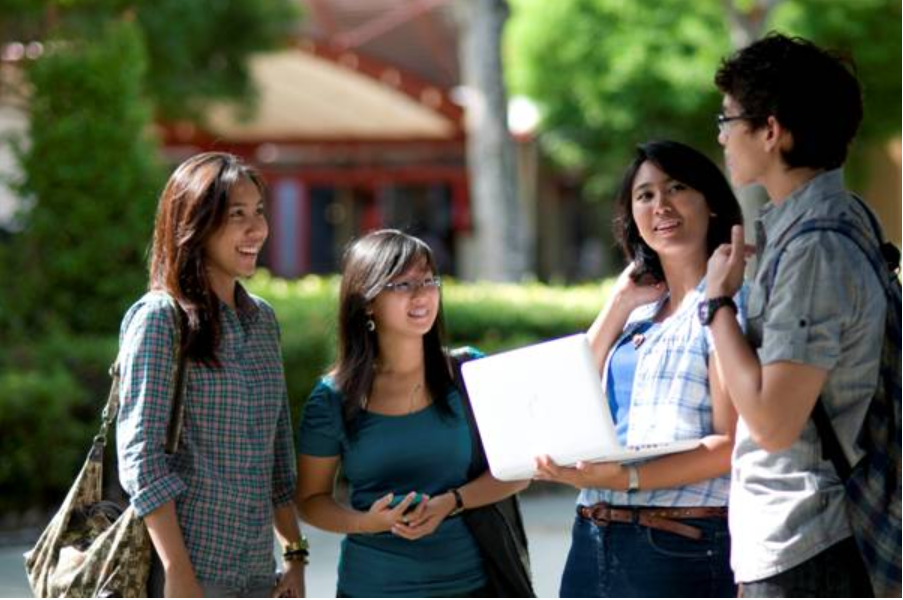 When you move out of state, you will make friends with people from different cultural backgrounds. This is when the power of adaptability shines.
Imagine this.
You lived in Perak all your life and often only conversed in Hokkien and Mandarin. Upon moving to Selangor, you pick up Cantonese and English to order a meal.
Or, you are Johor lang who just began living in Kuching. And, you adopt the Sarawakian dialect to help you get around.
In addition, being in a new place allows you to grow and become a better person. You will be more open-minded, and learn how to get along with and live with different types of people.
If you are sharing a living space with other people (be it a flat or a dormitory), their lifestyles will vary. Thus, you will learn to work around those differences too.
For example, you may see your Malay flatmate performing their daily prayers. The longer you spend with them, the more considerate you will become of their Halal diet.
The bonus of making new friends also means you will get to reinvent yourself. You are no longer restricted to the identity you have had since your high school days.
While your new friends may have their own habits, it is also a joy to make new discoveries about them. Some people enjoy staying up late to yumcha, while others may prefer staying home and sleeping early.
Now, let's find out the benefits of pursuing a tertiary education in your hometown.
Studying at a University in Your Hometown
It is much more affordable
Attending classes in your hometown likely means that you may even have to move out of your house.
With that, you will get to cut a lot of expenses. You no longer need to pay for rent, groceries, or utility bills. Plus, transportation will be cheaper if the university is nearby.
Why is it a big deal to be able to cut down on your finances?
Well, your parents would be less burdened. And they are still able to provide you with a quality education.
Aside from your university courses, you can spend your funds on other things, such as saving for a move. Or, spending them on course materials such as books, stationery, and extra materials you may need for class (especially if you're an Art major – canvases and brushes ain't cheap!).
If you are looking for an Art programme, you can explore your options here.
You Get to be Near Your Family
No matter where your university course takes you, parting with your family is never easy. Even more so when you are very close to them and used to take on family responsibilities, such as caring for your elderly parents. Or maybe you do not want to miss family milestones. Whatever it may be, there is nothing wrong with your decision.
Nothing lasts forever, which is why family time is important. You want to cherish all the time you have with them before you get busier with your tertiary education or work.
Also, did you know that homesickness could be detrimental to your day-to-day activities?
The effects of homesickness may vary from one person to another. It can be as mild as a fleeting feeling or as severe as suffering from headaches and stomachaches. If not cared for, it will have a long-lasting effect on your physical health.
Hence, we encourage you to focus on your mental health. If you feel that you would be much healthier at home and able to handle your studies better, then you should stay. Your needs must come first, even prior to settling on where to go!
You Will Be More Comfortable Studying At A Familiar Place

You know your hometown or city like the back of your hand. This is your neighbourhood and your playground.
You know the shortcuts to avoid jams, and the restaurants serve the best chicken rice and cendol. You even know where to go to hang out with your friends!
Most of all, you love your hometown and already find it a convenient place to continue your studies. Or so you thought.
Instead of supporting your study plan, whispers from other people follow you. They tell you that you are not stepping out of your comfort zone. They may even try to convince you to change your university course for the better.
But that is not the case.
You can still find ways to be independent at home. Try asking your parents for more responsibilities, like washing dishes or making meals. It is never too late to help out!
In fact, your happiness and progress must be at the top of your list. This is because studying is a full-time job, and your tertiary education is going to be very strenuous.
Plus, being near home does not take away from the enrichment of your university life. You can consider being active in university societies or competitions. Or, you can also challenge yourself by
Taking up part-time work,
Learning new skills, or
The Right University is Already Near Your Doorstep
Is distance one of your concerns when deciding where to go? Fear not. It is very possible that the university you want to attend may already be near you!
Let's say, you have already thoroughly researched the university and the course you plan to take. And you found that the university checked off a lot of the boxes in your study plan, including:
Having a high ranking,
Housing great study facilities, and
Providing a high employability chance.
You already have a very good option in front of you!
In this scenario, where to go is not necessarily dependent on whether you want to be far away from home or not. In fact, it depends on whether the institution allows you to pursue your life ambitions and on your confidence in making this decision.
Yet, if you want the option to move away from your hometown, you should check if the university allows transfer credits. It allows you to enter another institution after your foundational or Diploma studies.
If you are keen on studying abroad, dive into twinning programmes! You will have a few years to spend back home before completing your remaining studies overseas.
Otherwise, you can use our Compare Tool to check your options. Or, click on 'Courses' and search for your desired university courses too.
This kind of flexibility provides more pathways. Plus, it prepares you before you move away from home, should you choose to.
I Have Considered Both Options But I'm Still Not Sure Where to Study
Luckily for you, Uni Enrol is here to help!
You can talk to our experienced counsellors by contacting us! We will give you the best advice and the most insightful information to pursue your tertiary education.