Table of Contents
Why Malaysia? The first few things that might come to mind would be
the good food,
the multirational culture,
the public holidays,
KLCC
The Petronas Twin Tower
But those are just parts of its beauty.
In the vast region of Asia, the country stands out as one of the top destination hubs for higher education, and this is no accident. Many foreign universities, like Nottingham, look to Malaysia as an ideal destination to draw both local and international students far and wide.
From the flexible courses to the rich and colourful lifestyles, read on for 10 great reasons why you should enter a university in Malaysia for high-quality tertiary education.
1. Get Top World Ranking Qualifications for a Fraction of the Cost
In Malaysia, international and local students can get foreign degree qualifications from universities abroad, including the US, UK, Australia, and Canada. Ask Google. You will find a list of partnership programmes and foreign university campuses set up here.
In addition, you are free to choose from a wide range of courses at competitive fees for your study plan. While an undergraduate degree at the University of Nottingham in the UK would set you back £13,450 (RM71,000), studying in its Malaysia campus can cost 20%-40% less for the same courses.
Another example is that a business degree from Swinburne University of Technology in Malaysia only costs RM24,332. Meanwhile, the same course costs AUD 31,360 (RM84,000) on its Australian campus.
Despite that, private universities offer twinning programmes, which allow students to study in Malaysia and another country of their choice, thus experiencing the best of both worlds!
Universities in Malaysia that offer twinning programmes include: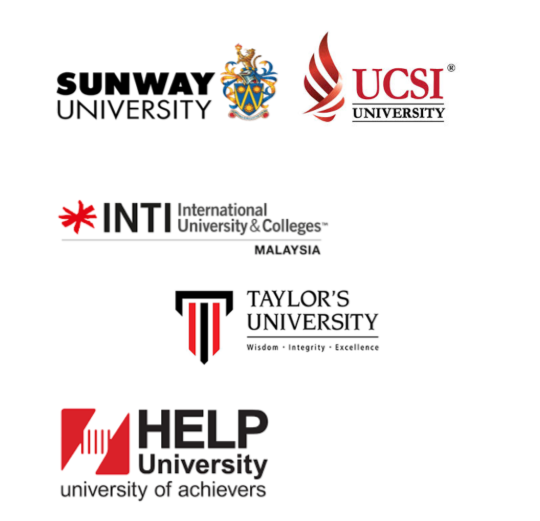 A full partnership between the nation and these foreign universities ensures that you will be receiving quality education and a foreign degree at a much lower rate!
To find out more about such courses, use our website's features or contact us directly!
2. Diversity in Study Choices within a Malaysian University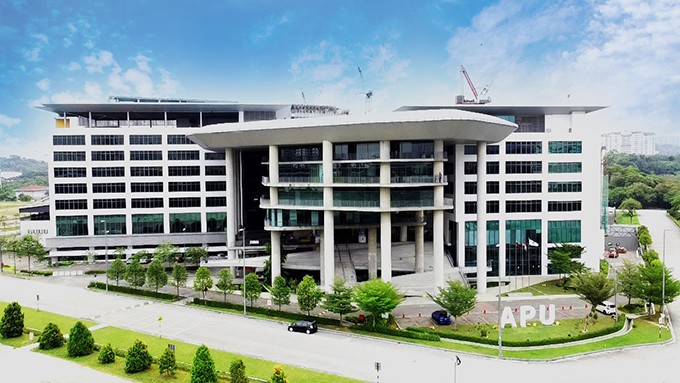 A Malaysian university offers many courses and degrees that spill across multiple disciplines. This variety caters to different interests, needs, and learning styles. As such, you can choose an institution and field that are right for you. You can begin focusing on where to study.
For instance, if you choose the Asia Pacific University of Technology and Innovation (APU), then you can opt for degrees that range from
Computing & Technology,
Psychology,
Actuarial Science and Animation
VR/AR, and
Visual Effects.
As a bonus, the school is known for its diversity, where you can bond with people from different walks of life. APU has over 13,000 students from 130 countries and is ranked No. 1 for International Students by QS World Ranking Asia 2021.
Uni Enrol allows you to research the university and the course you desire at any time. We have this guide to give you a rough idea of what fits. Or, you can even apply online through us!
3. Low-cost, Peaceful and Comfortable Lifestyle
When you create your study plan, comfort and money matter, especially with inflation on the rise. Thankfully, the cost of living in Malaysia is comparatively lower than in countries like the UK, the US, Australia, and Canada. Currently, Kuala Lumpur shares the #24 spot on the 2024 QS Best Student Cities (based on affordability and desirability) with Amsterdam, Netherlands.
For example: Depending on the city you live in, foodies can mostly find good food for RM6 – RM12. At some hawker centres, there are promotional meals too! (You just need to know where to look).
Putting the buzzing constructions and late-night festive fireworks aside, Malaysia is a relatively peaceful country to study. In 2022, the nation sits at a high 18th as the most peaceful country in the world (Global Peace Index). According to the New Straits Times, it is also the 4th most peaceful country in the Asia Pacific zone.
On top of that, Malaysia is free from natural disasters, such as volcanic eruptions, typhoons and earthquakes. Weather-wise, it switches from sunny to rainy all year. Thus, it is one of the most easily adaptable countries to live in for international students.
That being said,
Everybody's experience and outlook can differ but you can always take precautions for your own comfort and safety. Here are a few tips to smoothen your study plan:
No matter where you are, always be careful!
Learn how to manage your finances.
Keep an umbrella with you (the weather can change unexpectedly).
4. A Malaysian Degree Offers Global Recognition
Most Malaysian undergraduate and postgraduate degrees have earned recognition in many countries, such as the UK, Singapore, Australia, and Canada. Students studying at foreign universities based in Malaysia or local twinning programmes (e.g. 3+0, 1+2, 2+1) with foreign partners will receive the same qualifications as if they studied at a partner university abroad.
Furthermore, the syllabus and assessment methods will be the same as the partner university. This international curriculum will add more brownie points to Malaysia as one of the most affordable and attractive destinations for international students.
5. Immerse in a Multi-Ethnic and Multi-Cultural Society
Food aside, Malaysia prides itself on its multi-ethnic society and colourful cultures. It is a place of contrasts and traditions, where colourful Hindu places of worship sit alongside majestic mosques and grand Buddhist temples. With 3 major races and other minorities living in harmony across the 13 states, there is so much to discover.
As citizens here, we are excited to share our local culture, language and food. Therefore, if you decide to study in Malaysia, you will always be in good company! The next point will help you out even more.
Tip:
You can start off with yamcha sessions. It is a popular "culture" that allows the community to mingle and enjoy good food at mamak shops or other eateries.
Or, you can hang out with your Malaysian peers during the festive seasons. The local pasar is a great place to savour tasty food and learn local dialects.
6. Get Acquainted with the Charms of New Languages
The diversity of Malaysian society ensures ease of communication as most locals speak two languages or more.
Although Malay and English are the dominant languages, we also use other languages and dialects on a day-to-day basis, such as
Mandarin,
Hindi,
Telugu,
Cantonese,
Hokkien,
Kadazandusun, and
Malayalam.
So, don't worry about getting lost in translation. The community here are rather relaxed on grammar and sentence structure, so long as you can communicate what you need. (We highly recommend picking up Manglish, which is a blend of Malay, English and other dialects. It is one of the faster ways to learn the local languages.)
Plus, most universities offer language support to international students, thus helping them develop excellent language skills.
7. Obtaining a Study Visa is Easy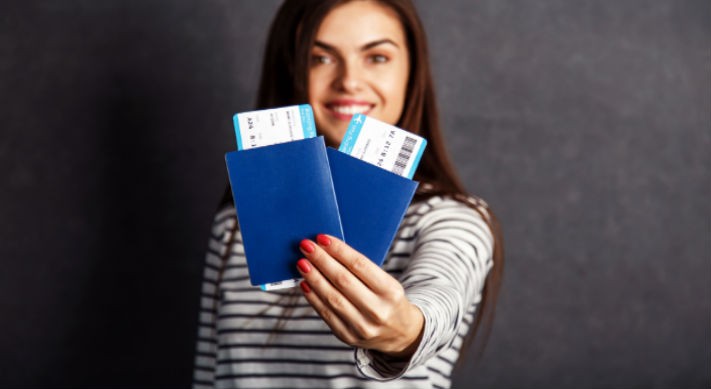 Of course, your study plan abroad is not complete without a student visa. Here, you can apply online for your visa. However, a majority of universities will make it on your behalf once you have accepted their offer of a place. Moreover, you avoid the hassle of long queues and unnecessary fees!
At Uni Enrol, we also help international students with their visa applications. Get in touch with us, and we will help you every step of the way!
8. Working on a Student Visa Gives You Extra Income
International students can work up to 20 hours a week during semester term and full-time during semester breaks.
This allowance is a great opportunity for students who wish to earn money to help with living expenses. Or to gain work experience in the field of interest which they want to study.
9. Research Opportunities are Available
Universities such as Sunway University, INTI, Nottingham University and many others actively encourage students to participate in new research areas.
As Malaysia delves into more complex areas of R&D, there will be plenty of opportunities for international students to partake in research opportunities of their choice.
Tip:
If you are interested in having your own research, you can add a research area and look for a mentor to your study plan.
10. A Fulfilling Social Life Awaits You
As a university student studying abroad, having a healthy social life is essential to your campus life – and Malaysia does not disappoint!
From 24-hour eateries, and cosy cafes to sports centres, live music lounges and outdoor nature parks, the country caters to many interests. Ask your buddies, and they will tell you what you can do over the weekend.
Bonus: Why Malaysia? For The Good Food!
One thing we love about Malaysia is its rich and diverse cuisine.
Tourists from all over the world regularly flock to Malaysia for its unique flavours and abundance of variety. Enjoy a night out in a swanky restaurant or a casual stroll along a hawker's bazaar. You will be in for a treat whenever Malaysian food is on the table.
As the country houses people from various backgrounds, it also caters to people from all cultures and religions. All types of cuisines with halal offerings are available – so you will never have to miss homecooked meals during your years abroad!
Ready to take that big step and study in Malaysia?
Entering a university in Malaysia is a beautiful journey to have a great education and experience new customs. It has diversity and flavour to enrich your life. Register with us today, and we will give you a tour of the best universities, courses, and scholarships that are all tailored based on your preferences.