Penang is a favourite tourist spot among Malaysians due to the mouth-watering food, historical sites you can explore and a thriving art scene. 
As a student, studying in Penang can make life on campus more exciting. 
Bored with campus food?
You can easily find tasty local street food like Char Kuey Teow, Laksa or Mee Goreng nearby.
You'll also have plenty of options if you want to go on a post-exam trip with friends.
Penang is also home to many top universities that produce graduates in growing industries such as e-commerce, IT, mass communication, tourism and law. 
Here's our guide to how top private universities and colleges in Penang are creating more employable graduates in these industries.
INTI International University & Colleges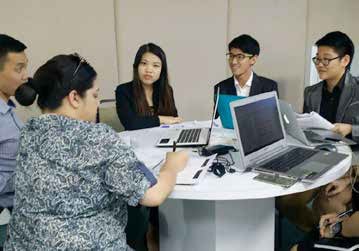 INTI students collaborating with Flex to develop a communication strategy. 
INTI has over 450 industry partners who collaborate with students on real-world projects to help them grow and meet the demands of industries they work in. 
For example, Mass Communication students worked on real-world projects to develop a communication strategy with Flex. 
They were guided by professionals from Flex to analyse public perceptions and developed essential skills to lead teams and run campaigns. 
BFM, Maybank, Alibaba and Uber are some of the other industry players that INTI students can collaborate with through these projects. 
INTI students are highly employable, with 99% of their graduates securing a job within 6 months, according to BDO. 
SEGi University & Colleges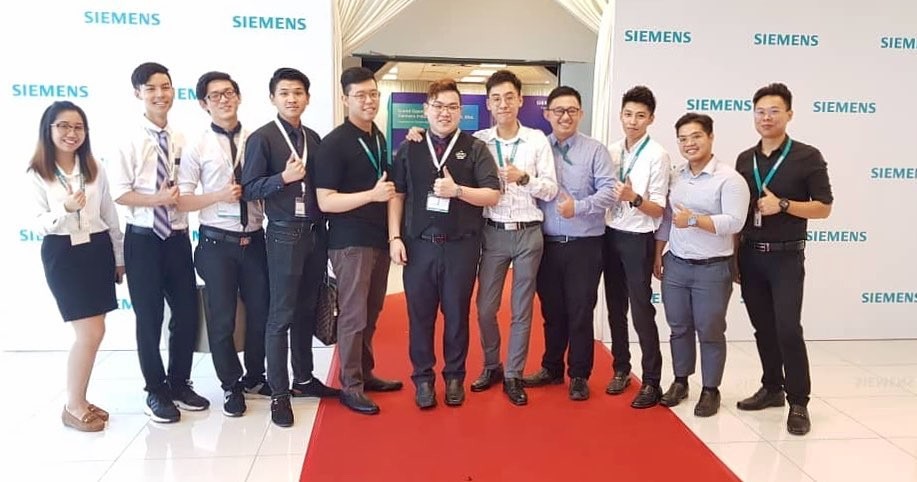 SEGi College Penang graduates secured full-time jobs with Siemens after their internship.
SEGi Penang helps you find internships at top companies in various industries such as AirAsia, SONY Malaysia and Siemens Malaysia through their career exhibitions and career services.
You can network with industry professionals during these internships and even get a job offer from these companies after your practical training.
SEGi also provides CV writing and interview workshops to help you stand out to employers and secure more offers from companies you want to work at.
This improves the employability of students, with 93% of SEGi students being employed within 6 months of graduation, according to The Star Education Guide.
SENTRAL College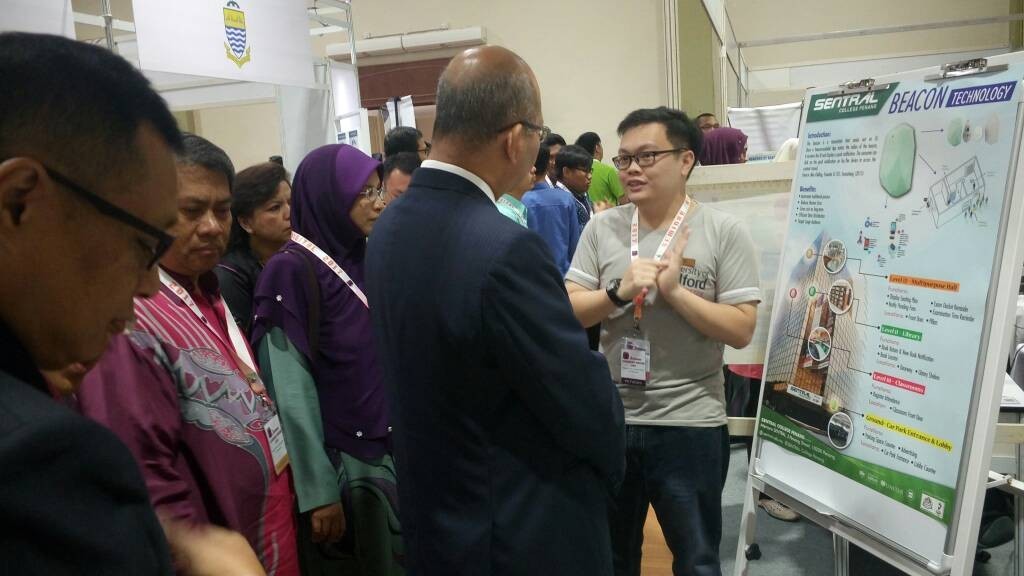 SENTRAL College students present their ideas to former State Secretary YB Dato' Seri Farizan bin Darus.
SENTRAL students have opportunities to showcase their talent to future employers through student exhibitions and fairs.
For example, SENTRAL digital business students presented their ideas to Tech Dome Penang.
They were so impressed that the students were paid to commercialise their project at Tech Dome Komtar.
Their students also learn hotel management best practices from 5-star hotels.
SENTRAL tourism students observe how top hotels such as Hard Rock Hotel Penang are managed through study trips. 
Han Chiang University College of Communication
HCUC originated from the journalism programme offered by Han Chiang High School through its post-secondary education back in 1978.
Han Chiang University College of Communication (HCUC) have nurtured many talents for journalism and the media industry since its establishment in 1999. 
Since 2014, HCUC attained the University College status from MoE and now offers Foundation, Diploma and Degree programmes in varied disciplines such as Communication, Multimedia, Business, Logistics and Chinese Studies. 
It is one of the few universities in Malaysia that offer undergraduate and postgraduate programmes in Chinese Studies.
Besides being accredited by MQA in Malaysia, HCUC programmes are also recognised by many overseas universities, many of whom provide articulation routes for their diploma programmes.
Advance Tertiary College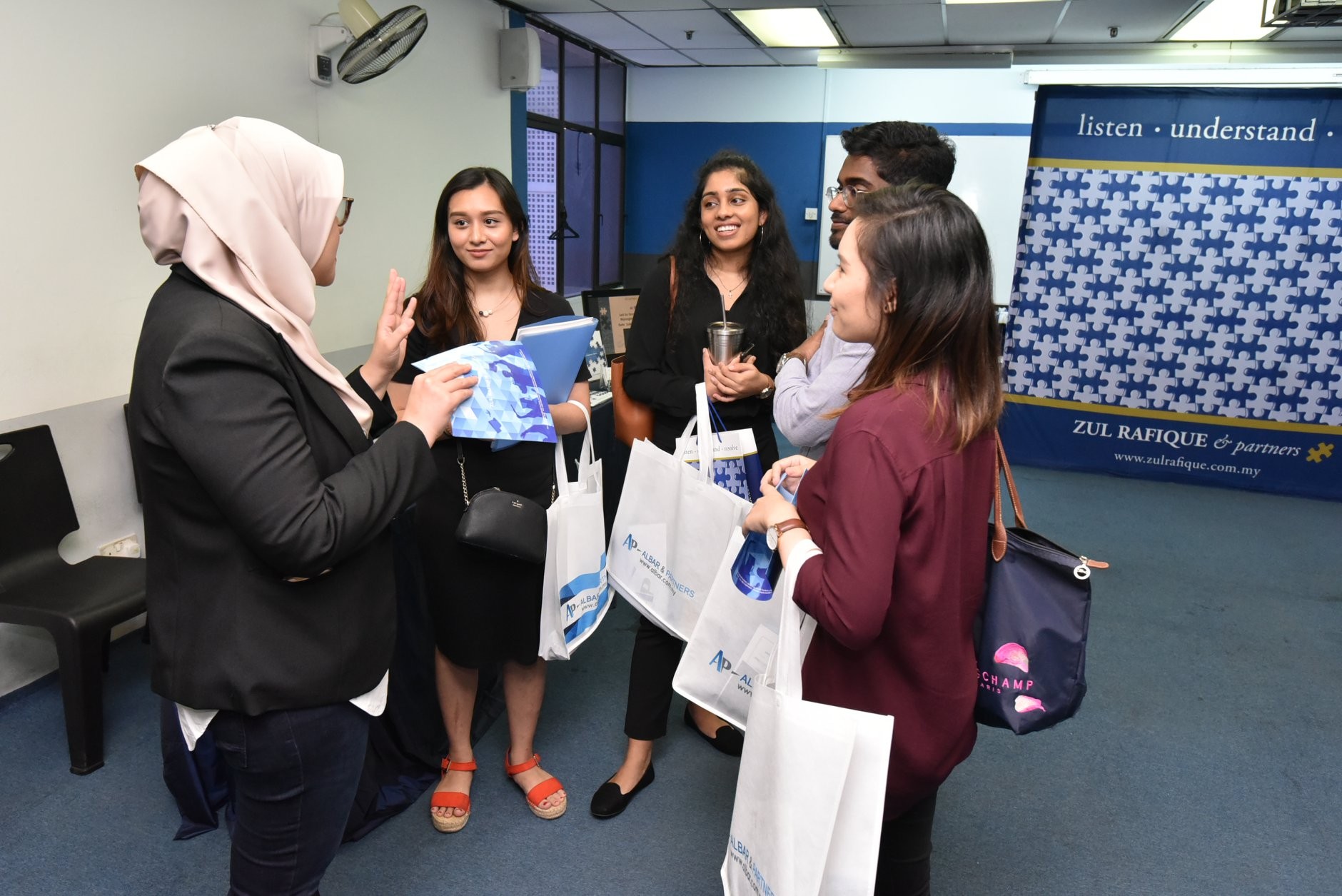 ATC students engaging with legal companies and firms at career fairs.
The legal industry is predicted to be worth US$1 billion by 2021 due to an increasing need for legal services in business, intellectual property rights, data protection and many other industries.
Advance Tertiary College (ATC) offers courses in law, business and finance, with law being ATC's most popular course. 
Students are constantly exposed to practical skills needed by legal professionals.
For example, Students can join ATC's national award-winning mooting society to experience arguing a case in court. 
You will also have many opportunities to connect with the legal industry through alumni talks and career fairs held by ATC. 
Over 10,000 ATC graduates are involved in industries such as legal practice, media and banking.
UOW Malaysia KDU University College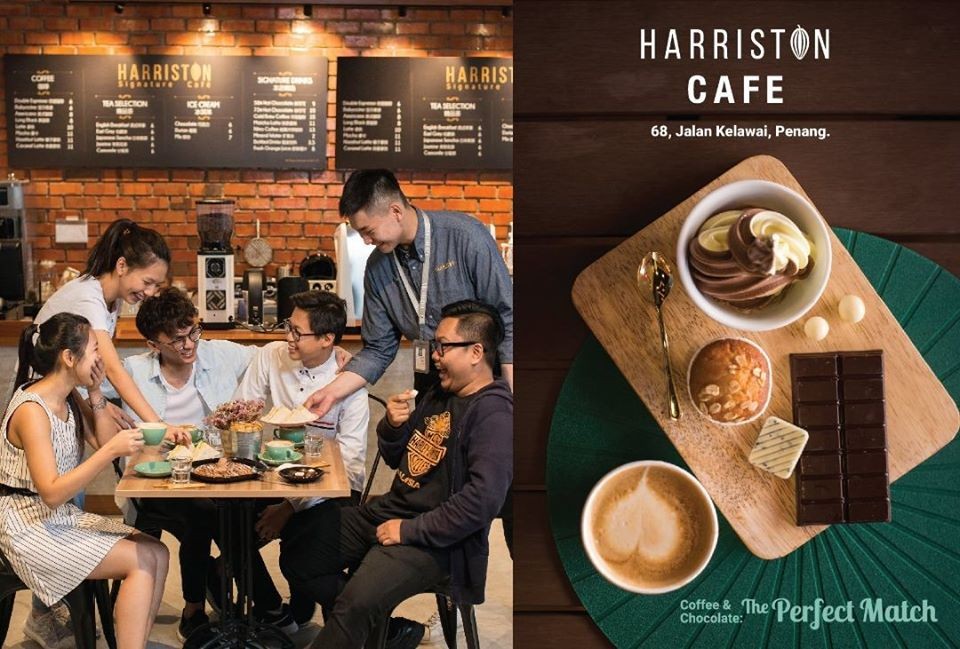 Discounts on various cafes are offered to KDU alumni to encourage them to network and meet up with each other.
You can advance your career by connecting with highly successful alumni through UOW Malaysia KDU. 
Research has shown that university alumni can support graduating students by giving them mentorship and tips to advance their careers.
UOW Malaysia KDU students have a network of over 45,000 alumni that they can rely on. 
Many of them have become managers at top IT companies such as Panasonic, Dell and Intel. 
UOW Malaysia KDU actively maintains its alumni network by offering alumni discounts and organising events to help students develop better relationships with their alumni.
DISTED College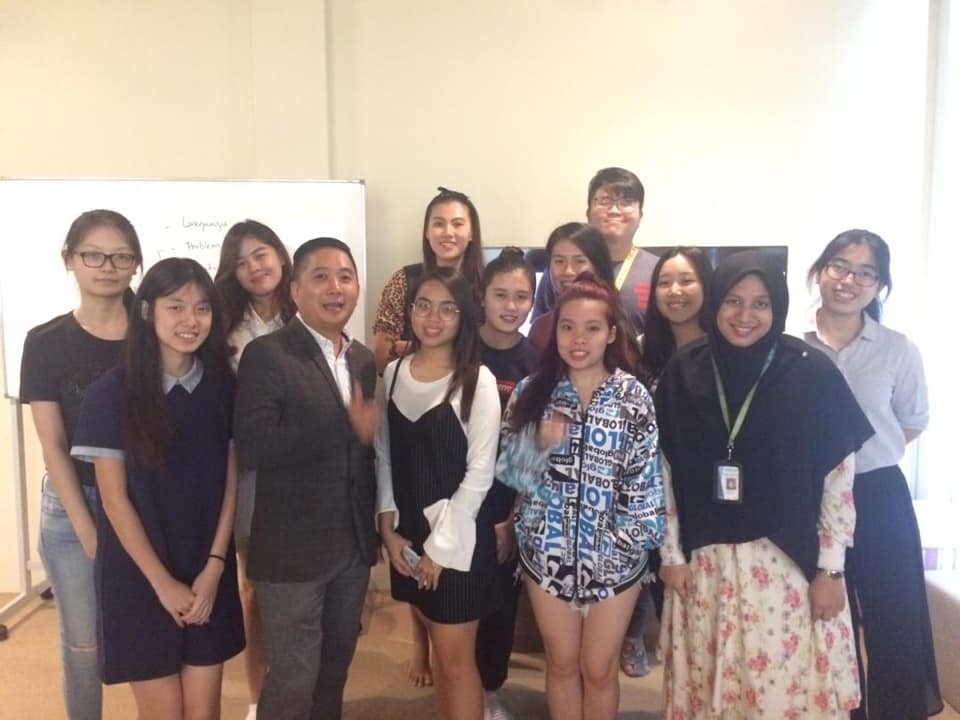 Students learning from House of Trainings a company that helps working professionals, entrepreneurs and students upskill themselves. 
DISTED College focuses on helping you develop essential skills that are sought after by employers. 
JobStreet.com's 2019 job outlook survey shows that critical thinking, communication and the ability to work under pressure are among the top 5 skills employers are looking for when hiring.  
DISTED students get to participate in workshops by leadership and development companies that coach industry professionals in these essential skills. 
These workshops are in addition to the dedicated subjects that the students take as part of the syllabus.